current time
Apr. 2021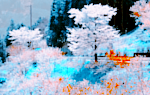 staff
Admin Xaria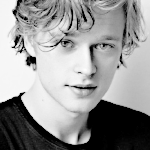 Admin Violet
Who is online?
In total there are
4
users online :: 0 Registered, 0 Hidden and 4 Guests
None
Most users ever online was
139
on Wed Jul 03, 2019 9:12 am
Credits
Skin & graphics made by Xaria. The Harry Potter franchise belongs to J.K. Rowling. All original characters belong to the respective user that made them along with their posts. No copyright infringement intended.
Skylar walked into her classroom and smiled. She loved teaching a d she especially loved teaching potions. She wrote her name on the board along with the potion they would be studying. The pepper up potion. She quickly brewed a sample cauldron of the potion so the class could identify it before attempting to brew it themselves. After the potion was done, she sat at he desk and waited for student to arrive
Narkissos entered the classroom with a huge yawn. He didn't really feel like going to class, but he went anyway just so he wouldn't potentially end up in trouble for skipping. Looking for a seat, he walked over to one in the very back and sat down as he began to wait for others to enter. He began to wonder what he'll end up brewing today.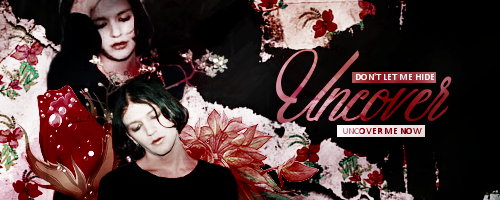 McKenna walked in and looked around. The only people in the classroom so far was the professor and Jetson. She smoothed out her leather jacket and pulled on her skirt a bit and took a seat in he back on the other side of the room from narks
Cassiopeia walked into the potions classroom. She saw there preofessor, boy from slytherin house and then girl from her own house. She didn't really know either of them well. She took a seat middle of classroom. She didn't really wanna talk with either of them right now for sure. She hoped class would start soon.
Azalea adored potions, thankful that classes were back on so she could delve into the rhythmic movements that was potion making. She sauntered into the class, a beaming smile upon her lips when she saw Narks and gave him a wave before sitting at the back of the class in one of the seats left. She pulled out her notebooks, even if she already knew the potion and then pulled out one of her metal creations who's blood was actually a potion that would give it lifelike movement which was something she created herself. "Mornin' Narks." She quipped, having leaned over to place a kiss upon his cheek that left a slight red smudge.
Athena stepped into the classroom and nodded at the eprofessor. She sat in the middle of the room and eyed the cauldron at the front. Pepper up potion. She knew the brew from when hades had made her drink it when she had hat cold last week. She smiled proudly as she knew what they were brewing
Isabella walked into the Potion's classroom and girl realized she was only younger year at this moment for sure. She greeted the professor and took a seat somewhere at front seats. She really felt bit of awkward here since she didn't know any of them really. Girl had read about potion they gonna brew but that didn't meant she can do it.
Mackenzie walked in and sat in the back. She sat down and kicked her feet up on the table. She sighed dramatically. She was tired. She ha dbeen up all night with Rosaline trying to help her control her thirst. An it showed. She had bags under her eyes and he hat was a mess
Gaston walked into the classroom. He greeted the professor and said hi even his little sister Bella. They weren't that close for sure but they did get along fine. Isabella said hey to his brother back too of course. He sat down in the middle row somewhere. He looked at board and nodded his head. He knew what potion it was, so it could be easy enough for him.
Blake walked in and looked around. He decided to sit next to one of his older house mates. He didn't really know Gaston. But it wouldn't httgo sit next to him. So he did. He pushed his hair out of his face and took out his potion book as he sat
Skylar noticed that most of her students had arrived. So she decided to start the class. She stood and walked around her desk, the heels if her shoes clicking on the floor "good morning class. I am professor Ashton. But you can all call me skylar" Skylar was never one for formalities and titles and all that "this is my first year teaching so take it easy on me, yeah?" She said the last statement as more of a question and laughed gently. She walked over to the cauldron and stirred it "who can tell me what this potion is?" She asked and looked around the room
Azalea watched as everyone entered, closing her eyes for a moment as people got comfortable, their chairs scraping slightly against the floor. When she heard heels click annoyingly on the floor, and her teachers soft voice, she opened her eyes and perked up, only to smirk at the question. "I'm willing to guess it's the Pepper Up Potion...as you wrote it on the board..." Azalea pointed out, her eyebrow curving up.
Skylar frowned as she received a very sarcastic answer. But it was the correct answer none the less. So she had to reward the student "correct miss rosier. 5 points to Slytherin. Next time, a little less sass, please. Now. Who can tell me one of the ingredients in this potion?" She asked the class
Azalea beamed a smile, nodding her head. "Sorry Miss." She quipped and shuffled in her chair, grinning over at her friends before staring back at the professor. "Bicorn Horn, Mandrake Root, English Thyme, Salamander blood and fire seeds. Honestly guys, wake up!" Azalea said, gesturing her hands to the rest of the class with a beaming grin, the holidays having installed a confidence boost into her system.
Skylar smiled softly at the eager Slytherin "correct again miss rosier. Let's see if someone else can get this next question right" just as she was about to ask the next question, Vanessa Zabini ran into the room "sorry im late professor. Traffic on the stair case coming from the pitch" she quickly took a seat and began taking notes. Skylar sighed "next time its points taken and detention, miss zabini. Now. Who can tell me the most dangerous part of making the pepper up potion?"
Cassiopeia listened entire the time what was going on in the classroom even if most of times she was quiet there. She looked at professor and did also take few notes there for herself. "You could say the dangerous part of making is that if you add fire seeds to fast in the cauldron or all of them same time. It will cause overheating that way," she managed to say there something finally. She hoped she was right.
Alayna rushed into the class, having been late because of breakfast with her father and they lost track of time. She smiled apologetically. "Sorry, Miss. I was with another professor." She said, handing over a note that her father made and found a seat close to the back, in the shadows. She cast a grin towards Azalea who smirked in response.
"Correct miss mercer. 5 points to gryffindor. Now. Who can tell me one of the aide effects to taking this potion?" She asked as the doors to the classroom opened. She sighed and took the note "just take a seat miss nott"
Cassiopeia smiled when she got answer right there now. She even knew answer for that other question what was asked there now. "Side effect is that steam will come out of drinkers ears for hours," she answered to the question there once again. She could have always let someone else to answer it too but same time it was good idea to get points to her own house there.
Skylar smiled as one of the Gryffindor students answered the question correctly, "Very good, Ms Mercer. Now I want everyone to brew a sample vial of the potion. Once finished, i want you to label yours and put it in the basket on my desk. once you are done, you may leave for the day."


LESSON OVER
---
Permissions in this forum:

You cannot reply to topics in this forum