current time
Apr. 2021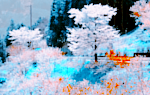 staff
Admin Xaria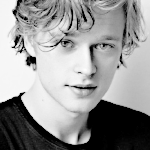 Admin Violet
Who is online?
In total there are
5
users online :: 0 Registered, 0 Hidden and 5 Guests
None
Most users ever online was
139
on Wed Jul 03, 2019 9:12 am
Credits
Skin & graphics made by Xaria. The Harry Potter franchise belongs to J.K. Rowling. All original characters belong to the respective user that made them along with their posts. No copyright infringement intended.
Ever since that night, Hazel had been making a point of avoiding him. She made sure to put on a show in front of him, saying that she wanted to meet Hyacinth Macmillan outside the Prefect's Bathroom on the fifth floor. It was done so explicitly, he wondered whether anything actually happened. But, just a few days ago, he heard some people talking about seeing them go inside there together.
Just as he'd given up looking for her, however, he spotted her in the owlery. There was no where she could go now without passing him. It was just them two inside there together. He stood at the top of the stairs, staring at her. The letter that he had in his hand was put inside of his pocket. That could wait.
"We need to talk."
@Hazel Cartwright
Hazel cringed at the sound of the familiar voice as she was about to send the letter to his father about calling the engagement off and how she wasn't going to stand for this and not even making contact.
"We have nothing to talk about. I'm not going to watch as my ex-fiancée treats me like shit and openly masturbates."
said Hazel as she went to the owl and began talking to him. She liked the fuck with Hyacinth. At least someone let her have control and if she was going to be with someone it was going to someone who respected her.
@Jovian Medina
"You are still my fiancee."
He said severely, lowering his gaze at her.
There was nothing
ex
about it. Their families were in an agreement, and that was the way it was going to remain. He didn't like her speaking like this to him. Some hostile part of him wished to hit her, but he knew that he could never do that.
"That isn't changing."
@Hazel Cartwright
Hazel couldn't help but want to laugh in his face at his comments.
"We will see about that and you need to see just how important I am if you actually wanted to fuck someone you should have asked me."
she said in frustration she said,
"I'd like to be with someone who actually respects me. Not someone who humiliates me. Your damn lucky my mother doesn't know about this. She would end it immediately."
God she wanted to call her family in America they would have a field day.
"Oh it isn't changing? We will see because you clearly love Alayna. Now why not go marry her I'm sure she would love feeling downgraded." she said pushing past him. "By the way Macmillan's dick is ten times bigger."
she spouted back at him.
@Jovian Medina
"Respect you..."
He muttered.
"When you downright insulted me by wrapping your legs around the nearest cock that gave you a bit of attention!"
He bellowed this at her. Seemingly level-headed and indifferent the majority of the time, it was a rare moment of him to lose his cool. Everything that she was saying struck a chord with him. When she pushed past him, he felt compelled to push her back. Right down the stairs. But, of course, he couldn't.
"Go ahead and be his whore, Hazel! I have no interest in them."
He spat venomously, his hands shaking in rage.
@Hazel Cartwright
Hazel really hated Jovian and it was now starting to show.
"Wow that's what you think when Alayna is a bigger whore who loves to strike at my sisters chord."
she shouted the girl flirts with every pureblood boy.
"I waited a long ass time to fuck someone. Did you ask Alayna who was the last person she fucked?"
asked Hazel with her arms.
"I happen to know Macmillan and he defended me when you humiliated me."
she said getting close to him.
"Emerald was right about you and so was all my friends."
she said crossing her arms. He had earned this boat and fuck her for wanting to feel loved.
"Also if you dare try to taunt my younger sister this will be ten times worse. Also tell Alayna the job my sister did her on made her look prettier."
she said as walked away. He really had no fucking clue who he was messing with.
She earned a right to love herself and be with someone who actually loved her.
@Jovian Medina
Jovian didn't say anything. What she was barking at him was absolute pap. Why did Alayna even enter the argument? It couldn't have been for any other reason that girlish jealousy, which he found incredibly tedious. In his eyes, he had done no wrong by her. She was his betrothed and had to get used to it. He didn't want to go changing things around: that wasn't the way it went in his family.
They got married, and that was that. Why was she so
difficult
?
He let her go. Although he was still furious, he didn't have anything more to say to her. He wasn't overdramatic like Hazel was.
@Hazel Cartwright
Hazel really didn't want to say anything but she was tired of being treated like shit and it was not how she was brought up, and it took a lot for her to even consider cheating. She was tired of this and she walked back. To see Jovian was still standing there.
"Do you enjoy this?"
she asked with her arms crossed god she should have continued walking but she was tired of Jovian being quiet and always getting away with shit. That was really getting on her nerves.
She was tired of pleasing him.
@Jovian Medina
Her footsteps came back again.
He wondered what else she could
possibly
have to say to him.
As they stood there, staring at each other, Jovian mastered his usual, stoic expression.
"No."
He answered firmly.
@Hazel Cartwright
Hazel was expected to stand back and let him say nothing and make her do all the talking. Her mother brought her up to have respect for herself and she was going to earn that. Even if it made no sense for Hazel and her brother being the only two to be engaged.
"You know this engagement would be a lot nicer if you actually spoke."
she said with a glare at him.
"Also if you want me to be your little obedient wife you better step up the plate as this isn't going to work."
she said hoping he'd try to get her to love him. Love was meant to be fought for and she sighed.
"Then maybe you will realize I put up with a lot."
He was so fucking boring.
@Jovian Medina
"You don't realise anything."
He started walking at her, so that she would be forced to back up, away from him.
"This could go very differently,"
He continued, still moving at her.
"Do you want me to force myself on you?"
He was moving her back, gradually, towards the wall.
"Do you want me to grab hold of you, and tell you exactly what you should be doing?"
His face was dark and intimidating.
"Do you want me to strike you, and defile you, and have you do whatever I want?"
He had backed her against the wall, but hadn't touched her.
"Count yourself lucky. Plenty of arranged marriages go sour like that. But I would never hurt you. I haven't hurt you. You're just whining, and whining, CONSTANTLY whining."
He slammed his hand against the wall, near her ear.
"ANY man would get fed up with that constant - fucking - BLEATING."
So, he had spoken...
@Hazel Cartwright
Hazel knew what love was and he didn't have to tell her but he was really pushing his fucking limits right now.
"Shut the fuck up Jovian!"
she shouted back at him. He got away with a lot and abuse came in a lot of ways. Violence wasn't the only form of abuse. "Really? I had no fucking clue." she shouted.
If he forced himself upon her than their would be hell to pay.
"You do realize what you do when you let your friends pick on me or even worse let them pick on my sister. That is defying you know."
she said after he had her backed up against the wall. She pushed him back at those words,
"You do hurt me in other ways like not being supportive, because I know it kills you to know that once I'm done here I'm going to college. I have a future that isn't being the one who bears your children and sits around while you make a fool of yourself which you do a real good job."
she shouted back at him.
The whining was her wanting to feel loved or just have a reason.
"I'm sorry for wanting to be in love with you. Jovian I don't whine I am trying to defend myself. I spent my entire life working my ass off."
she said as she got at him and she rolled her eyes.
"And any woman would get fed up with the openly flirting. I have a question do any of your sisters ever stick up for themselves. Or they just little toys for their fiancé with fuck with?"
she asked fustrated.
@Jovian Medina
"Argh!"
He raged, as more came.
He pushed himself off from the wall, gave her one last look, and just left her there. He didn't want to shout any more, and he didn't want to hear her voice any more. As far as he was concerned, Hyacinth bloody Macmillan could
have
her.
He went down the stairs and slammed the door at the bottom, making it clear that he wouldn't be returning.
@Hazel Cartwright
Hazel watched him walk away and she just rolled her eyes.
"Just walk away why don't you and go fuck Alayna who would die to please you and not hold any respect for herself."
she said as watched him.
She looked at the owl and she gave him a huge smirk on her face. This was going to end and she was going to get her freedom, because the idea of spending the year helping her uncle and attending Hasflint sounded a lot of fun right now. Maybe she'd find a guy who actually loves her.
@Jovian Medina
---
Permissions in this forum:

You cannot reply to topics in this forum