current time
Apr. 2021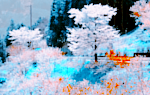 staff
Admin Xaria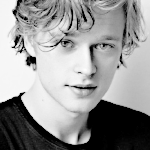 Admin Violet
Who is online?
In total there are
7
users online :: 0 Registered, 0 Hidden and 7 Guests :: 1 Bot
None
Most users ever online was
139
on Wed Jul 03, 2019 9:12 am
Credits
Skin & graphics made by Xaria. The Harry Potter franchise belongs to J.K. Rowling. All original characters belong to the respective user that made them along with their posts. No copyright infringement intended.
After receiving a lengthy letter, Harrison found himself spending his lunch break in line at Gringotts to check his family's vaults; despite cutting himself off from his relatives, it was apparently up to him to help with financial matters. Not. Fun. He kept looking at his watch trying to figure out how long this was going to take. He was now regretting not grabbing a quick bite before coming in.

Matilda had to deposit some
extra income
to her bank account. She got a standard rate of pay, but also sometimes received private tips, so she always had to come to the bank and pass through the galleons. At least she could earn interest on that as well, or else it would all get spent at once! She had to be financially smart: it was just a shame that she wasn't smart in a lot of other ways.
Standing in line behind a man, she made note of a fussy Mother giving her a very long, reproachful look. The frill petticoat underneath her skirt was covering her bum cheeks today! What was
her
problem?
She sulked.
The man turned sideways, briefly. Oh he was
handsome
. Wasn't he an Auror?
Matilda tapped him on the shoulder.
"Hi,"
She said, giggling and swaying her hips.
@Harrison Jetson
Feeling someone tap his shoulder, Harrison turned around expecting it to be an old friend or colleague of his. Instead, his eyes met a much younger woman. If he had remembered correctly, she was one of the Riddles. Her reputation was
out there
to say the least. He probably saw her a few times when he went down to the roller rink.
"Hello."
@Matilda Riddle

"You're an Auror, aren't you? Don't tell me you have gambling debts?"
She giggled with her lips closed, and touched his arm with the tips of her fingers. Feather-like. Didn't he have grown-up children her own age? He didn't look much older than thirty. And that was at a push.
"I like your coat..."
She said, switching her eyes up to him.
@Harrison Jetson
"Yes, I am. I haven't gambled since 1993."
Well, as in using the slots at the casino. He bought the occasional scratch-off for the fun of it. It always made a nice thing to do during the holidays.
Harrison simply didn't move as she complimented his coat.
"Thank you."
@Matilda Riddle

1993?! Gosh - he was older than she thought! Her maths ability wasn't spectacular, but it was all getting a little bit hazy inside of her mind. Not that it
mattered
how old he was. She had had men much older.
"Do you think I'd look good in it?"
She asked him, fingering the cuffs.
That woman who had been eyeing her earlier made some sound of disgust now, and was blocking her child's eyes from view.
@Harrison Jetson
Was she trying to
flirt
with him? Harrison was technically on the job, so he had to remain professional. He was already having an affair; he didn't need to get more involved.
"I don't know."
The line moved up a bit. He took two steps forward.
@Matilda Riddle

"It's okay, I won't tell anyone if you let me try it on."
She giggled, also taking two steps forward. He couldn't really escape her in this queue! That was what was so great about it!
"What's your name? I'm Matilda - Matilda Riddle. Maybe you know my Dad?"
@Harrison Jetson
"I'm not sure if clothes should be shared. You don't know where someone's been."
Besides, he'd be giving it to Indigo if it was him asking that. Looks like Harrison was right. She
is
a Riddle.
"We attended school together. He was a few years below me."
@Matilda Riddle

"Have you been doing something you shouldn't have, then?"
She asked innocently, in a sing-songy sort of voice, touching his arm underneath his coat now.
"Been somewhere bad?"
As if he was older than her Dad. There was no way. He did realise who she was talking about, didn't he? Hmm. What an interesting man.
@Harrison Jetson
Harrison gave her a stern look.
"I'm on my lunch break."
Why didn't he just grab a sandwich?
@Matilda Riddle

Matilda pulled a would-be frightened sort of face. She clenched her hand to her mouth, and giggled. He was so fun to tease!
I'm on my lunch break
he snapped - just like that. It was sort of cute.
"Okay Mr Auror,"
She murmured,
"Are you married?"
She whispered, still touching his wrist.
@Harrison Jetson
She placed her hand on his shoulder, stretched up to his ear and whispered:
"Then I won't tell."
@Harrison Jetson
Harrison moved her hand away from his shoulder.
"I am not interested in doing anything with you."
@Matilda Riddle

"That's a shame,"
She said quietly, although she was trying not to laugh. It was good to see Mr Bigtime Auror being all...
professional
and
authoritative
. If anything, that didn't improve her attraction towards him. Some men just needed a little more work than others, that was all.
She still hadn't finished playing with him.
"Then you wouldn't want the information I've got about a prospective target..."
@Harrison Jetson
Harrison was highly skeptical, but he supposed he should respond to it.
"We do have a hotline specifically for tips."
@Matilda Riddle

---
Permissions in this forum:

You cannot reply to topics in this forum