current time
Apr. 2021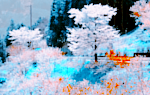 staff
Admin Xaria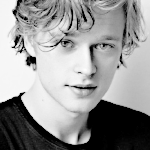 Admin Violet
Who is online?
In total there are
4
users online :: 0 Registered, 0 Hidden and 4 Guests
None
Most users ever online was
139
on Wed Jul 03, 2019 9:12 am
Credits
Skin & graphics made by Xaria. The Harry Potter franchise belongs to J.K. Rowling. All original characters belong to the respective user that made them along with their posts. No copyright infringement intended.
As she and her twin's birthday was nearing, Medea decided to go ahead and grab some wine for the occasion. Nineteen wasn't exactly an age to get excited over, but it was definitely an excuse to drink. She should've figured that it'd be busier than ever with Valentine's coming up. Ugh, Medea was standing around near a corner waiting for the crowd to somewhat disperse; she just wanted to see all of the offerings for herself.

Hanna really wasn't that much of a wine drinker due to how she had two children. Although when she had drank it was definitely for a special occasion, and tonight she wanted to consider this one of those sort of events as she had walked down to Carikitt Market. Definitely one of the better alleys, she had to admit as she didn't dear to ever go down Knockturn Alley.
The professor had entered the winery, but was soon caught with the face of a former student. A smile came across her face it always made her happy to see her old students. Walking over she had given a huge smile as it was her boss's daughter, and she grinned.
"Why hello Medea. It's good to finally see you in a not so proper kind of setting."
she said with a huge chuckle. Even if the girl probably found this weird, but now they both were adults, so there was nothing wrong it.
@Medea Riddle

Medea was a bit surprised to see her former history professor around. Shouldn't she still be up at the castle? As far as she was aware, no holidays were going on. Ones that necessitated school not being in session anyway.
"Hello, professor,"
she greeted. It was out of habit more than anything.
"What are you doing here?"
@Hanna Skarbek

When Ms. Riddle spoke, Hanna gave a simple smile,
"Doing some wine shopping, plus picking up some things for your beautiful headmistress. How about you?"
she asked. Not if she even cared to get involve in the life affairs of Lochlan Riddle.
@Medea Riddle

"I also happen to be looking for wine. Mats and I will be turning nineteen soon. I'm finding something for the occasion."
Medea was curious as to why Skarbek would be speaking that way about her own boss.
@Hanna Skarbek

She really hoped nothing got slipped away about Camille, but she didn't see a problem. Her boss was also one of her colleagues who she loved and thought was attractive.
"Oh happy birthday! Your father must be super excited about your birthday. He's definitely a rare kind of man."
she said as it was shocking to know he had any ties to Voldemort.
"What kind of wines are you looking for?"
she asked.
@Medea Riddle

"Our birthday isn't for another few weeks, but thank you anyway."
It was a good thing
she
was buying the wine and not her twin or else it'd be the talk of town of how she tried to hit on everyone within eye's distance.
Medea thought for a bit.
"Hm, I'm hoping to find one that is nicely aged."
@Hanna Skarbek

"Of course it's the most important day for everyone. It's the day we were brought into this world."
she said with a huge smile as she recalled what it was like to be nineteen, and how she was pregnant at this time so she hoped both these females had a better age at nineteen.
"Have you considered trying Sangiovioese or a good Merlot?"
she asked, thinking of her Austrian.
@Medea Riddle

Medea nodded. Truly, she was annoyed by the obviousness of such a statement, but she couldn't let herself be rude to someone who taught her.
"Other than the age, I'm thinking something that isn't too dry. I don't want to be grasping for water after a sip."
@Hanna Skarbek

Hanna had to agree with age as it had been something that she preferred with drinks.
"They do have a good aged merlot you know. I had it served at my first wedding."
giving a grin. For only being twenty-eight it was crazy to know what Hanna had been through two marriages.
@Medea Riddle

"I didn't know you've been married a couple of times, professor."
Formalities!
@Hanna Skarbek

---
Permissions in this forum:

You cannot reply to topics in this forum