current time
Apr. 2021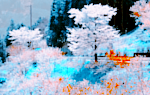 staff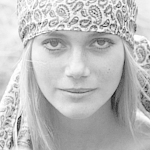 Admin Xaria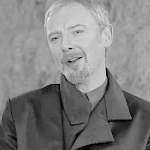 Admin Violet
Who is online?
In total there are
4
users online :: 0 Registered, 0 Hidden and 4 Guests
None
Most users ever online was
139
on Wed Jul 03, 2019 9:12 am
Credits
Skin & graphics made by Xaria. The Harry Potter franchise belongs to J.K. Rowling. All original characters belong to the respective user that made them along with their posts. No copyright infringement intended.
Fred was pushing the food around on his plate with his fork.

His elbow was on the table, his chin was in his hand, and he looked utterly deflated.

As the hall was clearing out at this time, Fred decided to just sit at the Gryffindor table like old times. It wasn't improving his mood though. He hadn't really eaten properly since talking with Samara, which was saying something, because by now he would have had at least one round of dessert.

He just couldn't believe this was happening to him. It only happened to boring, old married couples!



Reed was just about ready to return to his classroom to get it all set up for a guest speaker the next day, but he noticed Fred not acting like he usually did. He went to the Gryffindor table and sat right by him.
"Hey, Fred, buddy, you okay, dude?"
@Fred Weasley II
Fred rotated his eyes up when someone sat down next to him. At least it was Reed, and not some annoying student wanting to prank him. He wasn't in the mood for that today.
"Ah, hey Reed, mate."
He exhaled slowly from his nose, and put the fork down finally. He pushed the plate of food away from him.
"Not gonna lie to ya, mate. I'm in the shit."
@Reed Jackson

"Why's that?"
Reed asked a bit concerned for his co. worker.
"Pigeons won't let you shoot them?"
@Fred Weasley II
Fred laughed a little bit, but it didn't last too long. He finished it off with a sort of self-loathing groan.
"Nah, nah. Nothin' like that. Work's all good."
He could trust Reed. Out of all the Professors, he was the most relatable.
"I managed to get some girl pregnant..."
He muttered, slipping off his palm and resting his head on the table instead.
@Reed Jackson

Listening, Reed nodded. He could relate.
"I'm in a similar boat, mate."
@Fred Weasley II
"Ya what? Serious?"
He took his head off the table and stared at him. As far as he knew, Reed didn't have a partner or anything. He definitely wasn't married...
@Reed Jackson

"Yep, I'm serious all right. One night stand. I just wanted some ramen..."
@Fred Weasley II
"Shit! I'm the exact same! Well... there wasn't any ramen involved. But it was a one night stand."
What an unthinkable coincidence. Maybe this happened a lot more than he originally thought.
Fred laughed bitterly.
"Mate,"
He said,
"Do ya just get up in the mornin' and swear ya tits off at the mirror like I do? Every mornin' since I found out, I'm saying 'shit, shit, shit' while brushin' my teeth. It's just... shit!"
@Reed Jackson

He nodded.
"Yeah, yeah. I've been doing the same. How can I help a kid on a teacher's salary and Bandcamp checks, y'know? How do I tell mum?!"
Reed hadn't told his students yet, but he was bound to let it slip during class.
@Fred Weasley II
"Just that? Look at me! Mate, I ain't exactly livin' the life, here."
Everything. Everything that he earned would probably go on those couple of cells diving away inside of her right now.
"Don't get me started on that. Parents."
He groaned.
"Sod it. I ain't tellin' them. They'll go ape! Well, Mum will. She'll think I'm more irresponsible than I am already... argh."
At least they were feeling the shit together. It was a shared shit.
@Reed Jackson

"Us guys have to stick together. We got it easy as we aren't carrying the kids."
What was a very manly thing they could do?
"We could go to Medallion and have some beers."
@Fred Weasley II
It wasn't just his parents. There was Roxy, too. All his cousins. No - he just couldn't handle all of them getting wind of it. The teasing from James was something he couldn't really deal with right now.
Fred smiled at the suggestion, and clapped Reed on the shoulder.
"Yeah. Let's do that."
He couldn't believe that hadn't before now, actually.
"Maybe steak will tempt me as well, I dunno."
@Reed Jackson

"Maybe we could invite all the other guys in the faculty too. We could make it a game night tradition!"
@Fred Weasley II
"Sounds a plan! As long as we leave out Riddle. I'll just wanna punch him after a few pints..."
@Reed Jackson

Reed had no qualms about that.
"He probably wouldn't enjoy it anyway, man!"
@Fred Weasley II
Fred laughed.
"Y'know who we should invite though? Flitwick! I wanna see that man drunk!"
@Reed Jackson

"Dude, that'd be cool! I wanna see that old man let loose! We could do our own fantasy quidditch games!"
@Fred Weasley II
---
Permissions in this forum:

You cannot reply to topics in this forum