current time
Apr. 2021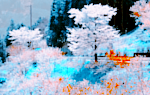 staff
Admin Xaria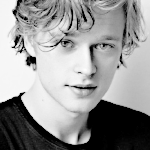 Admin Violet
Who is online?
In total there are
8
users online :: 0 Registered, 0 Hidden and 8 Guests
None
Most users ever online was
139
on Wed Jul 03, 2019 9:12 am
Credits
Skin & graphics made by Xaria. The Harry Potter franchise belongs to J.K. Rowling. All original characters belong to the respective user that made them along with their posts. No copyright infringement intended.
Faye went to the Prefect's bathroom, thinking there was a chance Narks would be in there. Unfortunately, he was a no-show.
They hadn't really spoken much since what happened before, and it
had
got to her quite a bit. Who were her friends, really, apart from him? There was no one she could really turn to, except perhaps Louis, but he had plenty of others things to be getting on with.
So, feeling as though she should just act like he
was
there, she filled the bath up and slipped inside.
@Cherry Darling
After having to deal with breaking up a fight and all the discipline involved, Cherry decided he was going to take a breather in the prefects' bathroom; she needed to get rid of all the muscle tension. She had invited Louis to come along, but he was busy with various obligations which came first. That was no big deal as they were going to find some time to study together later anyway.
Cherry gave the password to the portrait and was surprised to see another person there; specifically that it was Faye WITHOUT Narks. How could she announce her presence without being awkward?
"Hi, Faye."
@Faye Phiera
She turned about eagerly when the entrance opened, but her face relaxed when she realised it was only Cherry.
"Hi,"
She sighed, turning around again.
It
was
awkward. Not only was Cherry someone she didn't really get on with, but the last time she had seen her in this bathroom, she was with Louis. And they were... seeing to some personal business together.
"Sorry if you were hoping to spend some time with Louis in here again,"
She said placidly.
@Cherry Darling
"He had some stuff to take care of, so he couldn't tag along,"
she replied shrugging.
"I did bring my bathing suit just in case there were others here..."
Cherry still felt rather embarrassed about the one instance. It could've been worse when it came to who caught them though.
@Faye Phiera
"Okay. Well I don't mind you joining, if you've got that."
She was wearing one herself. The energy to be horrible and dismissive to Cherry just wasn't there. As she felt a little bit alone without Narks, it was nice to have someone else to talk to.
@Cherry Darling
Since she figured Faye probably wouldn't want to see her undress, Cherry found a more secluded area to put her bathing suit on before entering the tub.
"I had to break up and deal with a rather intense fight, so I needed some time to unwind..."
@Faye Phiera
"It was Andy and some posh girls. It was getting pretty ugly..."
@Faye Phiera
"Oh, I see. Glad it was you handling it and not me."
She looked across at her inside the tub. The awkwardness escalated again, and she pretended to be washing her shoulders for a bit. Cherry was someone who was close to both Louis and Narks, so she couldn't exactly talk to her about them.
"So... how are things going with Louis?"
She asked, finally, in an attempt to be friendly.
@Cherry Darling
Cherry was enjoying the tension that was being eased from her body; she had put up a lot of stress over the years.
"It's been going well! He is so romantic..."
@Faye Phiera
"That's good,"
She said, and actually meant it.
Probably because she was in a relationship of her own now.
"This is my first relationship,"
She found herself telling her,
"To be honest with you, I'm not sure what I'm supposed to... do? I mean... do I go and find him all the time, or do I let him do it? Or do I arrange things?"
It was actually quite stressful!
@Cherry Darling
Cherry was actually surprised that Faye was asking her for advice. She really didn't think she was the type to give relationship tips.
"Do you enjoy being around him?"
It really depended on the couple.
@Faye Phiera
"Well. We haven't really got to that stage yet of actually being around each other. We've just flirted a little together, I suppose. That's it."
@Cherry Darling
Well,
that
's promising.
"Uh, do you two have anything in common besides being white?"
@Faye Phiera
"Not really,"
She said,
"But I suppose you find those things out about each other through dating or something? I don't know."
@Cherry Darling
"Usually, people get to know each other before actually dating..."
Sure, she and Louis started dating quite quickly in the year, but they did start getting to know each other before even stepping on the actual campus.
@Faye Phiera
"They get to know each other during the blind dates..."
That's why they're called
blind
dates.
@Faye Phiera
"So that's what I'm doing, getting to know him through dates,"
She said, frustrated.
"But I don't know if I should just ask him, or where to start. Is there some sort of initiation?"
She felt like she was going in circles here with Cherry. She wasn't helping much.
@Cherry Darling
Yep, this was definitely the other's first relationship.
"Either party can ask, but it's about planning and actually going through with it. Communicate if something more urgent comes up."
@Faye Phiera
"Hmm... okay. What sorts of things do you and Louis do?"
She asked, wanting ideas here.
@Cherry Darling
"We enjoy the outdoors, study, eat at restaurants, pretty much do whatever we're both up to. We also find excuses to be near each other."
@Faye Phiera
"Louis is a bit different to other boys, though,"
She sighed, frustrated. She thought that Louis was probably the one putting all the effort in, and not Cherry. Cherry just probably sat around while he doted on her endlessly.
"I suppose I'll start by asking him if he's going to Hogsmeade, or something. That could work."
She looked down at the bubbles in the water.
"Then there's all the other things, isn't there? What if I'm - you know - not ready to do something?"
Perhaps Cherry wasn't the best person to ask this. She had absolutely no reservations where that was concerned.
@Cherry Darling
"By different, do you mean chivalrous?"
Louis was easily the kindest and politest of the partners she had.
"I'm thinking of taking him to see a movie and have dinner for either Valentine's or his birthday. Since you're friends with him, do you think he'd like it?"
Cherry already got that approval from Dominique, but she just wanted to be sure that it would be something Louis would enjoy.
"He should respect that."
@Faye Phiera
---
Permissions in this forum:

You cannot reply to topics in this forum