current time
Apr. 2021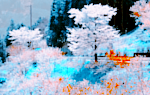 staff
Admin Xaria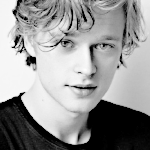 Admin Violet
Who is online?
In total there are
6
users online :: 0 Registered, 0 Hidden and 6 Guests
None
Most users ever online was
139
on Wed Jul 03, 2019 9:12 am
Credits
Skin & graphics made by Xaria. The Harry Potter franchise belongs to J.K. Rowling. All original characters belong to the respective user that made them along with their posts. No copyright infringement intended.
When it came to outfits that she could wear on stage, robes weren't at all what appealed to the clientele. How sexy could someone be in a robe that went down to your ankles? Not very, Isabel had decided. Which meant that a lot of the girls strayed into the muggle world to find clothing and the likes. Not that most of the wizarding world didn't do the same. There were even muggle clothing stores in the wizarding marketplaces now! But Isabel chose not to do her shopping there. She didn't want to run into anyone she knew as she purchased one skimpy outfit or another. It was a big step for her that she was confident enough now to buy her own outfits. But she still didn't want word getting back to her parents what she was doing. Sure, they had disowned her but it didn't matter. She also didn't want the other students at school to know how she paid for tuition. So, she made the trip to muggle London instead.

Shop after shop she looked through the offerings that they had. Every once in a while she picked up one outfit or another. There were a few that she actually purchased. It was nice having her own money now. And Lilith paid her girls well. Not to mention the tips they got from men who came in. She was actually doing well for herself, surprisingly. She was a bit lost in her own world as she looked through skimpy outfits hanging on little hangers, looking for just the perfect one.
Muggle London was great! She liked all the different people speaking all kinds of different languages: muggle tourists clicking their cameras at plain old buildings as though they were crafted from gold. There were times when she thought muggles just intermingled with each other from all over the world, because they got fed up with being in one place for too long. It was kind of understandable, seeing as they couldn't apparate.
Seeing as she
lived
in North London, she always liked going into the centre for shopping. People didn't really look at her like they did in the Wizard world, but that was okay. She just pegged it down to muggles and their muggle-isms.
She entered her favourite shop and spotted someone she actually knew from her Hogwarts days! What were the chances!
Matilda ran up to her clutched her arm.
"Izzy! How are you?!"
@Isabel Burke
Isabel looked through the racks, minding her own business and getting a little bit lost in her own head. There were so many people in all of these shops that the chances of anyone that she knew seeing her and actually recognizing her seemed to be slim to none. And that was exactly why she had come to Muggle London instead of somewhere within the wizarding world. It's not like she really knew any muggles. Maybe a few muggleborns but it wasn't like she knew any of them well. Her parents had made sure of that.
Then something very surprising happened. All of a sudden someone ran up to her and clutched her arm. Immediately she thought someone must be trying to rob her or something. Then she heard the woman's voice and realized that it was all so much worse. Of course, it would be someone from another one of the DE families who had found her out and about searching for lingerie. She put a practiced smile on her face.
"Mattie, I'm good. How are you?"
Obviously, she must not have heard the situation that Isabel found herself in and that suited Isabel just fine.
@Matilda Riddle
"I'm good! I didn't know you went here for shopping,"
She said, meaning muggle London in general. Obviously, they couldn't really say the word
muggle
out loud.
"And in this particular shop as well. This is one of my favourites. They have so many sexy little outfits!"
She shrieked all of a sudden. One of the pieces she had bought the other day was now in the sale! Oh well. It wasn't as if she was raking pennies together to buy things she wanted. Perhaps she was wore offended by the idea of the style going so quickly to the sale racks.
"I didn't know you liked clothes like this at all, actually..."
She said, staring into her side profile.
@Isabel Burke
Isabel smiled a bit towards Matilda. She couldn't hold anything against the girl, they had always been friends in school. And she knew that Matilda's family was nowhere near as strict as her own was. Though, she still figured that everyone from her old life would avoid her now. Maybe word hadn't gotten out as quickly as she had thought that it would. That or her parents were trying to keep things under wraps, thinking that she would disgrace them by telling what had happened. It didn't really matter.
"I just started shopping here recently, it's a very nice store."
She said with a smile. Of course, very nice wasn't the way most would describe a store that sold mostly skimpy outfits and lingerie. Oh well.
Her shriek caused Isabel to jump a bit, not sure what was going on. But the other girl just continued looking through the clothes, so Isa assumed it wasn't anything too horrible that had caused the shreik. She couldn't look at Matilda as she mentioned her taste in clothes. Isabel had always been very modest in her clothing style...
"A lot has changed since graduation."
was all she said, feeling the other girl's eyes on her but acting like she was thoroughly engrossed in looking at an outfit and not noticing.
@Matilda Riddle
---
Permissions in this forum:

You cannot reply to topics in this forum