current time
Apr. 2021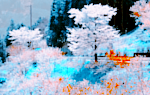 staff
Admin Xaria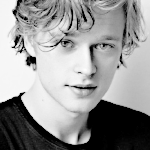 Admin Violet
Who is online?
In total there are
5
users online :: 0 Registered, 0 Hidden and 5 Guests
None
Most users ever online was
139
on Wed Jul 03, 2019 9:12 am
Credits
Skin & graphics made by Xaria. The Harry Potter franchise belongs to J.K. Rowling. All original characters belong to the respective user that made them along with their posts. No copyright infringement intended.
Just the night before, the snow had fallen fiercely from the sky. Rose had watched it out the window in Gryffindor tower as it had fallen. There had been so much excitement as she had watched it fall, knowing that the next day the grounds would be covered. And it was a Saturday! She had barely been able to sleep with her excitement keeping her awake but somehow she managed.
When she had woken up this morning, she had hurried down to breakfast, scarfing down the eggs and sausages that she had put on her plate and then washing it all down with a glass of pumpkin juice that she gulped. Then she stood up from the table and went on the search for Hugo. It was perfect, they used to always play in the snow before she had started school, and she thought now was the perfect time to spend some time with her baby brother.
"Hey, Hugo!
She called out as she reached him.
"I think it's high time for one of our famous snowball fights!"
She told him with a big smile.
@Hugo Granger-Weasley
Hugo had just gotten his tongue separated from a tree. It was
very
frozen. One of the older kids told him that licking a tree would give him a special winter gumball. They were very wrong and it saddened him!
At this point, he had been walking around campus when his sister had appeared.
"Snowball fight?! I'll beat you with the power of The Monkees!"
If their cousins were around, it would be epic!
@Rose Granger-Weasley
Rose laughed when her brother seemed so confident that he would beat her.
"You'll need monkeys to beat me!"
She joked with him. They used to all play in the snow together as children, but she wasn't sure where their cousins were, so they would have to just have fun on their own! She knelt down to start making some snowballs.
@Hugo Granger-Weasley
Hugo began trying to make his stash of snowballs. He also needed to create a snow fort. There was no way he was going to let himself lose this game!
"What does the winner get?!"
@Rose Granger-Weasley
Rose continued to build up her arsenal of snowballs as she heard her brother's question. She paused for a moment, thinking on what they could possibly call their prize.
"Loser has to do the winner's chores for the first week of summer vacation?"
It was a long way off but it wasn't like there was much they could offer each other here in school.
"Unless you have a better idea?"
She asked as she formed another snowball and got ready to build her fort. She wasn't about to lose to her baby brother!
@Hugo Granger-Weasley
"How about whoever loses has to clean up all the pigeon poo at Poo's cabin?"
How could he make it better?
"With a toothbrush!"
Hugo really wanted to win so he could just laugh and listen to his Monkees cassette while his sister had to do a lot of gross work.
His snowballs were coming out decent; he just had to hope that they were compact enough.
@Rose Granger-Weasley
Rose made a face that showed her disgust at her brother's suggestion.
"Eww, that's disgusting!"
She said, unsure when her brother had become as diabolical as he obviously was. Though, she knew that if she refused that she would look like a coward, so she sighed.
"But you're on!"
She took the challenge, working on making her own snowballs still. She had quite a pile of them made. Then she turned her attention to trying to build up a quick fort. She had to keep herself protected if she wanted to win!
@Hugo Granger-Weasley
Laughing, he was making snowballs as quickly as he could before setting up some sort of snow fort. He didn't want to clean off all that poop! Hugo also didn't want Fred to jokingly fart on him. That was gross It was funny when he did it to anyone else though.
"You're gonna lose! You're gonna lose!"
@Rose Granger-Weasley
"No, I'm not! You're going to lose!"
She called out to him as she continued to build up her fort so that she could hide behind it. Forts win wars, after all. And she wasn't going to leave any chance that her little brother could beat her. She definitely didn't want to clean up all of the pigeon poop! With a toothbrush no less! Yeah, that couldn't happen!
Finally, when she had a decent enough fort built, she picked up one of her snowballs and threw it at Hugo.
@Hugo Granger-Weasley
"Nuh uh!"
Of course, when his fort wasn't done, he wound up hit by a snowball! He wanted to make it at least a few more centimeters tall!
Hugo got one of his snowballs and tried to aim it at Rose's face to buy him some more time.
@Rose Granger-Weasley
All of a sudden, Rose got hit in the face with a snowball! Luckily, it wasn't super hard packed so it didn't hurt when it hit her but instead just got snow all over her. She laughed and threw another snowball at Hugo. She wasn't sure how exactly they decided who won in a snowball fight, but she didn't plan to lose! She didn't want to clean pigeon poop!
@Hugo Granger-Weasley
When he thought he was gaining more of an advantage, Hugo ended up knocked over by a snowball. He didn't want to lose this! Trying to be like an assembly line, he began throwing snowballs while also trying to create new ones. It probably wasn't that effective.
@Rose Granger-Weasley
Rose shook the snow from her hair from the snowballs that Hugo was flinging her way. She hid behind her fort as she made some more snowballs herself and then began to fling them at Hugo as quickly as she could, unsure if she was even hitting him at this point.
@Hugo Granger-Weasley
---
Permissions in this forum:

You cannot reply to topics in this forum