current time
Apr. 2021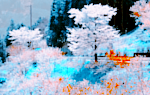 staff
Admin Xaria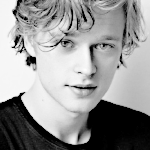 Admin Violet
Who is online?
In total there are
4
users online :: 0 Registered, 0 Hidden and 4 Guests
None
Most users ever online was
139
on Wed Jul 03, 2019 9:12 am
Credits
Skin & graphics made by Xaria. The Harry Potter franchise belongs to J.K. Rowling. All original characters belong to the respective user that made them along with their posts. No copyright infringement intended.
Page 4 of 4 •
1, 2, 3, 4
First topic message reminder :
Lakelyn felt so bad for Hyacinth after what he had found out the night before. Though, she wasn't exactly sure how to comfort him. It had been a surprise when his older brother had stepped in to hug him, but she had felt useless just standing there. She hoped to somehow make him feel better today. They were back to school, after all, so she was pretty sure he would probably be feeling pretty down with none of his family there to help cheer him up. So, she had gone to the kitchen and grabbed some cookies that the house-elves had made and put them in a little tin. She knew that she was no good at cooking or baking, so this was the best she could do. And cookies always helped her to feel better.
She wasn't sure where he would be, but she knew the one place that she could usually always find him. The pool room. It was a gamble. He might not even be there and then she would have to seek him out elsewhere, but this was her first place to begin her search.
@Hyacinth Macmillan
---
Macmillan nodded.
"Yeah, whatever that is!"
He wasn't too well-versed in muggle culture despite taking muggle studies for a couple of years.
@Lakelyn Munroe
She laughed at his obvious lack of knowledge of what she was talking about.
"It's a muggle movie I used to watch at my grandparents' house as a kid! They made this candy that lasted forever, just like our bubbles!"
She explained, not wanting to leave him in the dark.
@Hyacinth Macmillan
"That sounds interesting! Apparently the new cinema down in Hogsmeade shows a lot of old Muggle films due to technological reasons. I imagine they had to do a lot of charming to make the stuff magical."
@Lakelyn Munroe
"I bet they did! I want to go there now, I hadn't realized they had all the older muggle movies! It'll be like my childhood all over again."
She said with a big grin.
"I could introduce you to some of the classics!"
She suggested, not thinking anything of it.
@Hyacinth Macmillan
Macmillan smiled widely. It would be nice to see a movie; it would be something different. Plus, it'd give him a better insight on muggle culture, no matter how dated, than the way Ralph taught it.
"That'd be cool! Are there any movies about surfing?"
@Lakelyn Munroe
Lakelyn thought for a moment.
"Yeah! There are a couple about surfing that I can remember!"
She couldn't remember the names of them right off the top of her head but if they came into the theater then she was sure she would recognize them.
"We'll have to figure out what's playing! Hogsmeade weekend is coming up! We could go then!"
She was obviously excited about the possibility.
@Hyacinth Macmillan
"Sweet! Do you know if they're in color? I hate trying to imagine the black and white ones with color..."
Convenience was always nice to him.
"I'd like that! It'd give me something to do that isn't meeting up with Indigo."
@Lakelyn Munroe
"I think they're in color if I remember correctly!"
she was pretty sure the surfing movies were newer ones, at least newer than the old black and white movies.
"Great!"
she said with a big grin.
"You could always invite him if you wanted."
She teased.
@Hyacinth Macmillan
Oh, cool. Macmillan had heard most of the films being showed lacked color since they had an easier time acquiring much older film reels.
"Nah, I'm good, especially as he'll probably want to be with Old Man Jetson..."
@Lakelyn Munroe
Lakelyn made a face when he mentioned his brother being with Mr. Jetson anyway.
"That's still so strange... No offense or anything. I mean, it shouldn't be. You love who you love and all."
She was bordering on being rude and she knew it.
"I don't even know what I'm trying to say."
She said with a bit of a laugh.
@Hyacinth Macmillan
Page 4 of 4 •
1, 2, 3, 4
---
Permissions in this forum:

You cannot reply to topics in this forum