current time
Apr. 2021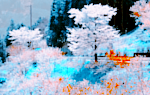 staff
Admin Xaria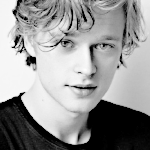 Admin Violet
Who is online?
In total there are
3
users online :: 0 Registered, 0 Hidden and 3 Guests :: 1 Bot
None
Most users ever online was
139
on Wed Jul 03, 2019 9:12 am
Credits
Skin & graphics made by Xaria. The Harry Potter franchise belongs to J.K. Rowling. All original characters belong to the respective user that made them along with their posts. No copyright infringement intended.
Page 3 of 4 •
1, 2, 3, 4
First topic message reminder :
Lakelyn felt so bad for Hyacinth after what he had found out the night before. Though, she wasn't exactly sure how to comfort him. It had been a surprise when his older brother had stepped in to hug him, but she had felt useless just standing there. She hoped to somehow make him feel better today. They were back to school, after all, so she was pretty sure he would probably be feeling pretty down with none of his family there to help cheer him up. So, she had gone to the kitchen and grabbed some cookies that the house-elves had made and put them in a little tin. She knew that she was no good at cooking or baking, so this was the best she could do. And cookies always helped her to feel better.
She wasn't sure where he would be, but she knew the one place that she could usually always find him. The pool room. It was a gamble. He might not even be there and then she would have to seek him out elsewhere, but this was her first place to begin her search.
@Hyacinth Macmillan
---
Lakelyn pulled out a bottle of some sort from the back of the cabinet, she looked at the label and smiled.
"I've got bubbles!"
She opened the lid and held the open bottle up to her nose.
"And it smells really good too!"
She said as she moved over and dumped a ton of the bubbles into the running water. They would probably be surrounded by so many bubbles, but that was part of the fun of it.
The tub was getting close to being filled up by now and she decided she might as well begin getting undressed again too. She pulled off her own shirt so that she was in her bra before slipping off her pants as well. Now was a good a time as any.
@Hyacinth Macmillan
Macmillan clasped his hands together and grinned at the prospect of the tub getting filled with bubbles.
"What does it smell like?"
Okay, the tub was getting quite filled. He might as well get the rest off of him and ease his way in.
"If you thought a soak at home was nice, this will blow you away."
@Lakelyn Munroe
Lakelyn sniffed the bottle again when he asked what it smelled like.
"Smells like... Coconut!"
Which was just up her alley since she loved all things tropical. By now the whole room was filling with the smell of coconut and maybe there was some lime scent in there too? Yeah, there definitely was.
She stood there for another moment until the tub was filled then turned the water off. She guessed it was time to lose the clothes completely now. She did just that, leaving them in a pile, before stepping into the steaming, bubbly water.
"You're right... This is amazing. I need to sneak in here after quidditch games!"
Plenty of times she had gotten bumped and bruised during a game and this would feel amazing after that.
@Hyacinth Macmillan
Coconut? How fitting.
"I wonder if Blackrock has anything like this. It'd be nice after long days catching waves..."
Macmillan grabbed some of the brewing bubbles and playfully blew some at Lakelyn before laughing.
"Feels nice to actually relax in it."
@Lakelyn Munroe
She smiled a little bit when he mentioned Blackrock.
"Hopefully they do! That would be so nice to find a little place with a tub like this."
She was really looking forward to after graduation now where she never really had before.
"It is really nice."
Lakelyn laughed as he blew some of the bubbles at him and she grabbed a handful of them and moved closer to put them on his head.
@Hyacinth Macmillan
"I'll make sure to send postcards while you're stuck here next term,"
Macmillan replied with a chuckle.
"Honestly, seventh year has gone by really quickly. It won't be too bad.""I hope I look good in bubbles."
@Lakelyn Munroe
Lakelyn shoved him playfully.
"Way to remind me that I'm going to be stuck here while you're out there in paradise."
She said with a mock pout.
"I never really thought about time after graduation, but I'm looking forward to it now."
She said, honestly.
She laughed.
"The bubbles really compliment your outfit."
She joked.
@Hyacinth Macmillan
Macmillan looked down and laughed.
"What's a better combination than bubbles and a birthday suit?"
@Lakelyn Munroe
Lakelyn laughed at his statement.
"Seems like the perfect combination to me! Guess I need to wear some bubbles to, huh?"
after all, you have to have the whole ensemble. Or so she had heard at least.
@Hyacinth Macmillan
"Yeah! We gotta match!"
Macmillan began making a pile of bubbles to put over Lakelyn's head. This was fun.
@Lakelyn Munroe
He piled the bubbles on top of her head and she grinned as he did so, really enjoying the day despite thinking it would be much more somber.
"how do I look?"
she said, acting like she were subtly adjusting the bubble 'hat'.
"Think this is the style I should start going with all the time?"
she joked.
@Hyacinth Macmillan
"You look great," Macmillan replied honestly with a laugh. She looked nice wearing bubbles... "We could start a new trend with these!"

@"Lakelyn Munroe'
Lakelyn practically beamed when he said she looked great.
"Everyone will want to wear bubbles!"
she said with a laugh.
"We would just have to figure out a way to keep them from popping or everyone would just be running around naked after a few minutes!"
@Hyacinth Macmillan
"We could freeze them? It might give us frostbite, but it might last at least..."
@Lakelyn Munroe
Lakelyn kind of grimaced at the thought of freezing them.
"I think I'd rather avoid frostbite."
frostbite didn't sound like much fun.
"We'll just have to invent some everlasting bubble solution or something! We'd make millions!"
@Hyacinth Macmillan
His eyes widened at the idea.
"Maybe one of the Weasleys would have pointers on how to achieve such a thing..."
It would be pretty sweet to be raking in galleons from one invention that was only made due to something relatively dumb.
@Lakelyn Munroe
"Maybe! Wouldn't that be amazing though? Then we'd never have to worry about anything!"
Sure, Lakelyn has always dreamed of becoming a pro quidditch player, but it'd be nice to have some extra money. Especially some extra money from something so silly.
"We could call it MacLake's Unpoppable bubble soap."
@Hyacinth Macmillan
"And we could find a wagon and go town-to-town selling it! Might get us accused of money laundering, but it'd be fun!"
@Lakelyn Munroe
Lakelyn laughed.
"How many people do you think will slam the door in our faces or sick their Crups on us?"
@Hyacinth Macmillan
He definitely did not take the latter into consideration.
"I don't know..."
@Lakelyn Munroe
She nudged him when he seemed to deflate a bit at her statement.
"I bet there wouldn't be all that many! We would have a good product after all!"
@Hyacinth Macmillan
"We should target some Muggle areas. They might enjoy it as they wouldn't be able to tell that it's magical!"
@Lakelyn Munroe
"Definitely!"
She grinned.
"They'll be like the everlasting gobstoppers in that one movie!"
She said, not knowing whether he had actually seen the muggle movie she was talking about or not. She sometimes forgot that her peers didn't all spend part of their time in the muggle world.
@Hyacinth Macmillan
Page 3 of 4 •
1, 2, 3, 4
---
Permissions in this forum:

You cannot reply to topics in this forum