current time
Apr. 2021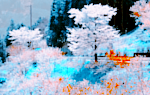 staff
Admin Xaria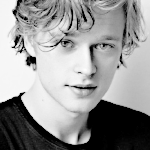 Admin Violet
Who is online?
In total there are
5
users online :: 0 Registered, 0 Hidden and 5 Guests
None
Most users ever online was
139
on Wed Jul 03, 2019 9:12 am
Credits
Skin & graphics made by Xaria. The Harry Potter franchise belongs to J.K. Rowling. All original characters belong to the respective user that made them along with their posts. No copyright infringement intended.
Page 2 of 4 •
1, 2, 3, 4
First topic message reminder :
Lakelyn felt so bad for Hyacinth after what he had found out the night before. Though, she wasn't exactly sure how to comfort him. It had been a surprise when his older brother had stepped in to hug him, but she had felt useless just standing there. She hoped to somehow make him feel better today. They were back to school, after all, so she was pretty sure he would probably be feeling pretty down with none of his family there to help cheer him up. So, she had gone to the kitchen and grabbed some cookies that the house-elves had made and put them in a little tin. She knew that she was no good at cooking or baking, so this was the best she could do. And cookies always helped her to feel better.
She wasn't sure where he would be, but she knew the one place that she could usually always find him. The pool room. It was a gamble. He might not even be there and then she would have to seek him out elsewhere, but this was her first place to begin her search.
@Hyacinth Macmillan
---
Macmillan was really enjoying this.
"Have you ever been to the prefects' bathroom? If the password is the same, I could sneak the both of us in there."
@Lakelyn Munroe
"I haven't been there! I've always wanted to see what it was like though!"
she was curious by nature after all.
"and it's not like we would get in any more trouble for that than we could this!"
she laughed.
@Hyacinth Macmillan
"It's just as beautiful as the rumors say! The water literally removes all the tension from your body. It's so relaxing!"
@Lakelyn Munroe
"We have to sneak in there!"
she said, excited about the possibility of sneaking in and seeing just how great the forbidden bathroom really was. Alright, no one really called it that... but it was forbidden to them.
@Hyacinth Macmillan
Lakelyn was practically buzzing with excitement.
"Yes! Let's do it!"
Although, she couldn't help but remember what he had probably been in the prefect bathroom for. It wasn't like it was her business anyway.
@Hyacinth Macmillan
"Want to try and do it now? I don't know how many prefects are on duty..."
@Lakelyn Munroe
"I'm sure most of them are probably in class? It is probably as good a time as any!"
She said, moving to the edge of the pool and pulling herself up out of the water with ease.
@Hyacinth Macmillan
This was so much better than sitting in class or crying! Macmillan got out of the pool and started putting his clothes back on.
"I don't want the portraits to snitch on us for being naked,"
he said with a chuckle.
@Lakelyn Munroe
Lakelyn took her wand and did a quick drying charm before she began to pick up her clothing and put them on just as quickly as Macmillan was.
"Yeah, we'd be the talk of the whole school in an hour!"
She pulled on her clothing in record time.
"Let's go!"
@Hyacinth Macmillan
Macmillan began running out of where the pool was housed and back into the main part of the castle.
"Now we have to deal with the staircases..."
@Lakelyn Munroe
Lakelyn hurried along with him, knowing that the staircases could be a pain.
"While we make sure to avoid anyone else who might be patrolling the halls."
Because there was always someone patrolling to make sure students weren't skipping classes in the halls. Lucky for them. Hopefully they would be able to avoid running into anyone. When she reached the castle doors, she opened it just a crack and peered inside, finding it empty she walked inside the rest of the way.
@Hyacinth Macmillan
"If only we had an invisibility cloak..."
That would make this a lot easier. It was more thrilling trying to not get caught though. Macmillan began running towards the stairs.
@Lakelyn Munroe
"Wouldn't that be great?"
She asked. Think of all the trouble they could avoid if they had one! Though, she was actually kind of enjoying the rush of sneaking around like they were. It was fun, a thrill. She followed him to the stairs, being sure to skip the false stairs that students often fell through as she began her climb.
@Hyacinth Macmillan
Macmillan was used to these stairs, but it was quite a challenge to be strategic with the timing to not be caught.
"Okay, I think if we stand flatly against that wall, we'll be able to wait for the steps to take us to the fifth floor for maybe two minutes?"
@Lakelyn Munroe
It was much more difficult than just knowing the staircases when it came to sneaking around the castle without getting caught. She wasn't one who skipped classes very often. Usually when she was sneaking around it was so that she could sneak into the forbidden forest to see the unicorns. This was a little different, so she followed Hyacinth's lead and flattened herself against the wall beside him.
"I think this is the most exciting thing I've done all year!"
She whispered to him, not wanting to speak too loudly in case anyone came near.
@Hyacinth Macmillan
"Same,"
he agreed with a smile as he briefly checked to see if there were any authoritative figures about. Macmillan grabbed Lakelyn's wrist and lead her onto the staircase making the rush towards the fifth floor.
"I think we made it."
@Lakelyn Munroe
Lakelyn hurried after him, keeping up well enough that he wasn't actually dragging her by her wrist. They actually moved up the staircase pretty smoothly and came out at the top right by the prefect's bathroom. She grinned at him when he said they made it.
"As long as that password is still the same!"
She said excitedly, sure, they could still be caught in the prefect bathroom but the chances would be lower than out in the hallway.
@Hyacinth Macmillan
It hadn't been too long since the one time with Hazel, the password
should
be the same. Macmillan walked up to the portrait and said,
"Cabus Mandrake."
@Lakelyn Munroe
Lakelyn stood there on pins and needles as she waited to see if the door would indeed open for them. Macmillan said the password and there was a short pause where Lakelyn was sure nothing was going to happen. Then the door opened and they were in! She resisted the urge to cheer in triumph as she hurried into the bathroom, dragging Hyacinth along with her.
"Wow! This is amazing! Is that a huge tub?"
She was amazed at the luxury the prefects got in comparison to the rest of them.
@Hyacinth Macmillan
Macmillan was just about afraid they'd be locked out. Luckily, they had gotten in. He found himself dragged in causing him to laugh as the portrait shut behind them.
"This is possibly the one time getting laid came to my benefit other than-"
Macmillan paused before going to turn on the bathwater.
"Okay, maybe I shouldn't be too TMI..."
@Lakelyn Munroe
Lakelyn was thrilled that they had actually made it into the prefect's bathroom. She smiled from ear to ear as the portrait closed behind them.
"Yeah, I don't wanna hear your sex stories!"
She laughed, blushing a little at the very mention of the word sex. Then again, hadn't they both just been swimming around the pool naked not too long ago? And chances were that the same was about to happen. She hadn't even thought of sex, though. Maybe she was the strange one.
@Hyacinth Macmillan
"That's why I stopped myself!"
Macmillan responded laughing as he watched the bath fill up.
"Wanna see if they have any oils in here? I'm sure it'd smell nicer than chlorine..."
@Lakelyn Munroe
Lakelyn laughed along with him. It wasn't like she hadn't heard the girls in her dorm talking about their sex stories or anything, she wasn't that sheltered!
"Good idea! I'll look in these cabinets over here, you look over there."
She said with a smile as she went to dig through the cabinets. Towels, shampoos, soaps...
"No oils over here."
She said a little sadly. Though, they could always use some of the shampoo to make bubbles if there was nothing else!
@Hyacinth Macmillan
At the very least, he took off his shirt. Macmillan wasn't going to get too immodest just yet.
"What about stuff to make bubbles? Or stuff that makes the water colorful?"
@Lakelyn Munroe
Page 2 of 4 •
1, 2, 3, 4
---
Permissions in this forum:

You cannot reply to topics in this forum