current time
Apr. 2021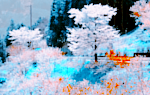 staff
Admin Xaria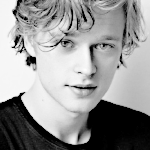 Admin Violet
Who is online?
In total there are
3
users online :: 0 Registered, 0 Hidden and 3 Guests :: 1 Bot
None
Most users ever online was
139
on Wed Jul 03, 2019 9:12 am
Credits
Skin & graphics made by Xaria. The Harry Potter franchise belongs to J.K. Rowling. All original characters belong to the respective user that made them along with their posts. No copyright infringement intended.
Page 1 of 4 • 1, 2, 3, 4
Lakelyn felt so bad for Hyacinth after what he had found out the night before. Though, she wasn't exactly sure how to comfort him. It had been a surprise when his older brother had stepped in to hug him, but she had felt useless just standing there. She hoped to somehow make him feel better today. They were back to school, after all, so she was pretty sure he would probably be feeling pretty down with none of his family there to help cheer him up. So, she had gone to the kitchen and grabbed some cookies that the house-elves had made and put them in a little tin. She knew that she was no good at cooking or baking, so this was the best she could do. And cookies always helped her to feel better.
She wasn't sure where he would be, but she knew the one place that she could usually always find him. The pool room. It was a gamble. He might not even be there and then she would have to seek him out elsewhere, but this was her first place to begin her search.
@Hyacinth Macmillan
After the
news
, Macmillan decided he was going to skip class to hang out at the pool. It wasn't as if they were going to be learning anything new, so it wasn't going to be at his detriment. Besides, if it came down to it, he could make up that his great-great-great aunt Mildred from Scandinavia passed away or something.
His feet were kicking the surface of the pool; he hadn't jumped in just yet. His mind was too occupied with the ramifications of his dad not actually being his dad.
Macmillan heard the door open. It better not be a prefect! Or the Head Girl. Or the Head Boy. He just didn't want to get caught like a fish out of water. Turning, a smile quickly grew on his face seeing that it was Lakelyn.
@Lakelyn Munroe
Lakelyn hadn't even bothered changing into her bikini, she hadn't been sure she would even find Hyacinth here. Though, as soon as she walked in, she saw that he was indeed sitting there with his legs in the pool. He looked up at her and smiled. At least he had to be feeling a little bit better? She smiled in return and walked over to him.
"Hey, I was hoping I'd find you here."
She pulled the tin of cookies out of her bag and held them out to him.
"I brought you these, they always make me feel better when I'm feeling down."
She said, sitting on the floor nearby where she found a dry spot.
"Guess I should have changed before coming in here. But I wasn't sure if I'd have to go looking somewhere else for you or not."
She explained.
@Hyacinth Macmillan
Macmillan's stayed on his face; he really appreciated Lakelyn's thoughtfulness.
"Thanks!"
Cookies did seem like good comfort food. Plus, it was all to himself! Unless he wanted to share some with Lakelyn as well. She
did
get the tin herself.
"Don't worry about it. I didn't really bring my trunks or anything myself."
@Lakelyn Munroe
He seemed to be truly thankful for the cookies that she offered him and that brought the smile back to her face.
"It's no problem."
She said with a shrug.
"And don't worry, I didn't make them. The house-elves did."
She assured him. If she had made them then he probably wouldn't want to eat them. And she was sure probably half of the school knew how horrible she was at cooking and baking since she always did horribly in cooking class.
She nodded at his statement.
"How are you doing?"
She didn't want to bring things up, but she was concerned for him. It was why she had skipped class herself and tried to find him when she had heard he wasn't in his last class. Lakelyn cared deeply for the people around her, and she hated to think that Hyacinth was going through so much right now and that she really couldn't help.
@Hyacinth Macmillan
Macmillan chuckled.
"I do admire the effort to not accidentally poison me."
It was always nice to get a good laugh; that always made just about
anything
feel better.
"I'm keeping it together. I guess."
@Lakelyn Munroe
Lakelyn pretended to be offended by his statement, even reaching out to shove his arm gently.
"hey, I haven't poisoned anyone yet!"
of course, everything she made was usually too burnt for them to even try but she didn't need to tell him as much.
She nodded.
"you know I'm always here if you ever want to talk."
she made the offer genuinely. She didn't want to push him but wanted him to know that she cared. She looked out over the water with a sigh.
"now I wish I had brought my bikini... it's almost torture sitting so close to the water and not being able to jump in.
@Hyacinth Macmillan
"I'll keep that in mind,"
Macmillan responded. He really was grateful to have Lakelyn around; it was much better than being in here all alone.
"Who said we needed bathing suits? Not like there are any of the underclassmen around."
@Lakelyn Munroe
Lakelyn was the type who would always be there for those she cared about. She put on a fake pout.
"one day I'll get the hang of all this cooking stuff. Then everyone will want to eat my cookies!"
she said, knowing it probably wasn't true but trying to keep Macmillan laughing at least. She bit her bottom lip a bit at his suggestion.
"I mean, you are right."
it wouldn't be like this would be the first time she had had to make it work when she wanted to swim. Though, it was admittedly much scarier when it came to doing so in the ocean.
@Hyacinth Macmillan
Ready to jump into the pool water, Macmillan began taking off his clothes like it was no big deal.
"If we get caught, the detention would be worth it."
@Lakelyn Munroe
Lakelyn was a little more hesitant in beginning to take off her clothing. Usually if she did, it was pitch dark out on some beach. Not in the complete daylight of the pool room where anyone could walk in and see her. But, she had agreed and she did want to swim... so, she began to strip as well.
"if a professor walks in here I won't have to worry about detention, I will positively die of embarrassment."
she laughed.
@Hyacinth Macmillan
"It's my last year, so it'd be nice to get up to some trouble. The fear of getting caught just makes it thrilling."
Macmillan then moved away from the railing with the steps until he reached the deeper end to jump in.
@Lakelyn Munroe
Lakelyn frowned a bit when he mentioned this being his last year.
"I keep forgetting this is your last year. Who am I going to sneak off to meet in here next year?"
This had become like their go to meeting place, it was a place that they both loved and frequented, so it just seemed right. She crossed her arms over her chest now as she walked closer to the pool, easing into the cool water, at least it would offer some covering if a professor were to walk in? Probably not.
@Hyacinth Macmillan
That was a good question.
"I don't know. We'll have Hogsmeade weekend though, wouldn't we?"
@Lakelyn Munroe
It wasn't going to be the same without running into Macmillan here all the time, but he did have a point.
"Yeah! And breaks and stuff we can meet up!"
Of course, she probably wouldn't go poking around his family tent at New Years any more.
"And we can send owls and stuff!"
she said as she swam closer to where he was in the deeper end of the pool.
@Hyacinth Macmillan
"Yeah!"
Macmillan didn't want to lose contact with Lakelyn. That was one thing he knew for certain.
"I'm hoping to get a place at Blackrock after I leave."
@Lakelyn Munroe
"I've never been to Blackrock! I've heard it's nice though! And I've heard they have amazing surfing there too!"
she had heard a lot about it and thought it would be perfect for Hyacinth. She also knew that she didn't want to lose contact with him. They would just have to make it work!
@Hyacinth Macmillan
"Maybe once you're able to move out of your folks' place, we could be roommates! All the access to surf that we want!"
@Lakelyn Munroe
"That would be amazing!"
she said with a big grin on her face.
"We don't have to tell your brother these plans though, right?"
she said, only half joking.
@Hyacinth Macmillan
Macmillan shook his head.
"He already knows that I want to live there."
@Lakelyn Munroe
Lakelyn shrugged.
"but not that we want to be roommates there! Remember, he doesn't like me."
she wasn't going to let that bother her so much anymore. Maybe everything that had happened the other night had changed things. She sure hoped so but she was going to be Hyacinth's friend regardless.
@Hyacinth Macmillan
"He'll probably warm up to you."
For once, that was something he actually thought.
@Lakelyn Munroe
"I hope so! Imagine how awkward it would be for us to be roomies and him to come and visit and still hate my guts."
she said with a bit of a laugh as she swam around. This was actually really nice...
@Hyacinth Macmillan
"He really can't say anything anyway as he's playing the role of homewrecker..."
Macmillan swam around. It felt nice being in there totally nude.
@Lakelyn Munroe
"I mean, you have a point!"
she laughed. She had gotten over being nervous at the fact that she was skinny dipping. Everything was going well enough so far, so what was the point of worrying when they could just be having fun instead?
@Hyacinth Macmillan
Page 1 of 4 • 1, 2, 3, 4
---
Permissions in this forum:

You cannot reply to topics in this forum