current time
Apr. 2021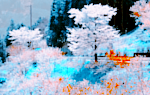 staff
Admin Xaria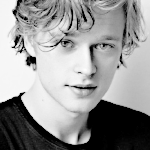 Admin Violet
Who is online?
In total there are
6
users online :: 0 Registered, 0 Hidden and 6 Guests
None
Most users ever online was
139
on Wed Jul 03, 2019 9:12 am
Credits
Skin & graphics made by Xaria. The Harry Potter franchise belongs to J.K. Rowling. All original characters belong to the respective user that made them along with their posts. No copyright infringement intended.
He thought that he probably would have got used to it by now. Professor Cross: the Herbology teacher.
It wasn't just him. The majority of Hogwarts' male populace got stumped whenever they saw her, but none of them could really explain it. It wasn't quite like Veela: where you found yourself listing some made-up triumphs in your life that couldn't possibly be close to the truth. It was like looking at an angel, if angels were real.
He believed in angels.
Fred was staring at her as she walked around the greenhouses, doing her usual thing. He was watering his tomatoes. His aim wasn't very good, though. He was pouring a lot of water onto his boots as he stared.
@Dione Cross

Dione might be the herbology professor at the school now, but the students would always be her second priority. Sure, she made sure that she made it to her classes on time and taught the students things that were proper for their grade level and all that. But her heart was always in the greenhouse, even on the days that she had to teach in the classroom that was connected to it. She hated those days when the students had to take notes rather than get their hands in the dirt. Today had been one of those days. So, she was making up for it now that the classes were over for the day.
She moved around with purpose, tending to the plants that she was sure felt all too neglected without her constant loving care. She touched some of the petals on a few of the plants almost reverently. She had brought some rare species with her from her greenhouse and she guarded them heavily. After a few moments, the sound of running water mingled with the feeling of being watched drew her from her reverie. She looked up to see Fred standing over by his little plot of tomatoes, dumping water all over his boots as he stared in her direction.
She smiled towards him, only careful discipline keeping her from laughing at the fact that he seemed very distracted.
"Hello, Fred. Are you hoping to grow your boots a couple of sizes?"
She asked with a curious tilt to her head.
@Fred Weasley II
Was she coming over?
Oh shit.
He'd never actually spoken to her before. Just the usual murmurs of recognition and slight nods as they passed one another, small talk perhaps, but that's all he could really manage there. She was like a majestic unicorn that he'd rather watch from a distance and not disturb, or else it would bolt.
"Boots?"
He asked stupidly, now feeling his socks become saturated in water. Looking down and ceasing his water pouring, he simply chucked the can to one side and laughed nervously.
"Oh. Hah. That just... that was stupid. Er..."
He looked up at her.
"So, er... what're you up to?"
She clearly didn't do things like normal people would. How could she? Just look at her. His eyes went all dream-like as he looked at her.
@Dione Cross

Dione only actually knew Fred's name from hearing other members of the staff speaking to her. She didn't think they had even been properly introduced. But she knew his name none the less and saw no reason to pretend that she didn't. There was amusement in her eyes when he questioned her about boots and she gestured towards where he was pouring water on his. She couldn't help the good-natured laughter that bubbled up when he realized what he was doing and chucked the watering can away as if it might have been doing the watering all on its own.
He seemed a little put off by her catching him in his distracted-ness and she didn't want to make him uncomfortable at all. She just shrugged her thin shoulders when he asked what she was up to.
"Just taking care of the plants. I brought mine with me when I took the position here."
She explained. She was obviously very proud of her plants. She could probably talk about them all day long.
"Lovely tomatoes you've got. Do they use them in the kitchen to make the meals?"
Starting a conversation wasn't really her strong point but she was trying to put him at ease and plants made everyone comfortable and happy, right?
@Fred Weasley II
Fred pulled a very strange face when he was listening to her. He was trying to keep his expression completely still, but the edges of his mouth kept curling upwards, and he was trying to force them back down again. He tried leaning against his shovel. It clattered to the ground, and he almost went with it.
"Oh right, yeah, yeah,"
He said, trying to keep conversational and
professional
.
"I dunno what they do with them, if I'm bein' honest with ya. Imagine if the elves all just did that Spanish thing where they chuck a load of tomatoes at each other! Hah..."
He went quiet, and made a note
not
to be himself around this woman.
"Maybe I could, er,"
He straightened up, all Professional-like,
"Take an inspection of your greenhouses, ma'am. Just to see everything is in order."
That voice did
not
suit him.
@Dione Cross

Dione found herself wondering if maybe she was intruding on something. He did keep making these odd faces... And he seemed more than a little nervous. Maybe he wasn't as comfortable with his love of plants as she was? Or maybe this was just part of his job and she was making it seem like some big deal when it really wasn't. It still was difficult for her to believe that anyone could not want to talk about plants. She did laugh a bit when he finally spoke.
"That would make quite the mess!"
She said, amused but still pointing out the obvious. It would be much more probable that they were actually used for cooking.
All of a sudden, everything seemed to change and he straightened up, his voice going all... professional. Did he doubt that her plants were being cared for properly? That made her a little sad. But she was also determined to show him that they actually had the best of care. While some of them weren't exactly happy about the move, they were all still growing and thriving.
"But of course, I would love to show you around."
Surely she was just jumping to conclusions. He wouldn't doubt her care... But why the big change in tone and such? She didn't know but she herself remained friendly and relaxed.
@Fred Weasley II
"Sounds grand. If you would like to lead the way..."
Making sure she had turned first, he did a small celebratory gesture out of sight.
He did have
some
interest in plants since becoming the groundskeeper. Growing vegetables was actually quite fun, and you got attached to their progress. He hadn't got to the stage of
talking
to plants yet. That, in his opinion, was only reserved for complete nutters.
Although, if
she
spoke to her plants, he thought they'd probably listen. What living thing wouldn't?
@Dione Cross

Dione nodded her head when he asked her to lead the way, not thinking a thing about it when he did so. After all, she did have to be the one to show him the most important things in the greenhouse, right? She trusted that he would be following along as she spoke over her shoulder at him.
"Be careful of your fingers. There are some plants in here it is best not to touch without the proper training."
She didn't want him to lose a finger or something. And not all of the plants in her personal greenhouse were tame little daisies.
She pulled open the door to the greenhouse and stepped inside, the smell of the dirt and plants filling her with a sense of peace and home. She held the door open so that he could come inside and then she could close it. She kept this greenhouse a very precise temperature, for the plants, of course. And she didn't want to let too much cooler air inside. It was almost like a jungle inside. Like you had stepped into a completely different world altogether. She took her coat off and hung it on one of the hooks by the door and gestured to the jungle of plants.
"What do you think?"
@Fred Weasley II
---
Permissions in this forum:

You cannot reply to topics in this forum