current time
Apr. 2021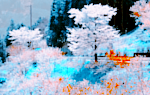 staff
Admin Xaria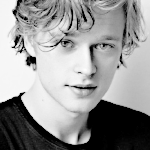 Admin Violet
Who is online?
In total there are
8
users online :: 0 Registered, 0 Hidden and 8 Guests
None
Most users ever online was
139
on Wed Jul 03, 2019 9:12 am
Credits
Skin & graphics made by Xaria. The Harry Potter franchise belongs to J.K. Rowling. All original characters belong to the respective user that made them along with their posts. No copyright infringement intended.
Lochlan wasn't someone who liked to dwell in the past. He preferred to constantly be building towards a future, in which he saw magic progress to its rightful use.
However, today, he felt quite nostalgic. Finding some spare time in the evening, he looked over a family album. There were his beautiful daughters - now all grown up and so very promising. He was particularly enamoured with Mackenzie at the moment, having gone through her re-sorting, and the hat realising her misplacement.
He flipped back a few pages, to his younger self. Ah - he was quite the devil back then. There was Vivienne, his old friend. Adir, also, who betrayed him. He killed him not long after that.
Lochlan smiled. Memories.
@Gabriella Riddle
To say that Gabby was thoroughly confused by the events that had happened the night before would be a complete and total understatement. She was still quite convinced that it was just a mistake, but everyone else seemed to believe that theirs was correct, so why would hers be the only one to mess up? And then there was the fact that her birthday was the exact same day as James' which was more curious than anything else.
She had decided to confront her father the first chance she got, so as soon as classes were over for the day she had made her way to her father's office. She knocked on the door before waiting for a response. Once one came, she poked her head in through the door.
"Father, can I come in? It's important."
She wanted him to know that she wasn't trying to waste his time, even if she felt a little silly asking him these questions. After all, he was clearly her father and it was all a mistake, right?
@Lochlan Riddle
Lochlan smiled at his Gabriella.
"Of course, come on in."
If it truly was important, and she seemed to be quite serious, he was going to treat it as such. Keeping an open mind about what it could be, and sincerely hoping that she hadn't been wronged by anyone, he waiting patiently for her to enter and take a seat.
"What is it?"
He asked her, keeping his expression very still and controlled. There wasn't the usual smile.
@Gabriella Riddle
Gabriella had thought over how this would go in her mind ever since she had left the others the night before. She had gone over every scenario she could think of and been confident in confronting her father. But now that she stood waiting to enter his office, she was nervous. She was barely ever nervous. She believed in herself. Lochlan had nurtured her sense of self esteem from the time she was a young child. But she was nervous now.
She closed the door behind her so that no one would overhear what she had to speak to him about. Then she sat in the chair across from him, pausing for a moment to collect her thoughts.
"Well, a bunch of us were trying this DNA spell last night and mine came up with some very unexpected results."
She tried to explain it to her father without seeming like she was placing blame. She wanted him to tell her it was just a mistake, that he was her father, not Harry Potter.
@Lochlan Riddle
There
was
a very powerful charm to hoodwink that particular DNA tracing spell, and Lochlan had made sure to apply it to Gabriella in the chance of something like this happening. However, the charm wasn't permanant and took constant re-applying. Lochlan had slacked at the wrong moment, it seemed, as it was very possible she saw the Potters' names appear instead of the Riddles'.
It was an extremely improbable circumstance for her to be playing about with DNA tracing. Of course, Lochlan didn't entirely overlook the possibility, but re-applying that charm wasn't the top of his priorities. Now, he was silently cursing himself.
His expression remained fairly relaxed and controlled when he asked her:
"What unexpected results were they, my dear?"
There was still the slight possibility she was talking about something else.
@Gabriella Riddle
It was odd to Gabby. Her father seemed to be completely at ease with everything as if there wasn't a thing wrong. If he knew what she had found in the DNA spell then he would be a bit more defensive, wouldn't he? Or at least he wouldn't be sitting there completely relaxed as he asked her what she had seen in those results. She hated to even say it out loud. It was preposterous. She was a Riddle through and through. Though, she knew that she had to get some answers.
"I'll show you."
She said, unable to put it into words.
So, she reached up and plucked a hair from her head for the third time in two days and placed it on her father's desk between them. She then removed her wand and quickly repeated the spell she had heard that snob use. He seemed rather sure in his abilities, and it had worked for the others in the room. The spell was done just as she had seen him do it, she was rather good at copying movements and things and learned new spells rather quickly. And this one wasn't particularly difficult.
@Lochlan Riddle
Lochlan was
not
prepared to let his Gabriella go.
He didn't know what she would do if the truth was confessed. It was very likely that she would turn on him and their family. All that he had taught her could be questioned. All that hard work and devotion to imbedding his values into her; all the love that he had shown her over the years; all the cherished memories she had with her siblings: it could all be corrupted in one fell swoop.
Lochlan
loved
her. In every possible way, she was
his
child.
It may have repercussions. After he said what he was going to say, there was no telling what she could do. Perhaps she would try to appeal to Ministry records, or send an anonymous sample to St Mungo's. There were plenty of other ways of knowing: he knew there was.
He would just have to do everything in his power to stop her from securing the truth.
"Gabriella, that spell can be hoodwinked,"
He told her, looking at the Potters' names in disgust.
"This is clearly some very pathetic way of insulting you. Here."
Making it look as though he was 'lifting' the enchantment put on her, Lochlan actually re-applied it.
"I have lifted it. Try again now."
@Gabriella Riddle
Gabby wanted what she had found out the other night to be wrong. She wanted it to be some horrible mistake. Something like this could affect her life forever. Was she mixed up at birth? Could there have been such a mishap? Gabby wasn't sure but if that were the case and her father was just finding out that she wasn't his real daughter then he would never look at her the same. He would always see her as being someone else than the little girl she had always been to him. She loved her father, loved her mother, she even loved her siblings. She didn't want it to be true at all. But that horrible boy had assured her that he had made no mistake.
She couldn't even bring her worries to light with words. There was no way that she could actually say these things to her father. It would be too much like she was saying that he was no longer her father and she just didn't feel that way. No matter what, she would always remember her childhood and who had been there for her through it all. It hadn't been the Potters who had raised her. It had been the Riddles. And she thought of herself as a Riddle through and through. But what would her sisters think if they found this out?
She performed the spell and once again the Potter's lineage played out before her. She felt on the verge of tears. And Gabriella wasn't one that was prone to crying. Her father knew exactly how to put her mind at ease, though, telling her that it could be easily fooled. That gave her hope as he said it was a way of insulting her. Yes! That was what had happened. They just wanted her to turn from her family!
When he 'lifted' the charm and told her to try again, she once more plucked another hair, not wanting to use on that might still have a bit of the enchantment left and performed the spell once more. There was a sigh of relief as her true family tree played out this time. She didn't even realize that a couple of tears had slipped from her eyes to fall down her cheeks. She had been so worried about what she would find here.
"Thank Merlin. I can't believe I fell for something like that."
She said, a bit angry with herself now.
@Lochlan Riddle
The family tree lifted out from the spell, and he was happy to see their names again.
He needed to be more vigilant. She said that there were 'others' around her at the time, so he had to be careful. What if one of the Potters was in this number? He didn't have much concern for it being Lily: she was too young. Albus, perhaps, but he seemed less fuelled by emotion than James. James, after all,
was
her biological twin.
Lochlan saw her tears.
"Oh, Gabriella. No. Come here, my precious girl,"
He stood up from his desk, and made way towards her. Putting his arms around her, he embraced her closely.
"These sorts of things will be thrown at you from time to time. There are still lots of people who hope to hurt us, because of who we are. As long as we all stay close together, nobody will succeed in pulling us apart."
He moved from her, and held her arms at length.
"You mean everything to me, darling."
Those damned Potters.
@Gabriella Riddle
Gabriella was not an emotional girl as a rule, she wasn't prone to tears or temper tantrums. She had a rather even temperament. But she had been so worried that something was wrong, that she wasn't who she had known all her life she was. She had always been teased a bit by her sisters because she was the only one of them without a name that started with an M. Maybe that was because she wasn't really one of them? But sure enough, a flood of relief came over her when she conjured up the spell one more time and her family tree was revealed. When she once again saw her father's name there instead of Harry Potter's, she finally broke down, unable to stop the tears of relief.
She stood up to meet her father's embrace, clinging to him like a child would. It was a moment of weakness for her, one that was so rare for Gabby. But everyone had moments of weakness from time to time. She nodded, still keeping her face buried in his chest as he embraced her.
"I should have realized something was wrong with the results. Then James started asking about my birthday... And we share a birthday, by the way. And he started talking about how we had to be twins. And I just worried that somehow I had been switched at birth or something."
She let it all out in a jumble, trusting that her father would understand.
Then she released him when he held her at arms length, her tears finally slowed as she gave him a bit of a watery smile.
"I love you, daddy."
She said, not knowing what else to say. He had always been there for her. Always. It was why the thought of not being a true Riddle had worried her so much.
@Lochlan Riddle
---
Permissions in this forum:

You cannot reply to topics in this forum