current time
Apr. 2021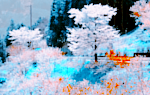 staff
Admin Xaria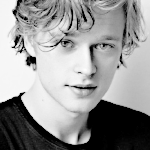 Admin Violet
Who is online?
In total there are
8
users online :: 0 Registered, 0 Hidden and 8 Guests :: 1 Bot
None
Most users ever online was
139
on Wed Jul 03, 2019 9:12 am
Credits
Skin & graphics made by Xaria. The Harry Potter franchise belongs to J.K. Rowling. All original characters belong to the respective user that made them along with their posts. No copyright infringement intended.
Claudia had to admit that she didn't handle the news that Dominique was pregnant very well. Sure, she had been happy for her brother and Dominique but if nothing else, Claudia did have a selfish streak and her first thought had been for her own career and what it meant for her that her partner was no longer going to be doing the job. She didn't think she was quite ready to strike out on her own. She never had been the solitary type.
She had felt bad a little later, though, and apologized for her selfishness. That was when Dominique had told her that she had already talked to her own mentor and set up a meeting between the two of them. Claudia was grateful to Dominique but a little nervous about meeting the person who had taught Dominique all the things she knew. It was a great opportunity, though. So, she was no there at a booth at the pub waiting for this man to arrive. She had no idea what he even looked like, but she was in the booth that she had reserved for them to meet in, so she hoped he would find her there when he arrived.
@Austin Blake
Austin had been elated at Dominiques news of being pregnant and finding someone to start a life with. She deserved happiness. He had agreed to the meeting with her prodigy and was now walking through the doors of the establishment. He spoke with the hostess who lead him to a booth inhabited by a young brunette, around the same age as Dominique. He smiled and took a seat across the booth from her, "You must be Claudia. I'm Austin."
@Claudia Morais
Claudia was looking over the menu when she heard someone approaching the booth where she sat. She looked up to see the waitress had led a man over to her booth. This must be Austin. A smile came to her lips when he confirmed her thoughts.
"Nice to meet you! Dom has told me so many stories about you."
Claudia had always loved hearing stories about trouble that she and her old partner had gotten into. She just hoped that Dominique had such fun memories of her too.
@Austin Blake
"Dom and her stories. I hope they were all good. Did she tell you about the time we chased a werewolf in Jacksonville, Florida? If you've never been to Jacksonville, consider yourself lucky. The beaches are nice, but the people are a whole new level of crazy. But I guess that's Florida for you." He ordered himself a glass of firewhiskey and looked to Claudia, "You want anything to drink?"
@Claudia Morais
Claudia smiled as he mentioned Dom and her stories, thinking a moment to try to remember if she had heard that particular story. She shook her head.
"I don't think she told me that particular story! But yeah, it was all good things."
She assured him. Then she paused as he ordered a firewhiskey before turning back to her.
"Sure, make it two."
She said, she could drink with the best of 'em. She just hoped this wasn't some sort of test to see if she was professional or something.
@Austin Blake
Austin chuckled and rubbed the back of her neck, "She really is a great kid. I'm glad shes settling down. She deserves to be happy. But tell me about you. What made you want to become a hunter?" This meeting was to get to know each other after all. He was impressed when she ordered herself a firewhiskey as well. He liked a girl that could keep up with him. Meant she would be more fun to have on the road.
@Claudia Morais
"She does deserve to be happy."
Claudia agreed, even if she might not have thought of it that way in the very beginning. She had only thought of herself. She shrugged when he asked what made her want to become a hunter.
"It was kind of a spur of the moment thing in the beginning, actually. I was looking for a job and Dominique was looking for an apprentice. I wanted to travel and it seemed right. My parents were killed a year or so back as well, so if I could take out some of the things like what might have killed them then it was even better."
She explained, she probably wasn't the best at this whole interview thing, but at least she was honest.
@Austin Blake
"That sounds like Domonique." He said as he chuckled. He could totally picture Domonique taking an inexperienced person with no knowledge of hunting and turn them into something amazing. When she said her parents died, his heart reached out to her, "It was my sister for me. We were really close. She was only 12 when it happened. I swore to find the creature that took her from me. I still havent been able to track it down. But I dont plan to stop until I do." 
@Claudia Morais
Claudia frowned when he mentioned that it was his little sister who had died, pushing him into this career.
"I'm sorry for your loss, really."
He had probably heard that a lot since it had happened, but she truly meant it.
"I don't even know who or what killed my parents, but doing this job makes me feel like I'm avenging them in some way by taking the bad guys off the street that I can."
@Austin Blake
"And that attitude right there is why I want to offer you a job. I know you were Domoniques apprentice, and I know you have alot of loyalty to her. But I'd like you to work with me I think we'd make a great time. And I trained Domonique, so everything you learned from her, she learned from me." He said with a smile at her. He really did feel like he could work well alongside Claudia.
@Claudia Morais
Claudia smiled as he offered her the job. Of course, Dominique had assured her that Austin would love her... But this was only her second 'interview' ever and she had been nervous. She wasn't quite ready to strike out on her own just yet.
"Perfect! I love Dominique but it's safer for her to be out of this game now. And I don't think I want to go solo, I'm sure she'll be thrilled to find out we'll be working together!"
After all, it had been Dominique who had made the suggestion. Finally, their shots of whiskey arrived and she thanked the waitress before holding it up in a cheers towards Austin.
@Austin Blake
---
Permissions in this forum:

You cannot reply to topics in this forum