current time
Apr. 2021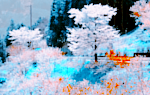 staff
Admin Xaria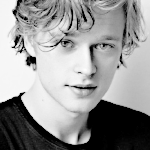 Admin Violet
Who is online?
In total there are
4
users online :: 0 Registered, 0 Hidden and 4 Guests :: 2 Bots
None
Most users ever online was
139
on Wed Jul 03, 2019 9:12 am
Credits
Skin & graphics made by Xaria. The Harry Potter franchise belongs to J.K. Rowling. All original characters belong to the respective user that made them along with their posts. No copyright infringement intended.
Mackenzie stood at the edge of the pool in her new emerald green bikini. She slid into the waters and grinned as the warmth enveloped her. It always felt so amazing in the pool room. Now if only she had someone to entertain her.
Louis didn't usually go to the pool, but he was feeling as though he needed to get refreshed after being intimate with Cherry. He had asked if she wanted to join, but they both had a lot of work to be getting on with. A quick dip, and then he would join her again.
Entering the pool in his shorts, he smiled as he saw a familiar face.
"Hello Mackenzie,"
He said brightly, lowering himself into the pool.
"It's strange not seeing you in the common room now."
He chuckled a little.
@Mackenzie Riddle
Mackenzie looked up and smiled when she saw LouLouis. Something she didnt do alot lately unless she was making someone cry, "Hey there, Louis. Yeah it's kind of weird. Slytherin is great though. Carina and my sister have been welcoming. I do miss you though." 
@Louis Weasley
"It's good that you're with them now,"
He said, kicking out on the side of the pool.
Louis hadn't seen these supposed
changes
in Mackenzie that others were whispering about. To him, she was just the same as she had always been. They had always been good friends, he thought.
"I miss you being there too,"
He said brightly, beaming.
"But if it's what the hat has decided, I think it's all for the best. You suit the Slytherin colours."
@Mackenzie Riddle
Mackenzie smiled and let her body float to the top of the water as she rested her head on the water, "You think so? I always did look good in green. But yellow is definidefinitely your color." She swam over to him and smiled, "Maybe we could do something this weekend?" 
@Louis Weasley
He chuckled. He felt as though Cherry suited the blue of her house colours as well.
When she swam over to him, Louis smiled.
"Did you need help with some of your school work?"
He asked pleasantly.
@Mackenzie Riddle
"Nope. I'm all caught up. But I figured we could hang out. Like we used to. Maybe grab lunch and a butterbeer? Or check out the new merchandise at Zonkos?" She figured it would be fun for them to do something just them. They hadn't in so long. 
@Louis Weasley
"Sounds nice, but I'm going to be spending this month's Hogsmeade weekend with Cherry - seeing as it's around Valentine's day. Maybe we could hang out somewhere around the castle sometime."
He smiled. The majority of Hogsmeade trips he took were spent with Cherry.
"My schedule is quite busy now that we're approaching the end of term,"
He told her,
"With my head boy duties and work load, it's difficult to find spare time nowadays."
But, apparently, that didn't make him sad at all. He was working towards something, after all.
@Mackenzie Riddle
Mackenzie frowned but nodded. She wouldnt let him see she was upset, "oh. Ok I understand. Yeah maybe I'll see you around." She rubbed her arm under the water and messed around with her charm bracelet, "I bet it gets busy. You still going for that Internship with St Mungos?" 
@Louis Weasley
"That's right. It's been quite a lot of work. Cherry has been helping me build up my weaker subjects, so that hopefully I have enough to go to the University. That will boost my abilities even more, that I'm able to start the internship."
He looked at her.
"Have you thought about what you want to do?"
He asked kindly.
@Mackenzie Riddle
"That's good. You need all the credits you can get. when he asked what she wwanted to do, she shrugged, "I'm not sure. Maybe go to University. Or find an internship of my own." She knew exactly what she was doing after graduation. But she couldnt ttell Louis what it was. 
@Louis Weasley
Since he had some free time, Killian decided he was going to take a quick dip in the pool. He usually avoided the pool since he figured it'd be busy. To his luck, there were only two people inside. He waved at the two of them and got in.
"Hi,"
Killian greeted softly as he got in slowly to let his body adjust to the temperature.
@Mackenzie Riddle
@Louis Weasley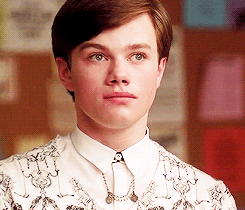 "Maybe I'll see you there, then,"
He said brightly, beaming.
Louis gave a small wave to Killian as he entered the water.
"Hello, Killian.""I'm going to miss being here,"
He said suddenly, and hadn't fully realised that he said it. Although Louis was rarely sad about things and always saw the positive side to life, he
did
sound quite sad.
@Mackenzie Riddle
@Killian Phiera
"Are you getting those seventh year blues?"
Killian asked Louis after hearing his comment. Usually, seventh years tend to slack off more since they were about to graduate.
@Louis Weasley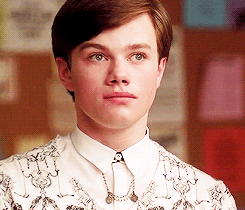 Mackenzie looked over when Kililian entered the pool and nodded at him in greeting. She recognized him from her years as a Hufflepuff. She put a tiny pout on her lips and looked at Killian, "I promise were gonna miss you too. Honestly, you were one of the one people that mmade this place tolerable. You're Louis Weasley. Everyone loves you here." She said placing a hand on his shoulder, "Its not gonna be the same without you." 
@Killian Phiera
@Louis Weasley
Louis beamed at what Mackenzie had said. It was incredibly flattering. He wasn't sure that he'd ever heard someone say that about him before.
"Thank you, Mackenzie. I'll write to you when I'm at University."
He assured her, with a smile.
He looked at Killian.
"I suppose my sisters felt similarly too. I'm not too sure, really."
@Mackenzie Riddle
@Killian Phiera
A part of Killian found Mackenzie's comment a bit over the top. It wasn't as if Louis was dying or anything.
"I guess you could always ask them. They graduated not too long ago..."
@Louis Weasley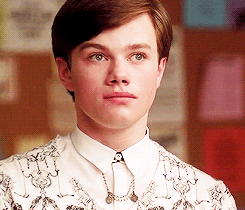 "You better write. Or I'll be sending an howler to you, mister." She shrugged when he mentioned his sisters, "luckily I dont have to deal with that for a while." Being a fifth year, she wasnt close to graduating. "So Louis, is it true about your sister and professor Morais?" She had heard rumors about Domonique Weasley getting pregnant by their professor and she was curious. 
@Louis weasley
@Killian Phiera
---
Permissions in this forum:

You cannot reply to topics in this forum