current time
Apr. 2021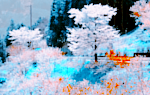 staff
Admin Xaria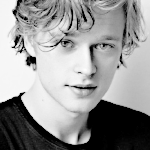 Admin Violet
Who is online?
In total there are
7
users online :: 0 Registered, 0 Hidden and 7 Guests :: 2 Bots
None
Most users ever online was
139
on Wed Jul 03, 2019 9:12 am
Credits
Skin & graphics made by Xaria. The Harry Potter franchise belongs to J.K. Rowling. All original characters belong to the respective user that made them along with their posts. No copyright infringement intended.
Amara was feeling a little disappointed in the experience she was having here at the festival this year. She had been particularly excited to spend most of her time hanging out in the jacuzzi and showing off her bikini... But the jacuzzi had been full of adults and she had to be on her best behavior. How dull could you be? Then there was the fact that even someone like Faye Phiera was getting more attention there than she was. Had the world gone completely mad? Amara was beginning to think that she was in some alternate universe or something where nothing really made sense. It was annoying. So, she had left the jacuzzi and decided that she would find somewhere else that her presence would be appreciated. That couldn't be too hard. Who wouldn't want to spend time with her? No one, that's who.
She took a quick drink from the flask she had hidden in her bag, needing just a little drink before she went out and faced the world. The whiskey burnt as she swallowed, but it was a good burn and she felt more optimistic, less annoyed just from that one small thing. Then she began walking around the festival, looking for a friend or two to hang out with. Maybe someone to sneak off with and have a smoke or drink with later, who knows?
@Roxanne Weasley
Roxanne needed to escape the Weasley clan for a bit. She loved her entire family, but she could not deal with the politics for much longer. So she had stole a six pack of Ale from her grandfather who she knew would probably end up killing her for it. She went walking through the crowd with hopes of trying to find an area that would be so much more welcoming place. Then she spotted Amara and a huge smile came on her face and she walked over, and chuckled.
"Hey sexy girl."
@Amara Jordan

Amara had almost gotten to the point where she doubted that she would find any fun when she spotted none other than Roxanne Weasley. A big smile came to her face. The two of them had been best friends since before Amara could even remember and she knew that if she was hanging out with Roxy that she was going to have a good time. Amara laughed at her greeting.
"Looking good yourself, Rox. I was getting ready to come hunt you down!"
After all, Roxy was a Weasley. Chances were someone in the Weasley tent would have known where she was.
"I'm bored."
She informed her friend without much preamble. Amara hated to be bored. She always wanted there to be something going on and if there wasn't anything then she was prone to making trouble so that there was something.
@Roxanne Weasley
Roxanne went over to Amara and leaned back giving a nod.
"I'm fucking bored too. Like what the fuck is wrong with people? My family is too much into relationships."
she said shaking her head as she thought about them. Turning to Amara,
"Also you looking more sexy darling."
as she looked in front.
"Want to go get drunk or steal shit? Maybe do some New Years graffiti?"
she asked.
@Amara Jordan

Amara wrapped one of her curls around her finger, something she tended to do when she was bored. Then she released it to let it bounce back into place.
"Ugh, sounds like a drag."
Amara said, rolling her eyes as she mentioned her family being all about relationships. Everyone had already heard about the big fight that had happened in their tent. Gossip traveled quick around there.
"Now you're speaking my language! I'm always down for some drinking and fun!"
She said, practically buzzing with excitement now.
"I'm sure we can find some alcohol somewhere around here... My little flask just isn't going to cut it."
She said, showing the flask as if to prove it wouldn't be enough.
@Roxanne Weasley
Roxanne always spoke Amara language and it was safe to say that they were influences,
"Honey didn't I teach you your language?"
asked Roxanne with a grin. She had a plan,
"I have a plan, so let's go."
she said as had began walking.
"Let's go Jordan."
@Amara Jordan

Amara grinned at Roxy.
"Alright, maybe you taught me a little."
She said with a laugh. Roxy was one year older, after all. So, it made sense that she did learn things earlier than Amara but Amara hadn't been far behind. Her face lit up even more when Roxy said she had a plan.
"Perfect!"
She said, if Roxy had a plan then she knew that she was finally going to be able to have some fun at this festival!
"I'm coming, Weasley, I'm coming!"
She said as she hurried after Roxy.
"What do you have in mind?"
@Roxanne Weasley
Roxanne wasn't one to take credit, but she truly believed she taught Amara everything she needed to know.
"No I taught you everything
." she laughed. She was always a bit of a fuck up, and Roxanne didn't give two flying shits what people thought. Once they got down the hill,
"We are going to try to sneak into that tent."
she said pointing,
"It's the Kahale tent, and they got some good ass drinks.
"
@Amara Jordan

Amara smirked at her friend.
"I don't know, I think I learned a few tricks on my own."
She teased, really, she probably had. It wasn't like she and Roxy were the same person or anything by any means. She walked down the hill with Roxy and once they were outside the tent, she listened to what her friend had to say. A grin came to her lips and she nodded, leaning her ear against the tent for a few moments. She didn't hear anyone moving around inside.
"Either they're using some silencing charms or nobody's home."
She informed Roxy, excited about the drinks that they apparently had inside.
@Roxanne Weasley
---
Permissions in this forum:

You cannot reply to topics in this forum