current time
Feb. 2021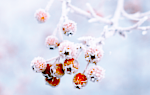 staff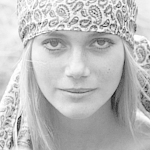 Admin Xaria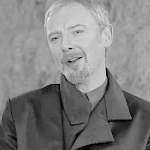 Admin Violet
Who is online?
In total there are
6
users online :: 0 Registered, 0 Hidden and 6 Guests
None
Most users ever online was
139
on Wed Jul 03, 2019 9:12 am
Credits
Skin & graphics made by Xaria. The Harry Potter franchise belongs to J.K. Rowling. All original characters belong to the respective user that made them along with their posts. No copyright infringement intended.
Summer always hated the wintertime... That seemed a little obvious given that her name was literally Summer, but what could you expect when she spent the majority of her time outside if she was able to do so? She loved being outdoors and being able to feel the sun on her skin, to feel the wind in her hair. She had grown up on a farm, so being outdoors was just something that she had grown accustomed to. So on a dreary and cold day such as today, she always found herself feeling a little down in the dumps. It wasn't something that she liked to admit, it wasn't like she was the type to complain about trivial things. She was actually generally a pretty happy-go-lucky sort of girl. Maybe it was just boredom? She didn't know but she did know that she needed a little change of scenery, she could only hang out by the fire in the Ravenclaw common room for so long.
She wasn't sure where she was going as she had thrown the book she had been reading into her bag and left the common room. She was more or less just letting her feet take her wherever they would. Much to her surprise, she ended up in the astronomy tower after a while of just walking around. The astronomy tower was a place that she did enjoy sitting when there wasn't classes going on... She could see outside as if she were really out there without the biting cold wind reaching her. It seemed like as good a place as any to sit and read for a while. What else could she do, after all? So, she sat in one of the window seats and took out her book. Maybe someone else would come along that she could talk to or something.
@Marco Valenti
Marco liked to spend time alone whenever he was given the chance. It was a good way for him to sit back and revolute himself for a time. Sure he was trying to forget the time he beat someone up after being under the influence as no one can forget that. He was not a violent person, and when your worst part came out of you it had a habit of never leaving you.
To forget this, Marco did things to distract himself.
The regret wasn't going away, but it was a new year, and Marco wanted to take advantage of that. He went up to the Astronomy to see if he could be alone. One of the most beautiful places at Hogwarts, Marco liked to spend time there even if it wasn't his best class. He did decent enough, and he had a bit of an idea on how constellations and stars worked, they weren't that hard.
He walked up to see that another girl in his year was there, and he immediately felt pretty down. The boy wanted to be alone, but he supposed he could willing to make something work. So he walked over to the girl and he asked,
"Mind if I join you?"
hoping she'd let him join.
@Summer Callahan
Summer pulled her feet up under her, resting the book on her knees as she leaned back a bit in the window seat. The glass of the window was cool on her side, but it was much more bearable than the freezing wind outside. She didn't mind the bit of a chill. This was where she was sitting when she heard footsteps that signified that someone else was about to join her. She found herself hoping that it wasn't one of the Slytherins who would try to make her miserable just because of the blood that ran through her veins. It wasn't her fault that she had been born into a muggle family. She had just as much magic as anyone else here. But they never let her forget that they thought she was below them. She doubted that they ever would.
She turned her head as the person popped up to the top of the stairs and she instead noticed a hufflepuff boy from her own year. She smiled a bit as he walked over to her. Of course, she had heard about him and the fight he had gotten into on Halloween, everyone had heard everything about that night. But she also knew that everyone was doing crazy things that they wouldn't normally do that night. So, she didn't worry about it. Though, her smile was just a bit shy.
"No, I don't mind."
She said softly as she closed the book that she had opened on her lap. He looked pretty sad and her smile turned into more of a frown.
"Are you alright? You seem... sad?"
Summer was a shy type of girl, so this was a lot for her to say to someone she didn't know really well. But she hated to see people upset.
@Marco Valenti
---
Permissions in this forum:

You cannot reply to topics in this forum