current time
Feb. 2021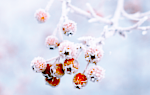 staff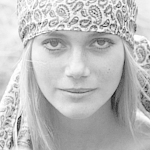 Admin Xaria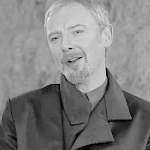 Admin Violet
Credits
Skin & graphics made by Xaria. The Harry Potter franchise belongs to J.K. Rowling. All original characters belong to the respective user that made them along with their posts. No copyright infringement intended.
Midnight had already come and gone, and Fred thought the fireworks show had gone swimmingly. After packing up though, he felt a little bit behind on the drunkenness scale. There were lots of people his age and older, staggering about arm-and-arm and drinking merrily: if he didn't start soon, he would be too tired to start drinking.
Not being drunk on new years, to him, was a sin.
So he got to one of the bars on site and took a seat.
"Just slide us over two pints at a time, mate!"
He said, eager to begin.
@Adam Flint

Adam was going to admit he wasn't really a drinker unless he was with Fred. He grew up around a man who drank constantly and he didn't want to end up like that. So he kept it to his friends, and right now all he could really about Claudia, and what she was doing now. A letter or a message would have felt so good right now, but he didn't want to ruin her night.
This was New Year Eves after all, it should be spent with friends.
Sure the midnight kiss, but Adam was never into that. He just wanted to watch the fireworks, and tonight that had been what he was doing until Fred called him over to drink. Sitting at the bar with his best friend he was watching him and he asked.
"Are you sure we want to drink all this?"
even if this was Fred, and the two he liked to believe were really good drunks together.
@Fred Weasley II

"Ey mate!"
He slapped his friend on the shoulder.
Are you sure you want to drink all this?
Fred put up a finger for him to hold that thought. Taking the first pint, he chugged it back on one go, then moved onto the next. When that was finished, he belched loudly.
"Yep. Sure."
Laughing, he ordered another round for them.
"So, what ya been up to tonight then, pretty boy? Scorin' any birds?"
He chuckled, wiping the foam from above his mouth.
@Adam Flint

---
Permissions in this forum:

You cannot reply to topics in this forum