current time
Feb. 2021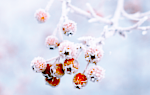 staff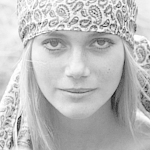 Admin Xaria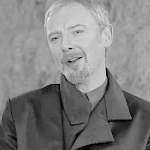 Admin Violet
Who is online?
In total there are
5
users online :: 0 Registered, 0 Hidden and 5 Guests
None
Most users ever online was
139
on Wed Jul 03, 2019 9:12 am
Credits
Skin & graphics made by Xaria. The Harry Potter franchise belongs to J.K. Rowling. All original characters belong to the respective user that made them along with their posts. No copyright infringement intended.
It had been years since Claudia had actually seen Adam in person. They had met when she had been on a trip with her late father here in the UK when she had been only thirteen or so. But they had struck up an instant friendship and had begun sending each other owls regularly. She had talked to Adam about anything and everything in those owls, he had probably become one of her closest friends despite the fact that they had always been so far apart. There hadn't been an opportunity for her to meet back up with him after that first meeting, though. Not until now.
Even after she had officially moved to the UK about a year ago, she had been in and out of town, working as a bounty hunter with Dominique and learning the ropes from the other woman. Of course, that had been put on hold for now too, Dominique recently having announced her pregnancy. So, Claudia was between jobs until she had a chance to meet with Dom's mentor sometime soon to see if he would take her on as a partner. But that left her with plenty of time and she decided that it was a good time to finally have a real meeting with the guy who was probably one of her best friends.
She had sent him an owl, asking if he wanted to meet her for dinner at the Leaky Cauldron that night and to be honest, she was a bit nervous about it as the time got closer. What if they met and found out that they no longer got along or something? That would be devastating to Claudia. She had already lost so many people in the last year. But she pushed through her nerves and dressed nicely enough, never being the girly type who would wear a dress or something but it wasn't like this was a date or anything... Right?
She was a few minutes early as she sat at a booth and waited for Adam to arrive. Would she even recognize him? Would he recognize her?
@Adam Flint
Adam hadn't gotten much sleep in days due to how excited he was to finally see Claudia again. It had been a good seven or eight years since their first meeting. In those years Adam told everything to Claudia and told her the personal story of his mother. He loved her and wanted to be nothing more a shoulder to cry on for his best friend who wasn't Fred Weasley. The male had to admit despite it not being a date, he was still nervous as all sort of hells, it felt like one.
Or one of those online dating things that people did.
He dressed in his best clothes and had gotten approval from his step-mother who told him that he would make that girl proud and he wanted too. Friends meant the world to him and Adam would do anything for those friends, because he cared so much about them. it didn't take long for him to apparate to Diagon Alley and when he got there, getting over the stomach turns, he started.
Despite all the kids being away at school, the shopping area was busy. He was even more nervous once he was standing outside of The Leaky Cauldron. He really hoped Claudia wouldn't ghost him, but that just wasn't her unless her messages were deceiving. After taking some deep breaths, he entered the pub, and he could immediately point her out. Once his eyes were set on here, Adam walked over, and he had called out from behind her.
"Hey Claudia."
god this was freaky.
@Claudia Morais
To say that Claudia was nervous about meeting up with Adam was an understatement. Sure, he had become one of her best friends in the time that they had been writing letters to each other, but they had been little more than children when they had actually met each other. And that had only been once. Other than that they had solely interacted through the owls that they sent back and forth. She was just as excited as she was nervous, though. Because someone who you didn't have anything in common with wouldn't waste their time sending owls for seven or eight years. That would be silly.
As she sat at the booth where she could see the door, she fidgeted a bit. What if he didn't even show up? She had made sure that she was on time getting to the Leaky Cauldron so that she wouldn't make him believe she wasn't coming but what if he was the one who didn't show up? Her fingers traced the lines in the wood of the table, anything to keep her even a little busy as she waited.
It was probably only a couple of minutes that she sat there waiting but they seemed like an eternity. Every time the door opened and the little bell over the door jingled, she would look to see who it was that had come inside. At least until the waitress had approached her to ask if she would like to order a drink while she waited. She ordered a butterbeer as she waited. Then she heard someone speak her name from behind and she turned her head to see Adam standing there.
He had definitely grown up but it was very clearly him. She was sure he would probably think the same of her. She was no longer the same little gangly kid she had been when they had first met. She stood from her seat then and hurried to hug him.
"Adam!"
She called out as she practically flung herself into his arms.
"I can't believe I finally get to see you again!"
It was a little surreal. Though, she knew that now that she technically lived in the area that they would probably be able to meet up more often when she wasn't away for work.
@Adam Flint
---
Permissions in this forum:

You cannot reply to topics in this forum