current time
Apr. 2021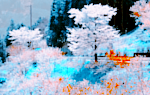 staff
Admin Xaria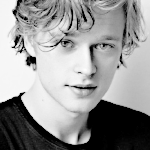 Admin Violet
Who is online?
In total there are
5
users online :: 0 Registered, 0 Hidden and 5 Guests
None
Most users ever online was
139
on Wed Jul 03, 2019 9:12 am
Credits
Skin & graphics made by Xaria. The Harry Potter franchise belongs to J.K. Rowling. All original characters belong to the respective user that made them along with their posts. No copyright infringement intended.
It had been years since Claudia had actually seen Adam in person. They had met when she had been on a trip with her late father here in the UK when she had been only thirteen or so. But they had struck up an instant friendship and had begun sending each other owls regularly. She had talked to Adam about anything and everything in those owls, he had probably become one of her closest friends despite the fact that they had always been so far apart. There hadn't been an opportunity for her to meet back up with him after that first meeting, though. Not until now.
Even after she had officially moved to the UK about a year ago, she had been in and out of town, working as a bounty hunter with Dominique and learning the ropes from the other woman. Of course, that had been put on hold for now too, Dominique recently having announced her pregnancy. So, Claudia was between jobs until she had a chance to meet with Dom's mentor sometime soon to see if he would take her on as a partner. But that left her with plenty of time and she decided that it was a good time to finally have a real meeting with the guy who was probably one of her best friends.
She had sent him an owl, asking if he wanted to meet her for dinner at the Leaky Cauldron that night and to be honest, she was a bit nervous about it as the time got closer. What if they met and found out that they no longer got along or something? That would be devastating to Claudia. She had already lost so many people in the last year. But she pushed through her nerves and dressed nicely enough, never being the girly type who would wear a dress or something but it wasn't like this was a date or anything... Right?
She was a few minutes early as she sat at a booth and waited for Adam to arrive. Would she even recognize him? Would he recognize her?
@Adam Flint
Adam hadn't gotten much sleep in days due to how excited he was to finally see Claudia again. It had been a good seven or eight years since their first meeting. In those years Adam told everything to Claudia and told her the personal story of his mother. He loved her and wanted to be nothing more a shoulder to cry on for his best friend who wasn't Fred Weasley. The male had to admit despite it not being a date, he was still nervous as all sort of hells, it felt like one.
Or one of those online dating things that people did.
He dressed in his best clothes and had gotten approval from his step-mother who told him that he would make that girl proud and he wanted too. Friends meant the world to him and Adam would do anything for those friends, because he cared so much about them. it didn't take long for him to apparate to Diagon Alley and when he got there, getting over the stomach turns, he started.
Despite all the kids being away at school, the shopping area was busy. He was even more nervous once he was standing outside of The Leaky Cauldron. He really hoped Claudia wouldn't ghost him, but that just wasn't her unless her messages were deceiving. After taking some deep breaths, he entered the pub, and he could immediately point her out. Once his eyes were set on here, Adam walked over, and he had called out from behind her.
"Hey Claudia."
god this was freaky.
@Claudia Morais
To say that Claudia was nervous about meeting up with Adam was an understatement. Sure, he had become one of her best friends in the time that they had been writing letters to each other, but they had been little more than children when they had actually met each other. And that had only been once. Other than that they had solely interacted through the owls that they sent back and forth. She was just as excited as she was nervous, though. Because someone who you didn't have anything in common with wouldn't waste their time sending owls for seven or eight years. That would be silly.
As she sat at the booth where she could see the door, she fidgeted a bit. What if he didn't even show up? She had made sure that she was on time getting to the Leaky Cauldron so that she wouldn't make him believe she wasn't coming but what if he was the one who didn't show up? Her fingers traced the lines in the wood of the table, anything to keep her even a little busy as she waited.
It was probably only a couple of minutes that she sat there waiting but they seemed like an eternity. Every time the door opened and the little bell over the door jingled, she would look to see who it was that had come inside. At least until the waitress had approached her to ask if she would like to order a drink while she waited. She ordered a butterbeer as she waited. Then she heard someone speak her name from behind and she turned her head to see Adam standing there.
He had definitely grown up but it was very clearly him. She was sure he would probably think the same of her. She was no longer the same little gangly kid she had been when they had first met. She stood from her seat then and hurried to hug him.
"Adam!"
She called out as she practically flung herself into his arms.
"I can't believe I finally get to see you again!"
It was a little surreal. Though, she knew that now that she technically lived in the area that they would probably be able to meet up more often when she wasn't away for work.
@Adam Flint
Okay she was really beautiful was the first thought that popped into his mind. He knew she'd be beautiful as she always to him. Right now though she was making aces and he tried to not blush, despite feeling it grow on his face as he looked around hoping she didn't notice. Did not want to make it too obvious after all was his first thought in his mind right now.
"Yeah it really is."
He didn't want to let anything pop out of him.
Claudia was beautiful and he had hoped he could make this the best for her. He also was pretty sure that she had a boyfriend as someone as beautiful as her had to have something. Adam sighs and he looks around and he asks.
"Shall we go find a seat? I am paying for all this by the way."
he warned her. That is what gentleman did right now.
@Claudia Morais
Claudia had to admit that Adam had definitely grown up quite well, he was an attractive man. Even though she knew that she shouldn't be thinking along those lines. They were just friends. And she had a boyfriend back home. Or at least, she thought that she still did. But it had been months since he had actually returned one of her owls. She was almost ready to give up but she wasn't wanting to think about any of that tonight. She wanted to spend time with an old friend that she hadn't seen in years. That was what she wanted to focus on tonight.
She smiled when he asked if they should find a seat and nodded.
"Yeah, we probably should."
She said with a bit of a laugh.
"And I guess I can let that slide this time."
Claudia wasn't normally one to let someone pay for her, she was always one who made her own way in things. But she didn't want to start their evening out with an argument of any sort.
She spotted an empty table and grabbed his hand as she headed over towards it.
"This should work, right?"
The table was in a corner, so they weren't in the center of everything and she thought it would be nice so they wouldn't have as much going on around them. She was looking forward to just truly getting to know him in person.
@Adam Flint
Adam wanted to make this night the best and maybe he was aiming for too much. He couldn't stop thinking about Claudia as he gave a chuckle hiding his blushes.
"I will let you pay, but I am a gentleman as a beautiful girl deserves to be paid for."
he said trying to not sound weird.
"I am sorry if that came out as me trying to like buy you for sex or something. I am not."
he said trying to not ruin the mood.
He probably did as he followed Claudia to the table. It was perfect and he put his hand out.
"Ladies sit first and it's definitely welcoming here tonight, wouldn't you agree?"
he asked. The man looked around the place and thought of all his childhood memories.
"I've had so many memories in this place, you know."
he said with a huge chuckle, it was where he had so many meetings before shopping.
@Claudia Morais
Claudia could tell that Adam was a little nervous. He kept blushing, which she thought was adorable. And she couldn't help but laugh when he said he didn't want it to sound like he was trying to buy sex from her or something.
"I didn't think it sounded like that at all. You're just trying to be a gentleman."
And she didn't really mind. It was why she hadn't pushed the issue.
"It isn't a big deal. I just didn't want you to think that every time we hung out that you had to pay or something."
She tried to explain herself. Money had never been something she had been entirely worried about. It wasn't that she had really ever had a lot of it but just that she wasn't very materialistic.
She smiled and took her seat when he gestured for her to do so. He was definitely quite the gentleman. It was endearing.
"It is really nice here."
She said as he took his seat.
"I feel like I know this place from all of the stories you told me in your Owls."
In honesty, she felt like she had told him more than she had almost anyone else. And she had loved hearing his stories of things he got into just like she had loved writing to him about her shenanigans.
@Adam Flint
Adam didn't want to drive her away and he nodded
, "I know I just feel bad."
he sighed. He was definitely a feminist, but he wanted to make Claudia feel loved. Sure he knew she had a boyfriend or maybe she still did and she told him the stories of them. He just wanted her to know, and he nodded.
"I will let you pay next time, maybe we can take turns."
he asked kindly.
He could live with that.
Taking a seat after Claudia he gave her a huge nod,
"Yeah I was hoping you'd one day be able to visualize the entire thing even if it just moments with my dad."
he sighed as he thought about his mother, "I think my mum only came to one or two Diagon Alley trips." he said with a sigh. He told Claudia the entire story, and it was something that he was trying to adjust too.
"How's Javiar and Adrien doing?"
he asked as he had waited for the waiter to come over to give them food.
@Claudia Morais
Claudia smiled at Adam, she wasn't going anywhere. He was someone that she considered to be one of her closest friends. And she needed people like him in her life. Especially since she had some big decisions to make in her life. She was tired of just hanging around waiting to be acknowledged. It was still a difficult situation for her, though. She had been dating the same guy since like fifth year. She hadn't been single since then. But like Dominique had told her numerous times, she couldn't just sit around waiting for him to remember her.
"It's a plan!"
It sounded like a good idea to her.
"I always loved hearing about all the fun you had here."
She said with a smile. He always spoke fondly of his father, just as Clauda always spoke fondly of the adventures she would go on with her father as a kid. She reached out to take his hand reassuringly when he mentioned his mother, she knew how hard the situation with her was on him. Then he asked about her older brothers and Claudia shook her head with a sigh.
"Have I got a lot to tell you about those two!"
She said, getting ready to launch into the whole story.
"Well, Javier's girlfriend moved in with us not too long ago. You might know her, Dominique Weasley. She was my mentor for work for a while but now she's having Javi's kid so she isn't hunting anymore. And Javi apparently got some other woman pregnant before we moved here, she should be having the kid any time now. And Adrien isn't talking to Javier because he thinks that Javier was hiding Dom's pregnancy from him because he heard about it through the rumor mill before Javier told him."
She blurted it all out.
@Adam Flint
It was definitely something that was growing inside him as she told him how much she loved hearing about their stories. He did love her to so many pieces, and he knew it was him just in love with her for years. They probably would never end up together.
"And I always loved telling you, and let me ask you is Brazil stories just as good?"
he asked as he thought about her life. It had to be just as good as Brazil was a beautiful country that he hoped to one day visit. As Claudia spoke about her brothers and the chaos, he definitely had raised his eyebrow.
"That is definitely a soap opera, and you mean like Dominique who is nineteen is having a kid?"
he asked as it was young. Like he couldn't even imagine kids at this age.
"What's his plan? Like you don't knock up two girls? How do you feel about all of it?"
he asked as he really hoped it would end up being a good outcome and still shocked Dom was pregnant,
"I still talk to Vic you know?"
he stated.
She was one of his favorites, and he asked about Adrien,
"I feel like Adrien does have a point, but he still your brother. Like sure my brother is irresponsible, but I could never go days without talking to him."
he sighed it just wasn't natural. They were blood.
@Claudia Morais
There were so many stories that she could remember about the stories Adam had told her about in his owls. It never really occurred to her that she hadn't told him as many stories about Brazil! She had always loved to travel with her father, so she usually wrote to him about the other places that they went and the things that her father was studying in all of those different places more so than she did of the things that happened back home. She had just always thought the trips she had gone on were so much more exciting.
"I guess I never really thought about that since it was just home to me, but yeah, I had a lot of fun back in Brazil too. I just always thought you would like to hear about the places we traveled instead!"
She said with a laugh.
She nodded when he mentioned Dominique's age.
"Yeah, I know it's pretty young but I think he's really serious about her. They've been dating since soon after we moved here."
She explained then shrugged a bit.
"I know that the other woman was just a one night stand before we moved here, right after mom and dad died. From what he said, she wasn't even going to tell him until he ran into her after we moved. They're having a boy, though. He should be being born soon. Dom moved in with us."
Of course, Claudia only lived there part-time when she wasn't traveling for work.
"She wasn't happy when Dominique and Javier announced the pregnancy. She yelled at Dom and that's how it got out to half the fairgrounds on New Years."
Claudia explained.
"I'm really surprised Adrien is holding a grudge for so long. Javier planned a whole dinner to tell the whole family right after the festival was over but by then the news had already gotten around."
She sighed. It really upset her that her family wasn't getting along, even if she tried not to show it. They had all always been so close before.
@Adam Flint
---
Permissions in this forum:

You cannot reply to topics in this forum