current time
Apr. 2021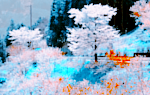 staff
Admin Xaria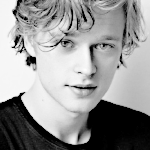 Admin Violet
Who is online?
In total there are
4
users online :: 0 Registered, 0 Hidden and 4 Guests
None
Most users ever online was
139
on Wed Jul 03, 2019 9:12 am
Credits
Skin & graphics made by Xaria. The Harry Potter franchise belongs to J.K. Rowling. All original characters belong to the respective user that made them along with their posts. No copyright infringement intended.
Page 2 of 2 •
1, 2
First topic message reminder :
Deimos thought he may as well stay at his old man's tent during the festival. Big events like this could rake in a few galleons, despite there being a lot of Ministry officials around, and he was determined to shift a lot of gear.
Of course, their Dad was no where to be seen. There were a few of his women hanging around inside of the tent, all doing what they were supposed to be doing, but some of it was giving him a headache. There were a lot of new infants around: a lot of screaming and wailing from different rooms and sections of their house-sized tent. So, Deimos knew he had to sample some of his wares. Get him through all the bullshit.
He'd taken a few hits of the stuff, and had wavered his way into the main living area. There was a fish tank there, for some reason. He put his eyes right up to the glass and stared inside. The fish were leaving this little sparkles and coloured flags in wake of their swimming. He also thought that they were staring back at him though, and plotting his demise.
Occasionally he laughed shortly, and other times he muttered under his breath.
"Fish..."
He murmured, laughing.
@Hades Lestrange
@Discordia Lestrange
@Athena Lestrange
---
If anyone else had leaned in and kissed her cheek in such a way, she probably would have threatened them with bodily harm, but she knew Matilda and her ways. The girl passed out affection like it was candy and this was just part of her that one had to accept. So, she allowed it. She then realized that Matilda probably didn't know Hades, or at the very least that she probably wouldn't remember him.
"This is my brother, Hades. Hades, Matilda Riddle."
She answered.
"Do you want some pie?"
She asked before taking another bite of her own. Because introductions and things weren't really all that exciting. And the thing going on with Discordia had completely lost her interest at that point.
@Hades Lestrange
@Matilda Riddle
Elysia finally got up from Discordia and cast a spell to clean up her crucifix. The insane blonde could get cleaned up on her own; she just wanted to try and flirt with the hot chick that entered the tent.
She walked over to Matilda and Athena as she shoved her crucifix back in her pants.
"What kind of pie is there? I could use something to eat after stabbing the shit out of a chick's arms..."
@Athena Lestrange
@Matilda Riddle

Hades continued to eat his pie as he watched those around him. "Well if you want pie then come get some Thena, you act like you don't know what you're doing" Hades teased her.
@Athena Lestrange
Athena stuck her tongue out at Hades when he teased her.
"Pay attention, big brother. You're a little behind the times."
She said, gesturing to the pie she had already gotten. Then she looked to the girl who had just finished stabbing the heck out of Discordia.
"There's pumpkin, apple, maybe banana cream?"
she said, looking over the assortment of pies on the table.
"Oh, and cherry."
She said, realizing she had forgotten one.
@Hades Lestrange
@Elysia Mort

Athena shrugged her thin shoulders.
"Not a clue. I didn't make it."
She said without much thought before taking a bit of her own pie once again, moving to the side a bit so this strange girl could get to the pie if she so wished.
@Elysia Mort
Hades rolled his eyes at his little sister. "Pie is pie Thena, just eat it and be quiet and as for you, when it comes to the crust who gives a shit, just put it in your mouth, chew and swallow" he shrugged, people acted like it was difficult.
@Athena Lestrange
Page 2 of 2 •
1, 2
---
Permissions in this forum:

You cannot reply to topics in this forum