current time
Apr. 2021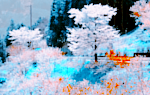 staff
Admin Xaria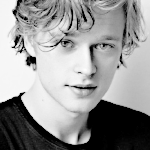 Admin Violet
Who is online?
In total there are
5
users online :: 0 Registered, 0 Hidden and 5 Guests :: 2 Bots
None
Most users ever online was
139
on Wed Jul 03, 2019 9:12 am
Credits
Skin & graphics made by Xaria. The Harry Potter franchise belongs to J.K. Rowling. All original characters belong to the respective user that made them along with their posts. No copyright infringement intended.
Page 1 of 2 • 1, 2
Deimos thought he may as well stay at his old man's tent during the festival. Big events like this could rake in a few galleons, despite there being a lot of Ministry officials around, and he was determined to shift a lot of gear.
Of course, their Dad was no where to be seen. There were a few of his women hanging around inside of the tent, all doing what they were supposed to be doing, but some of it was giving him a headache. There were a lot of new infants around: a lot of screaming and wailing from different rooms and sections of their house-sized tent. So, Deimos knew he had to sample some of his wares. Get him through all the bullshit.
He'd taken a few hits of the stuff, and had wavered his way into the main living area. There was a fish tank there, for some reason. He put his eyes right up to the glass and stared inside. The fish were leaving this little sparkles and coloured flags in wake of their swimming. He also thought that they were staring back at him though, and plotting his demise.
Occasionally he laughed shortly, and other times he muttered under his breath.
"Fish..."
He murmured, laughing.
@Hades Lestrange
@Discordia Lestrange
@Athena Lestrange
Discordia had made a tool with some of her older brothers' discarded needles; she was
very
resourceful with what she could find digging through one of the bins in the tent. She exited her room after plugging her ears to avoid all the wails of the children that plagued the environment. Too loud.
Noticing Deimos stare at the fish tank, Discordia decided she was going to put her dear piranha, Cuddles, into the tank.
"Here you go, Cuddles. Some friends."
She turned to Deimos and pulled out her makeshift tool made from needles and started aiming it toward his eye.
"This won't hurt."
@Deimos Lestrange

This new fish entered the scene. He thought one of the others had miraculously given birth.
"Fuck..."
That was messed up. It had teeth as well. Was it a shark? He was pretty sure it was a shark. As his eyes were so close to the tank and he was holding his breath, Deimos was convinced that he was under the water alongside it. Maybe he was a fish as well.
Then a fish hook went right near his eye.
"SHIT!"
He fell backwards, scrambling around the rug and gasping for breath. His sister was over him with her eyes glinting, preparing to stab him with her spear.
"I'm not a fish! I'm not a fish! Fuck off!"
@Discordia Lestrange
Discordia listened to her brother's freakout as she got closer and closer to his eye with the needle. She quietly got down on one knee to better her reach.
"You'll be as good as new."
She gave a small smile as she began poking Deimos' conjunctiva.
@Deimos Lestrange

"Get away from me, you bitch!"
She'd poked him right in the
eye
. His vision went blurred, and he thought he was drowning. He tried to push her back with all of his might, and pin her arms to the floor. She had a face of a demon. He wanted to smother her.
@Discordia Lestrange
As she got pinned to the ground, Discordia began speaking in tongues while attempting to kick Deimos off of her.

Elysia began hearing quite a strange incident from outside of a large tent. Was there something demonic going on in there? She needed to find out. Her hand was stuck down in her pants just waiting to pull out her handy crucifix as she ran in to observe what was going on.
A girl was speaking in tongues?! She must be possessed. Elysia tried to shove herself between the two as she swiftly pulled out her weapon.
"Begone, demon!"
@Deimos Lestrange
@Discordia Lestrange

He wanted to move his hand to her neck, and choke her. Then she started talking some underwater language. Was she a demon, or a fish? Wasn't he the fish? Pupils dilated to the size of galleons, Deimos was extremely puzzled by everything that was happening. It all sounded very far away, but was being shouted inside of his ears at the same time.

Then some goth chick he definitely wanted to bone entered the tent and became his saviour or something.

Knocked onto his back, Deimos proceeded to stare up at the ceiling. It was rotating, around and around. Where was the goth chick? Sweat was pouring off from his forehead, and he breathed heavily.
It all happened so quickly. One moment, Deimos was on her possibly trying to murder her. The next, a girl of a similar age got onto her possibly trying to murder her.

Discordia needed to think of a way out. Ah, yes, her arms were free now. She tried to pull the shank towards her. This girl needed to be lobotomized.

"I am no demon. You are the demon."

Her mind wasn't remotely worried about Deimos. She just cared about her survival

Ah, yes, the projection method.

"Expel, demon, expel!"

Elysia began stabbing parts of Discordia's arm when she noticed her trying to grab a sharp object.

Athena was sitting on one of the couches in the room when Deimos came into the room. He was obviously hopped up on something. Then again, he normally was. Athena didn't fault him for it. He had to be on something to deal with this family. She was surprised she hadn't given in and turned to drugs yet. Instead, she focused on her studies. Just like now she sat with her feet pulled up beneath her, leaning against the arm of the couch with her book open on the arm.
Discordia soon came onto the scene as well, dropping something in the fish tank and then turning to Deimos with some sharp object or another. Athena watched as everything played out with mild disinterest. Why were family gatherings always like this? She sighed and rolled her eyes. She just wanted to study. Was that too much to ask?
Before she knew what was going on, Deimos had Discordia pinned on the floor nearly right in front of the couch where she sat. Great. She was never going to get anything done. Especially with Discordia spouting her nonsense. Then someone else came on the scene. There was stabbing and fighting. Athena spoke calmly.
"You're getting blood everywhere. If you want to stab the demon, could you take her outside first?"
Because Athena wasn't exactly sure that Discordia hadn't been possessed from birth or something. She wouldn't be surprised.
@Deimos Lestrange
@Discordia Lestrange
@Elysia Mort
Hades had thought about if he wanted to go to the Lestrange tent or not but decided that his siblings deserved to see him but when he had entered and simply watched what was going on he sighed as he rolled his eyes. "Well if I would have known everyone would be arguing I would have stayed in Azkaban" Hades scoffed.

"Siblings, prove yourself useful and get her off me."

That likely wasn't going to happen though. There were always murder attempts within the Lestrange children that were old enough to feel homicidal.

"Can you tell me how my blood tastes?"

"Oh yes, please get off of her."
Athena said sarcastically as she rolled her eyes, what did Discordia expect from them? It wasn't like she hadn't gone after all of them at least once with something pointy. Did she really think that Athena was going to stand up for her? Yeah, that wasn't going to happen. Instead, she merely closed her book and tucked it away so that no blood would get on the pages. She looked up at Hades as he walked in and laughed.
"Welcome to the family gathering!"
She said with mock chipperness.
"Most you can do is sit down and enjoy the show."
She said with a shrug.
@Elysia Mort
@Discordia Lestrange
@Hades Lestrange
"It's easier to just have her stay in here so I don't drag blood and cause a scene. Sorry for the inconvenience."
Elysia continued stabbing Discordia's arms with the crucifix. She didn't want to fatally wound her, but if it happened, it happened.
@Athena Lestrange

"I am tripping so fucking hard."
He heard some of his other sibling's voices. He also heard the sound of someone stabbing through flesh. Putting his hands over his eyes and dragging them down his face, he proceeded to laugh hysterically.
Was that Hades? Was that his brother? He rolled over onto his side, and grabbed hold of his ankle.
"Is there any of Mum's pie left?"
He asked him, laughing.
@Hades Lestrange
Hades shrugged as he watched the craziness going in front of him, it was kind of hard to not try and strangle his siblings so he walked over to the sweets and began to chow down on them before he heard his brother as about their mother's pie. "There is some left" he said as he ate some pie.
@Deimos Lestrange
There was pie?! Wait... where was their Mum, anyway? She was here? Oh wait, he was tripping. That's right. This was just a mash up of reality and sub-reality.

"Yeah just... put it over my face..."

He stared at the ceiling again.

"I think I need to. Eat it out of tits."

Putting his hands out in front of him, he squeezed an imaginary pair and began laughing again.
"I'm losing blood. You imbeciles are useless."

"We know you're losing blood. It's getting everywhere."
She said with a sigh of exasperation. She rolled her eyes at Deimos as he groped some imaginary boobs and then looked to Hades.
"Oh, I want pie. I hope there's apple."
Then she got up, skirting around the puddle of blood that was forming and making her way over to the table.
"Yes! There is apple!"
She grabbed a plate and put a large slice of pie on it and dropped another small piece onto Deimos face just for good measure.
"Bet you missed all this, huh?"
She asked Hades sarcastically.
@Discordia Lestrange
@Deimos Lestrange
@Hades Lestrange
He felt the warmth of the pie, and literally smeared it around the entirety of his face.

Laughing, he said: "Clean it up, Cherry, baby."

What was on his face again?
Matilda knew that she would feel
at home
in the Lestrange tent. A family built on promiscuity and polygamy. When she entered their tent, however; she saw a lot going on at once and not all of it expected. Discordia appeared to be
bleeding
into the carpet while some of the others ate slices of apple pie.
Matilda stood over Discordia's head, so she could get a nice angle of what was up her skirt, and smiled down at her.
"I'll get you a towel..."
Stepping away, she briefly eyed over the others before returning from their bathroom with lots of towels. She put them neatly beside Discordia.
"You all are really bad, bad people,"
She lectured the others, wagging her finger. But she was giggling.
"Athena... what's your bra size?"
She asked her out of the blue, eyeing her up and down.
@Discordia Lestrange
@Athena Lestrange
Elysia turned and watched someone else enter. How many of them were there?
"Is this tent a clown car?"
Huh, that chick is actually quite hot.
"I'm not getting the towels to clot your blood until I know for sure I killed the demon inside."
@Discordia Lestrange
@Matilda Riddle

Athena rolled her eyes at Deimos outburst about Cherry. Of course he would have been one of the many who would have slept with the head girl. She was pretty sure it would be harder to find someone who hadn't rather than the other way around. Then a familiar blond entered the tent as if she belonged, and honestly, it wasn't like she didn't. What was one more person in the already crowded tent?
Athena continued to eat her pie as Matilda grabbed towels. The lecture she then gave them caused her to shrug her shoulders.
"She's just killing the demon within our dear sister."
Athena stated sarcastically, still not completely sure that Discordia wasn't some sort of demon. Then she rolled her eyes.
"Are you still obsessed with my tits?"
Seemed like the other girl had been ever since Athena had started to grow a pair.
@Matilda Riddle
@Deimos Lestrange
@Elysia Mort
"I still think about them, if that's what you mean."

Demon talk was something completely out of her vocabulary. Although, she supposed, the Lestranges were likely playing some weird kind of game. This girl - whoever she was - with her dark looks and dark eyes - was probably providing some obscure sort of entertainment.

"Deimos..."

She looked down at him. Oh dear.

"I told you we could do food play another time." She patted him slightly on the side with her stiletto, then tottered over to Athena. She kissed her cheek, slowly, and lovingly.

"Who is this?" She asked, eyeing up Hades now.
Page 1 of 2 • 1, 2
---
Permissions in this forum:

You cannot reply to topics in this forum