current time
Apr. 2021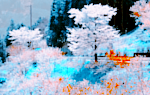 staff
Admin Xaria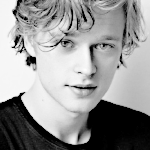 Admin Violet
Who is online?
In total there are
9
users online :: 0 Registered, 0 Hidden and 9 Guests
None
Most users ever online was
139
on Wed Jul 03, 2019 9:12 am
Credits
Skin & graphics made by Xaria. The Harry Potter franchise belongs to J.K. Rowling. All original characters belong to the respective user that made them along with their posts. No copyright infringement intended.
Page 1 of 2 • 1, 2
Albus had been trying to find their family owl for days and he wasn't sure if James or Lily used it. He needed to send something to their mum that was for a new broom he wanted. He had been in need of a new one for the next year, because he could get through it this year. So the need was pretty important and after his early morning classes Albus entered the Great Hall.
He walked straight over to the Gryffindor table.
"Hey James! Do you know where our owl is?"
he asked hoping his brother knew. Right now he was heavily debating if whether or not he should consider getting his own owl. He had enough in his account after he had been doing work for his grandmother the prior summer. Plus his parents couldn't keep getting him things for him, but this owl was still important to Albus.
@James Potter
In the Great Hall, James had been sitting around at the Gryffindor table flicking his food with his spoon. Hey, it was fun! It brought some much-needed laughter to his end.
He heard his brother and turned towards him accidentally catapulting some rice onto his robes.
"Whoops. Sorry about that. And no, I did not use the owl."
@Albus Potter

Albus didn't really think once his brother's rice hit his robe. Sure he looked down and he bent down where he had wiped it off. It's not like it could stain it was rice.
"I thought you were supposed to have a good aim with your food, bro?"
chuckled Albus who thought it was kind of funny. Although his heart sank a little a bit about the owl because he thought he'd be reliable.
"Fudge I was hoping you'd know, because I don't feel like trying to drill Lily with our family owl."
he said with a sigh. He'd need to make other arrangements.
@James Potter
"Do you really think I'd use our family's owl when I could mooch off one of our cousins instead?"
He gently knocked on Albus' head.
"You need to remember how I work, bro."
What could he say?
"Louis might know something."
@Albus Potter

Albus really should have none better about this. The Slytherin let out a sigh,
"Why do you got to mooch off them when our parents got us a perfectly good owl. At least this one isn't as dimwitted as good old Errol,"
he said with a sigh at his brothers word.. He heard stories from his father and uncle about how stupid the old owl was but also one that could go for miles.
"I was just hoping you could help me. Your my big brother after all."
he said with a sigh.
@James Potter
James shrugged.
"Probably because our cousins' owls likely won't snitch about my antics."
He got onto quite a bit that he wouldn't tell his actual brother about.
"Is it possible that the owl's been resting at home? Maybe write to our parents and see if one of the other owls will be able to send it off."
@Albus Potter

Albus crossed his arms and shook his head,
"Since when do owls snitch?"
not like there parents had a tracker on any of them or at least he hoped that they didn't. It would be an invasion of privacy that he was pretty sure that weren't allowed to begin with.
"I guess I could that, but I was kind of hoping this could be a you know bonding moment."
he shrugged.
@James Potter
James gave a perplexed look at what his brother was suggesting.
"And how do you suppose we bond over an owl?"
@Albus Potter

"I was hoping you'd come and help me look."
He sighed at the comment. Albus idolized James.
@James Potter
"Why didn't you just say so?! I don't know, I might've let Niall borrow it now that I think about it."
@Albus Potter

"You couldn't read between the lines?"
He was a little annoyed that James had an idea.
@James Potter
Well, what was Albus expecting him to say?
"Al, look at a clock and tell me the time."
@Albus Potter

He looked around the clock and he said.
"It's 12:35 PM"
@James Potter
James slapped him upside the head.
"Do you think my brain works at that time?"
@Albus Potter

"It's the middle of the day, idiot!"
He really began wondering if he got the Potter brains.
@James Potter

"Is your mind that full of puddy?"
It was a bit concerning. Albus wasn't going to lie.
@James Potter
"Honestly, I went a bit mellow before my morning classes. Made ancient runes tolerable. I don't even know why I signed up for that class!"
He had to be honest.
@Albus Potter

Albus let out a chuckle. It had to be for Tilly. She was hot.
"It has to be to score a date with Tilly Raywood! Don't guys love her?"
She was worth putting up with Avice Raywood.
@James Potter

Of course Albus knew that.
"I knew that! But Tilly is still hot."
@James Potter
"..."
That was something he could not understand.
"I think I took it as I thought it could be fun..."
@Albus Potter

"You are dating Niall right?"
He heard rumors of them two.
@James Potter


"So you are a friends with benefits? I think that's what it called."
He began walking out.
"
Want to start heading out?"
@James Potter

Page 1 of 2 • 1, 2
---
Permissions in this forum:

You cannot reply to topics in this forum