current time
Feb. 2021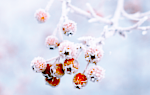 staff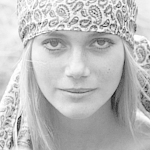 Admin Xaria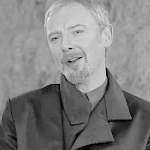 Admin Violet
Who is online?
In total there are
3
users online :: 0 Registered, 0 Hidden and 3 Guests
None
Most users ever online was
139
on Wed Jul 03, 2019 9:12 am
Credits
Skin & graphics made by Xaria. The Harry Potter franchise belongs to J.K. Rowling. All original characters belong to the respective user that made them along with their posts. No copyright infringement intended.
Al was doing some shopping with Scorpius for the first Hogsmeade weekend of the new year. But Albus got sidetracked after he was smelled the scent from the candy shop. The Slytherin immediately entered the shop and went right over to the Chocolate Frogs. He had grabbed some and he really wished he would have went with Scorpius. But the smell was irresistible.
With both his hands filled with Chocolate Frogs, Albus walked over to the counter. On his way there though he saw someone he knew and he shouted.
"Hey Chloe!"
hoping it wasn't too much. Even if him calling out in a candy store was a little much right now.
@Chloe Ramirez
Chloe had walked into the candy shop and was looking at what she could buy, the girl didn't have that much money for candies as the rest of the students in her school. She was looking at some candy when she heard her named to be called. She hadn't expected this. she looked to at source of the voice and saw there Albus. The guy from her own year. "Oh, hey Albus," she replied back to her, she ended up grabbing some things from shelves.
@Albus Potter
She didn't get completely mad at him was definitely a good thing. He didn't like to make people mad in any kind of way, but it often happened by accident. Sure he was capable of a pretty good comeback and he had liked to believe it took skill to master that. Albus knew it was a little wrong, but he also just wanted to spend time with his friends,
"What are you to up?"
he asked Chloe. Maybe he could get her to spend the entire afternoon with Scorpius and him.
@Chloe Ramirez
Chloe looked at Albus and smiled. She barely got mad at people. She didn't like shouting and yelling but she wasn't someone who would get mad since she knew Albus did it just to get her attention and not to harm her. "Just getting some candy. Can't get that much as I'm not that rich," she said and soon after that she went to get some Chocolate Frog cards too and then walked over the counter too to pay. "What about you?" she asked from Albus back.
@Albus Potter
Being rich is something that Albus believed to be overrated.
"You know it's not all that spectacular."
he said hoping to make her feel better. Not like he was super rich, but he liked to think that they were well off and he had tried to not think about it.
"I'm getting some frogs! Then meeting Scorpius!"
he said with a huge smile it was obvious he spent time with Scorpius a lot.
@Chloe Ramirez
Chloe nodded her head. She knew that she wasn't so well off as other kids. She just had her grandma who was the same new to the wizarding world as she was. She had no clue where her mother was and how she was doing. She never wanted to contact her aunt family ever again. "Yeah I know it's not such bad thing yes. Just I can't get everything I want," she said with a small.
"Oh, right you and Scorpius are the best buds. Well, I have never much hung out with him. To be honest I don't that many friends. Mostly has been focusing on my studies more. It's hard when your muggleborn and barely know anything," she said with a small smile once again. She spent way too much time her head in the books. So it would be nice to do something else for a while. She had no clue what she would do really after she gets her candy.
@Albus Potter
He liked to believe that muggles knew a lot due to his aunt being one of the smartest people that he never knew and was more interesting than bad.
"It just means you got to work harder, but when you have friends who have money then you got it easy."
he said with a smile. If he had to he would buy the frogs for his friend or whatever she wanted him to boy.
"I mean studies are good, but wouldn't you know from those studies?"
she asked with an raised eyebrow.
She had to have had an decent idea of magic.
"What don't you know?"
he asked.
@Chloe Ramirez
Chloe smiled and well it also had a lot to do with their memory. "Well yes I do work harder than some of the kids but I don't have a good memory but I can find things to do more creative way," she said with a small smile. She didn't really anyone buy things for her. She hated owing money or even favour to someone. "Yes, I know some stuff but everything. So many students have known about magic their whole life, awhile me only three and a half," she said with a weak smile.
She wasn't sure what she didn't know. "Well all I know potions aren't my strongest and also DADA I never get spells right," she said with a weak smile and looked at the ground.
@Albus Potter
---
Permissions in this forum:

You cannot reply to topics in this forum