current time
Apr. 2021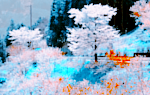 staff
Admin Xaria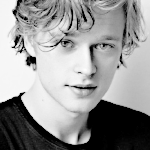 Admin Violet
Who is online?
In total there are
3
users online :: 0 Registered, 0 Hidden and 3 Guests
None
Most users ever online was
139
on Wed Jul 03, 2019 9:12 am
Credits
Skin & graphics made by Xaria. The Harry Potter franchise belongs to J.K. Rowling. All original characters belong to the respective user that made them along with their posts. No copyright infringement intended.
Lily was done with her homework, she had needed some extra books for it to finish. Well, she just wanted to do an excellent job so she had found advanced info. So here she was now putting those books away. She realised that one book went higher than she could reach, she forget she had asked one older student to get it to her. She sighed at the thought and looked around the library to find someone who was free. There didn't seem to be any. "Ugh, I hate to be short," she mumbled there to herself.
@Albus Potter
Albus was helping the librarians put books away after he had a long study session. The rest of his mates jsut left the books out and he hated it. The Slytherin was always cleaning their messes up and it annoyed him so much that they did that he learned a lot from his Aunt Hermione. He had loved to clean it up and watch the books levitate up into the air. It was so satisfying for him to watch and walking down he spotted his sister who was trying to get a book.
A smile came across his face, and he said.
"I'm coming Lily."
as went over and grabbed the book from here and he watched the book levitate, and he turned.
"Just like that, sis."
@Lily Potter
Lily looked at her brother who came here to help her out. She just smiled at her. "Thanks. Well, I haven't yet learned this spell or I just couldn't remember what it was called," she said with a small smile. She knew there was a spell for it but it was she had no clue. She wasn't so smart remembering things as her aunt Hermione was. She needed to study hard for this.
@Albus Potter
Albus shook his head at his little sister comment, because it moved on its own.
"All you got do just let it go and trust your instincts it won't fall."
he said giving her a smile. He was shocked that his sister didn't know that but maybe it was the fact the he spent his time studying.
"What was book anywhere you were reading? Was it a good book?"
he asked cheerfully.
@Lily Potter
Lily shrugged at that comment. "Oh I see. Thanks for helping me and explaining this," she said with a small smile on her face. She looked at the book and then back to her brother.
"For my History of Magic homework. Wanted to recheck some facts. Just make sure I remembered them right. Just some extra credit," she said with smile. She was proud of herself doing some extra credit homework at this age already. She just wanted to graduated with good marks.
@Albus Potter

Al liked to help his sister so he didn't any kind of problem with it. The Slytherin gave her a grin,
"Hey it's a wake up call that you should listen more. The library is truly enchanting."
he said with a gleaming eyes. It was one of those things that he loved.
"Oh I love the Skarbek gives a lot of good credit you know. So take it."
he said as he had began putting away other books.
"Do you to help me assist the librarian?"
asked Al with hopes that she would.
@Lily Potter
Lily looked at her brother, smiled and nodded her head. "Well you know I don't have that kind of good of the memory of things. I do forget things easily," she said with giggles there. She did for sure forget things easily here and there.
"Oh yeah. I will always take it. Not sure who I wanna be in the future. This could help me figure this out," she said with a bright smile and looked at the books her brother had to put away. "Since I'm done with it for now then. Sure I can help you out and practise this spell same time," she said with a smile. The girl took a book from the pile of the books and used the same method Albus had thought to her just now and made the book go to the right shelf.
@Albus Potter
Albus nods at his sister remark, because it didn't take much for her to learn.
"Hey it's something you can maybe learn you know. I can teach you the way."
he joked. Not like he was really experienced in the way himself, but he supposed he could teach Lily what he knows.
"Also don't worry about your future. As long as you do well in classes, you are good."
he grins.
He didn't even have a clue in his life.
"Awesome! Want me to start with anything?"
he asks.
@Lily Potter
Lily wasn't sure why her brother was suddenly being so helpful today. "Well, sure we can try some spells you know," she said with a smile. She didn't mind learning new spells, she could be that way better than some other kids in her class. "Yes I know there are still so many years for me," she said with a smile. She knew she had so many years to plan her future.
"What spells would be helpful. Something easy to start," she said. She didn't really know what spells she could learn.
@Albus Potter

Albus often was the type of let his confidence get in the way. Right now he didn't really want that happening anymore as it was already pretty crazy anyways.
"Hey yeah. You got so many years that you take to improve unlike me you aren't a year away from your owls."
he said as he gave her a grin. Maybe he was being a little much but he wanted to help.
"Hmm maybe some levitating charms."
he shrugged.
@Lily Potter
---
Permissions in this forum:

You cannot reply to topics in this forum