current time
Apr. 2021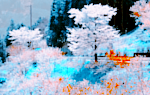 staff
Admin Xaria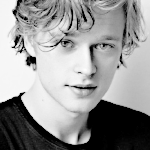 Admin Violet
Who is online?
In total there are
2
users online :: 0 Registered, 0 Hidden and 2 Guests :: 1 Bot
None
Most users ever online was
139
on Wed Jul 03, 2019 9:12 am
Credits
Skin & graphics made by Xaria. The Harry Potter franchise belongs to J.K. Rowling. All original characters belong to the respective user that made them along with their posts. No copyright infringement intended.
Ariel hated the idea of camping, because she believed it was the perfect place for a serial killer to strike you if they are given the chance. Yet she was a murderer by trade, but the idea of her own life being on the line in the middle of the woods made her cringe. But her brother wanted to go so she decided to go and the two had set up their own tent and she was going to make sure he wasn't killed.
Her brother was someone who meant the world to her.
She decided that she would leave her brothers to go drinking with his friends. The Slytherin decided to go over the concession stand and hoped no one would sack her tent. It was the last thing the Slytherin wanted to happen tonight and she wasn't about to have anything bad happen to tent. She entered the area that was serving food and she took a seat, and decided to get a burger and fries. It was cliché, but the only thing that she was in the mood for trying to eat right now.
Plus who didn't love a burger.
@Faolan Finnigan
Faolan and his family set up a tent at the festival every year. It was something that he actually looked forward to. He liked the fun of setting up the tent and sleeping outdoors... Even if the wizard tents had all of the amentitied of home away from home. It was just the experience he had loved since he was a child. That didn't mean that he wanted to spend all of his time in the tent with his family, though! No, part of the fun was getting out and going to the festival, finding friends there and possibly raising a little hell. It was always a good time.
So, relatively early in the evening he had told his parents that he was going out as he had pulled on his coat. It was cold out being the end of the year and all, and he didn't want to freeze to death. He stepped out into the cold then and walked towards the festival. His family's tent was a little ways away, not up in the thick of things but more on the outer edges of the tents, nearest to the forests that surrounded the campground. He didn't mind, though. He just walked along just as if this was something he did every day.
By the time he made it to the festival, he decided that it was high time that he go and try some of the foods that the booths were offering. He walked up to one of the larger ones that offered a wide variety of things and ordered a burger. It was pretty crowded in the tent, people were obviously staying there for warmth and he had a bit of trouble finding an empty table. Then he spotted Ariel. A grin came to his lips as he then spotted Ariel sitting at a table by herself. He walked over and sat at the table without even asking first.
"Hey, Ariel. Enjoying the festival?"
He asked in a friendly manner as he took one of the fries from his plate and popped it into his mouth.
@Ariel Moretti
A jump came when she heard someone footsteps approaching her. The girl didn't do well with jumps and often carried some sort of weapon with her. Although today she had promised her brother she wouldn't do such a thing and she intended to keep that promise.
Turning she saw the person was Faolan, and she gave him a unwery grin.
"I'm enjoying it just fine. Although if you want a more entertaining conversation I suggest going towards the trees and finding my brother. I am sure he could please you.
" she said taking a bite of her cheeseburger.
The juice filled her up.
@Faolan Finnigan
Faolan noticed pretty easily that he had managed to startle Ariel when he had approached her. So he gave a it of an apologetic smile as he took the seat at her table without thinking much about it.
"Sorry 'bout that. Didn't mean to spook ya."
He picked up one of the fries from his plate and took a bite, chewing as he heard her already trying to get rid of him, it seemed.
"Ah, can't believe ye be trying to get rid of me already."
He said with a bit of a frown.
"Alas, it's much easier to eat here than over by the trees. So, I guess you're stuck with me."
He said, unrepentantly as he then bit into his own burger.
@Ariel Moretti
Ariel found it as getting rid of any guy who was a little bit annoying. Sure Faolan didn't seem annoying but his comment made her roll her eyes,
"Don't you think your confidence is a wee bit high?"
she asked. He supposed that he had probably plans,
"Where are your friends? I thought I saw Emerald walking around with some guy."
she sighed. Okay maybe a little much, but Ariel didn't really care right now. She rolled her eyes at that comment,
"Well if you want to sit by me I suggest making yourself useful."
she smirked as she took a bit of her burger.
@Faolan Finnigan
Was Faolan's confidence a bit high? Probably. He hadn't even managed to accidentally blow anything up today, so he was feeling pretty confident. Though, he just shrugged at her question, how did someone even answer such a question. Of course, her mentioning Emerald walking around with some guy did cause his grin to fade just a little bit.
"Don't know, had family stuff and haven't found any of them yet."
He had just left the family tent, after all. This had been his first stop after. He raised a brow at her next statement.
"Make myself useful? What do ya need, help eating your burger?"
He teased. How was he supposed to make himself useful when they were just sitting there eating burgers? He didn't know, but he was curious.
@Ariel Moretti
---
Permissions in this forum:

You cannot reply to topics in this forum