current time
Apr. 2021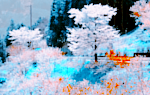 staff
Admin Xaria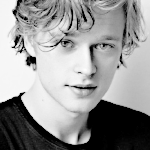 Admin Violet
Who is online?
In total there are
6
users online :: 0 Registered, 0 Hidden and 6 Guests
None
Most users ever online was
139
on Wed Jul 03, 2019 9:12 am
Credits
Skin & graphics made by Xaria. The Harry Potter franchise belongs to J.K. Rowling. All original characters belong to the respective user that made them along with their posts. No copyright infringement intended.
Lily was standing middle of the Quidditch Pitch area and was looking at the sky. She wasn't afraid to fly for sure, she was actually excellent on it. She was one of the few kids in her year who didn't scare to fly last year and was even willing to try the trickier thing out. She loves to fly with her broom. She even wants to play some quidditch in the future but she has this fear to try out to join with her own house team. She just doesn't believe she is good enough to join with it. She hasn't played so many years as some of her older siblings, she was barely invited to the games when she was younger. Nowadays she just does things her own. She was wondering where she could even get something to try out quidditch but then again it would be hard all alone. The girl wasn't still getting familiar with things around the school. She could always ask her older siblings or cousins. She also needed to find someone who could help her out with the game itself.
She sighed and looked at her broom, she hadn't even noticed that someone else was here. She was just too deep in her own thoughts about flying and quidditch.
@James Potter
James was bored out of his mind and had been experiencing writers' block, so it felt as if the next best thing to do other than try to surprise Louis with pranks was to fly around for a brief adrenaline rush. He wasn't in the right mood to get high or
jog
.
Walking out to the pitch, he noticed his sister just standing around. What was she doing? James approached her and tapped her on the shoulder.
"Hey, sis, what you moping about for?"
Not like he moped all the time or anything.
@Lily Potter

Lily was surprised when someone suddenly tapped her shoulder but relaxed once she heard her one of her brothers voice. It was James. She turned to him and sighed.
"Not really moping. Just thinking, it has been a year since I was on this field receiving flying lessons. Felt like I wanna fly but once I got here I have just been standing here. Also thought about quidditch," she replied to him the best she could. Her mind was all of the places right now.
@James Potter

"Oh, I see,"
James replied. He really didn't, but he wanted to be a helpful older brother.
"How about we fly together? If we're lucky, it won't start torrentially snowing on us."
@Lily Potter

Lily looked at James and smiled. "You don't have to fly just because of me if you don't want. I don't wanna force you do something you don't want," she had to say.
@James Potter

"Just figured you might be scared of going at it alone."
He really was trying to be a good big brother.
@Lily Potter

"I'm not scared of flying. Never been. You should know it by now. Or I really don't want to do it alone since it can get boring easily," Lily replied back to her brother.
She wasn't really sure what his actions really meant or what he wanted to do.
@James Potter
"It'd be better than just standing the snow. Besides, we never do anything together anymore."
That was only because he was either moping, getting high somewhere, or
jogging
with Niall.
@Lily Potter

"We don't yes too much together. I'm not really interested in same things as you. Maybe we need to find more time for each other. If you want we can have flying competition for fun?"
She loved both of brothers but she barely spend any time with either of them. They were always so busy and she want really sure with what.
@James Potter

He smiled.
"A flying competition sounds fun. I have nothing better to do."
Besides, James could also do some tricks that'd land him in the infirmary. That'd be a hell of a way to skip classes.
@Lily Potter

Lily smiled. "Nice. But how we should do it exactly?" she had to ask. She had suggested idea but how they will determine winner she had no clue about that.
Lily didn't really want to end up in the infirmary, she hated skipping classes.
@James Potter


"Sure let's do it like that," she said with a small smile on her face. Lily did mount her broom and took off without warning even. She knew it won't be fair but James has more experiences than her.
@James Potter

"Cool."
James hopped onto his broom and went up into the air after his sister. He decided that, at some point, he would purposely fall and injure himself so Lily would have something to be proud of; it was his own brand of encouragement. He did make sacrifices sometimes as a big brother.
@Lily Potter

Lily looked behind her and smiled. She just kept flying around the circles and try her best. She didn't wanna fall or anything like that at all. This wasn't her plan at all.
@James Potter

To make himself seem cool, James did a few tricks. It was nice that centripetal force also applied to broomsticks; it definitely made things a bit easier. All he needed to do now was find the time to just do
it
.
@Lily Potter

Lily looked at her brother and just kept flying. "Woah, cool tricks," she had to say to him with a smile. She herself didn't wanna risk with them. She knew she would end up on the ground hurt.
@James Potter

After a few minutes of flying around, it was time to give Lily the satisfaction of winning. Drinking that gross Skelegro would be worth it to see his sister smiling. James got himself a bit lower in the air before letting his broom go turbulent ultimately causing him to hit the ground on his left arm. Ouch.
@Lily Potter

---
Permissions in this forum:

You cannot reply to topics in this forum