current time
Feb. 2021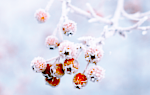 staff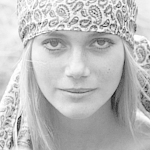 Admin Xaria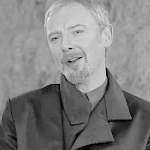 Admin Violet
Credits
Skin & graphics made by Xaria. The Harry Potter franchise belongs to J.K. Rowling. All original characters belong to the respective user that made them along with their posts. No copyright infringement intended.
Petra had decided she didn't want to be stuck in the Gryffindor common room, everyone was too loud for her at the moment and she just wanted some kind of peace and quiet and she couldn't get that in her room. This was going to be ridiculous if she couldn't find somewhere peaceful. She had tried three other places before she decided to just say screw it and go up to the Astronomy tower. She wasn't going to do anything hectic, just wanted some sort of quietness.

So the young girl went exactly there and it was definitely quiet and empty, somewhere she actually wanted to be right now. She got to the rail and she over looked the school, it was beautiful from up there. Petra sighed happily.

Tag: Open
Tilly was doing some of her dreaded prefect rounds where she would simply let kids off with a warning unless they were doing something too drastic. Her duty tonight involved the area in which her common room was and it meant it was going to try to be good. She didn't want her house losing any points, but she knew her mother wasn't going to give the satisfaction.
The Gryffindor had finally been in the area that lead up to the Astronomy Tower, and she walked up the stairs hoping she wasn't going to walk in something unpleasant. She knew how students could be and she was not about to walk in on a love session in any sort of way. When she entered she had been met with Petra who was a girl in her year, and she called out.
"Petra, you know it's past curfew right?"
she asked the girl.
@Petra Grindelwald

Finally! Quiet! She loved when there was time for her to think about things, her damn house was too loud at night like they haven't spent time the entire day together or something close about it. Petra heard someone coming and she sighed, of course someone would show up.
When she heard the familiar voice of the Gryffindor Prefect and she turned around. "Yes I know it's after curfew" Petra responded.
@Tilda Raywood
The one thing that Tilly hated about being a prefect was the attitude she got. Students no longer saw her as the fun Gryffindor who was super good at Quidditch. Everyone saw her as the enemy, and the only people she truly had were her friends. But even some of them no longer saw her as fun, and when Petra had let out the curfew comment, "I can see that." she sighed.
No need to already state the obvious.
"I hate to ruin whatever this is, but don't you think you should go back to our dorms."
she asked as she came into view and she looked out at the view the girl was staring out.
"What are you looking at anyway, is there you know anything good to look at?"
asked Tilly hoping to make this comfortable.
@Petra Grindelwald

She rolled her eyes, this is why she didn't want to be apart of the authority but also a reason why she wouldn't mind. She could stay up after hours just to look around but of course knew she had to do a job as well. When it came to if she would go back to the dorms she shook her head.
"Is that an order? Are you ordering me to go back to the dorms? Because if your night I'm going to stay here a little while longer" Petra responded. When asked what she was looking at she looked back at the scenery. "The world in front of me. We're all born in this world but no one knows what to do with the life we were given. Some stray and some change, I like coming up here when no one is around to see the innocence of the night" she answered.
@Tilda Raywood
---
Permissions in this forum:

You cannot reply to topics in this forum