current time
Apr. 2021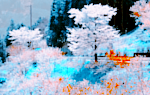 staff
Admin Xaria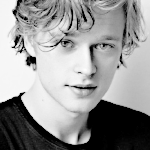 Admin Violet
Who is online?
In total there are
3
users online :: 0 Registered, 0 Hidden and 3 Guests
None
Most users ever online was
139
on Wed Jul 03, 2019 9:12 am
Credits
Skin & graphics made by Xaria. The Harry Potter franchise belongs to J.K. Rowling. All original characters belong to the respective user that made them along with their posts. No copyright infringement intended.
Ceph didn't enjoy spending time with people as they were always to disappoint. He didn't like them and wished nothing more than the worst on those kids. They were wrong to ruin their greatness and forget the power they had possessed and it made him cringe. Today he was studying one of those kids from a distance and was thinking about how great using torture on them would be.
It was cold and he was sitting by the headmistress tower, and eyed the courtyard with intent as he eyed the person. They were going to be approached by him soon enough, but he needed time to play it out. He had asked someone he knew to come and he hoped they would come. The one person he knew could look into this stuff.
He was sitting there waiting for them.
@Discordia Lestrange

Discordia had been working fulltime on perfecting her technique since she and her girlfriend had split apart. It was amicable, but it allowed her to pursue her one passion the most: lobotomy.
She was on the fourth floor lurking around for objects she could turn into a shank; she wanted as many tools as possible for
any
situation. Someone, for some reason, desired her assistance, so Discordia walked toward him with her hand in a pocket that concealed a shank she had created from a chewed up quill.
"What do you require of me?"
she asked kneeling down without even blinking.
@Cepheus Carrow

Cepheus admired Discordia and felt the female held so much too admire. She was smart and if he wasn't into guys he'd be attracted to her. The very thing that was in his hand had been the thing that he had been requiring of the Ravenclaw, and he grinned maliciously.
"The very thing that chewed quill is in your hand for,"
He wanted her to use her skills as a way of driving his enemies insane, and make them pay for their stupidity, and this could be the one thing that could make them truly see. The Slytherin just hoped that his respect wouldn't be disappointment, because finding a way to be rid of Discordia wouldn't be a thing that he wanted to deal with. But if you disobeyed him that was your punishment.
The only Carrow willing to go this route.
@Discordia Lestrange

She looked down at her shank and back up at Cepheus.
"And what about it?"
Discordia questioned almost robotically. What did he want that required it?
"For what?"
Discordia looked quite menacing and up-in-the-clouds. It was arduous to tell what was going through her mind.
@Cepheus Carrow

Cepheus needed her take care of someone for me.
"I need you take care of someone who is absolutely daunting for me."
he said with a sigh. The idea made him cringe as he shook his head.
"You can do that right or are you all talk?"
taunted Cepheus. Anyone should know not to fuck with Cepheus and expect him to let you get over it in the slightest.
@Discordia Lestrange

"Who? Do you know who they are?"
She needed more heads to practice on. Discordia was so close to using Louis as a nice dummy until Cherry had restrained her during class. That was such a disappointment.
@Cepheus Carrow

"A Hufflepuff named Asher Kenway."
The boy had been annoying him far too much. He needed to be put to rest.
@Discordia Lestrange

She nodded as she tried to recall what he looked like.
"Do you know where he is?"
@Cepheus Carrow

"I'd check the Hufflepuff Changing Rooms. I hear he goes there to sleep with his girlfriend."
@Discordia Lestrange

"Okay. Which area of the pitch is it?"
Quidditch wasn't her forte. If Discordia was lucky, she'd have TWO people to practice on. Excellent!
@Cepheus Carrow

"I believe right under the Hufflepuff stands."
Cepheus was glad to finally be rid of him. Maybe he'd help Discordia.
@Discordia Lestrange

"I see. Physical description?"
Discordia wanted to be sure when it came to targets.
@Cepheus Carrow

"You know how Kenway looks! Blonde hair and blue eyes. The worst kind."
God was he the only one who remembered people?
@Discordia Lestrange


"Not you he has blonde messy hair, and is about 6.3"
He said with a grin.
"Just shout the name Kenway, and he'll respond."
@Discordia Lestrange

---
Permissions in this forum:

You cannot reply to topics in this forum