current time
Apr. 2021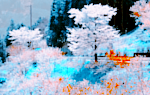 staff
Admin Xaria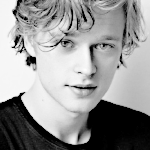 Admin Violet
Who is online?
In total there are
2
users online :: 0 Registered, 0 Hidden and 2 Guests :: 1 Bot
None
Most users ever online was
139
on Wed Jul 03, 2019 9:12 am
Credits
Skin & graphics made by Xaria. The Harry Potter franchise belongs to J.K. Rowling. All original characters belong to the respective user that made them along with their posts. No copyright infringement intended.
Kane hadn't seen Samara in some time, which was unusual when it came to the woman. He didn't have very many women who he would actually consider to be friends but he and Samara had some major history, so he counted her among one of the few. Though, her practical radio silence as of lately had him wondering what was going on with her. So, he had sent a simple owl earlier in the day to let her know he was going to stop by after work. He hadn't received a no in response, so he had apparated there soon after his shift was over. He hadn't even bothered changing out of his perfectly tailored suit, just loosened the tie from around his neck as he reached his destination. A smirk accompanied a shake of his head as he looked up at the sprawling castle-like home. It still amused him that her house looked more like something that would be some sort of muggle haunted attraction than an actual dwelling. He knocked on her door none the less, waiting for her to come and let him in.
@Samara Dane
Samara was quite angry at her findings this morning but also kind of annoyed. Of course this had to happen, it was ridiculously bad. Samara knew who had done this but she was so frustrated she needed to remain calm, for herself and her situation. She had gotten notice that Kane would be stopping by and to say she was kind of thrilled but also mad that she was going to be interrupted.
When Samara heard the door she sighed as she walked over to it, she didn't look like her normal hot self, her hair in a messy bun, a tank top with no bra and a pair of pajama shorts and socks. She looked so.. mundane it was horrible. Opening the door to see Kane, she left it open so he could come in as she made her way back to her living room. "Hi Kane"
@Kane Rosier
Kane waited at the door, though he didn't hear the normal sound of her heels clicking on the floor inside as she approached the door. So, he was a bit surprised when the door swung open and she stood on the other side. He had only very rarely seen this side of her. Usually only in the mornings after they had slept together or something. But this wasn't the morning, and she most definitely hadn't slept with him the night before. Was there another man here? If so, he felt like a huge dick for interrupting... But also glad that he had.
Then she just said hi and walked away, leading the way into the house. So, there wasn't another guy.
"Hey, Sam."
He answered with a matching statement as he closed the door behind him after entering.
"What's going on?"
Because it wasn't like her to fall off the map like she had... Then to find her here like this when she knew he had said he was going to stop over. Maybe his tone didn't sound caring and his statement was rather blunt, but she knew him well enough and this was as close to caring as he got.
@Samara Dane

He was the only one who did call her Sam and she quite didn't mind really. He was good in the sake and she was happy and content whenever he left the bed. He was probably one of the only people who could actually have her begging for more cause he was just that good.
"Oh what's going on? Me being pregnant is what is going on. Like what the hell? Out of all things?" Samara sighed as she took a seat on her sofa. Looking at her "friend" who knows what he is at this point.
@Kane Rosier
Kane had never had a complaint when it came to spending the night with Samara. And she was probably the closest thing he had to a friend in female form. They went way back, all the way back to Hogwarts where they were in the same year and everything. He couldn't help the fact that his eyes grew wide when she said what was going on with her.
"Pregnant?"
He asked, leave it to her to just drop the bomb like that and then just go on with her complaints.
"Who's the father?"
Could it be him? When was the last time they had slept together? He couldn't remember the exact date. But it wasn't like it was a rare occurrance. It happened from time to time. He was sure she was probably sleeping with other men too, though. He was surely sleeping with other girls. They had this friends with benefits thing going on and it worked for them. But a kid?
@Samara Dane

Samara realized she just dropped the bombshell on her friend with benefit Kane, she didn't want to really be that bitch and what not and she did think he was good in bed and would have been better if the child was his and not the man known as Reed but there was that elephant in the room.
"Don't worry Kane, it's not your baby, we haven't slept together in like two or three months and I am a month along. It was a damn man I picked up in a noodle shop, he couldn't even really last that long so I don't know how this happened but I guess it's on me" Samara sighed.
@Kane Rosier
Kane was a bit relieved to know that the kid wasn't his. Not that it would have been the end of the world if it was. She would be a good candidate to be the mother of his child, after all. But still, he couldn't help the bit of relief. Though, he didn't let it show on his face, his expression staying as stony as ever.
"You picked up a man in a noodle shop?"
He asked before shaking his head.
"That sounds like the beginning of some sort of a bad joke. But hey, whatever works for you. And obviously, something worked."
Leave it to Kane to not be completely understanding about the whole thing. Strike that, he was understanding, he just wasn't going to coddle her over it.
"So, what are you going to do? You going to tell Noodle Man?"
He asked.
@Samara Dane

Oh if he wasn't so damn good in bed she would have kicked him out on his ass after slapping him in the face a couple of times but she could never, not to him. "Yes, I picked him up in a noodle shop, I was horny, he looked like he needed a real woman to give him a great ride and now I'm paying for it. He could have been worse then what he was but lets face it, no one is as good as you in the sheets, even I can admit that" she laughed a little.
She groaned. "I don't want too but I'm going to have to drop the bombshell, hell I could give two fucks if he stays or not, he should know that he was a one time thing because well.. No one can handle all of this" she pointed to herself.
@Kane Rosier
Kane knew that he could push with Samara. He had seen plenty of people try less wit her only to have her practically claw their eyes out in her rage. But he could get away with it. That's the way it had always been. Just like she could probably get away with more with him than most others could.
"So it was a charity case. Damn, you've got some pretty awful luck."
He pointed out the obvious.
"I've just ruined you for all other men. No one else can compare."
He teased.
A smirk came to his lips when she said no one could handle her.
"Yeah, I'm sure he doesn't have near what it takes to handle all of that."
He didn't mean it in a negative way, not at all. But the guy was probably still pinching himself, thinking he was dreaming to have slept with someone like Samara.
"You could just eliminate the guy, then you won't worry about him wanting to be in the kid's life or anything."
He talked about killing the guy so casually. Because really, why wouldn't he?
@Samara Dane

Oh awful luck indeed! She hated the fact that a man like Reed had knocked her up, especially knowing that he would NEVER get to see her like that again. "Bad luck doesn't even begin to say anything as for ruining me for other guys, I don't know, I think I forgot what you were like in bed.. You might need to show me as a reminder" she smirked as she twirled a piece of hair around her finger.
Oh he knew how to sweet talk, how could she have forgotten about that. "Well what can I say, they all can't be you" she shrugged. Then when murder was announced she grinned. "Oh you want me to murder him? Well that is a thought that must stay in my mind but when I told him he acted like he couldn't support a child on his salary, so who knows he might not even be worth being a father to this baby" she said rubbing her flat tummy.
@Kane Rosier
It was a horrible turn of events for Samara, there was no doubt about that. Though, when she challenged him a half smirk came to his lips.
"I doubt you've forgotten but I would be happy to remind you just in case."
he said, looking her up and down as he said so. Yeah, he could definitely remind her.
"That is true, most pale in comparison."
Kane was not the humble type at all and it showed.
Kane raised a brow at her response.
"Even more reason to get rid of him. Don't want to saddle the kid with an embarrassment for a father. Better it never knows who the man is."
Kane shrugged. It made sense to him, someone whose family lineage meant so much to. After all, if this man didn't seem like he could support the child then what good was he anyway? It was a controversial way of looking at things, Kane knew but maybe he was a little old fashioned in that regard.
@Samara Dane

Samara smirked, of course she didn't forget what he was like but it had felt like forever since the two had done anything fun in her sheets. Yes she knew she needed to slow down but Kane was.. Kane. Samara stood up and made her way over to him, touching his chest as she pouted. "I think I really did forget Kane, so why don't we go have fun? That way I can remember properly?" She looked at him pretending to be innocent even though she was far from it.
"Oh a real man? Whoever might that be? Plus the fucker is even lucky I broke him in a little, plus, his size wasn't all that big, kind of shocked he was able to impregnate me and get it up properly" she shrugged.
@Kane Rosier
Kane knew that she didn't forget the times they had been together, all of the times he had had her begging for more. It would be impossible for her to forget. But he could play her little game. He did like games sometimes. Especially if they ended with him ultimately getting what he wanted anyway.
"I guess I'll have the pleasure of reminding you, then."
He said as his hand moved up so that his fingers were in his hair, pulling it back so that he cold kiss her passionately, if not a little roughly.
He chuckled at her appraisal of this man who had impregnated her.
"If you've got any luck at all, the kid will take completely after it's mother, then. Because it sounds like Noodle Man is a complete waste of space."
They could all hope that the kid would be more like it's mother than its father since Samara didn't seem to have a single good thing to say about the man.
"It all sounds very... disappointing."
He said with a bit of a devilish smirk that promised all kinds of things.
@Samara Dane

Samara watched Kane with interest, biting her lip because she knew that he liked playing games and so did she, her favorite game was the one she was playing right now and knew Kane couldn't resist either. "Good" she replied after he said what he did before she kissed him back. Holding onto him as she deepened the kiss and got a little rougher with the kiss. Kane was not only a good screw but he was one of her best kisses and she was going to cherish it.
"Hell if I have it my way he won't be seeing it and it better take after me. I mean.. I am one of a kind so my kid will be learning a lot of horrible things and I will be so proud" Samara laughed before having their lips get reattached.
@Kane Rosier
---
Permissions in this forum:

You cannot reply to topics in this forum