current time
Apr. 2021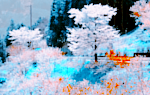 staff
Admin Xaria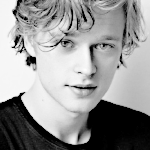 Admin Violet
Who is online?
In total there are
3
users online :: 0 Registered, 0 Hidden and 3 Guests :: 1 Bot
None
Most users ever online was
139
on Wed Jul 03, 2019 9:12 am
Credits
Skin & graphics made by Xaria. The Harry Potter franchise belongs to J.K. Rowling. All original characters belong to the respective user that made them along with their posts. No copyright infringement intended.
Tilly had been following the latest trends in Quidditch and how all of them were making her excited. She was waiting for the next broom to come out and she was saving up for that broom. Her mother was not going to have that liberty of doing this anymore. This was her experience and Tilly rather play Quidditch and get smokes from random people.
With that thought Tilly was trying to live her life, and that was reading a comic. The best kind of Quidditch comics that she grew up on. It made her happy and she wanted to enjoy it, so she was was reading it and watching all the woman and her newest who she loved. The lady was hot and she wished she could get a part, but also a hot guy.on the next page.
It was drooling, even if she felt withdrawal coming. Although she didn't feel doing it, because she heard some stories of her usual place being watched closely tonight. So she couldn't go, even fi she really wanted to rub it in her face and tell Camille just how shitty her mother was. But she couldn't do that to her father so here was doing some reading tonight.
Although she hoped someone would join her.
@Amara Jordan
Amara had been out wandering through the halls. It was after curfew, but that never once stopped the Gryffindor from doing whatever she pleased. She didn't care about the rules. That was a lie, she actually rather enjoyed breaking them any opportunity that she had. That was what they were made for, right? But it was getting boring just sneaking around when she was all by herself. Sure, there were always new corridors to explore in the castle but that could only keep her entertained for so long. And she was passed the point of being entertained by trekking down forgotten spider-infested corridors.
So, she just had to hope that maybe she wouldn't be one of the only ones left up in the common room and maybe she could find something fun to do there, someone fun to hang out with, something.
As she walked in, she looked around, her dark eyes taking in the dimness of the common room, something that was pretty normal for this time of night. Though, there was enough light there. That was proven enough by the familiar girl she saw sitting with a comic open in front of her. Amara's lips twitched up into a smile as she approached Tilly, plopping down on the seat beside her without preamble, propping her feet on the low table in front of them.
"Having fun, Tilly?"
She asked, knowing the other girl was probably just as bored as she was.
@Tilda Raywood
Tilly was sitting engaged her magazine when she heard the sound of Amara's voice. That voice caused her to dart up and she put her book down, and she said.
"Oh yeah totally. Just you know enjoying my law abiding job for the night you know."
smirked Tilly.
"Want in?"
@Amara Jordan
Amara grinned as the other girl jumped up in her seat, the magazine completely forgotten when she had spoken to her. That was what she loved about Tilly! She was always down for some fun and making time for her friends. Amara was the same way. She crinkled her nose up at Tilly's words.
"Eh, a law-abiding night? Sounds rather dull."
She said as she flopped down on the couch beside Tilly.
"But, I obviously have nothing better to do."
She said with a little shrug of her shoulders.
@Tilda Raywood
When Amara talked she gave her a grin.
"My prefect duties are dull."
she said leaning back and was happy to know that Amara was willing to join.
"It entails us taking house points away from students and I just really want someone to walk around with. So shall we go?"
she asked.
@Amara Jordan
Amara knew that prefect-type things would never be her style... But could she really make poor Tilly have to walk around all by herself and be bored to death? What kind of friend would she be? Of course, she wasn't going to pass up the opportunity to walk around and be the one taking the points for once instead of having them taken.
"Alright, I'm in."
She said with a shrug of her shoulders.
"it's not like I have anything better to do anyway."
She said with a grin that showed she wasn't making the agreement as grudgingly as she might try to make it sound.
"Does make me a prefect apprentice or something?"
She teased as she bumped her shoulder against Tilly's playfully.
@Tilda Raywood
Tilly gave her friend a huge chuckle.
"No it just makes you my bitch for a night."
she laughs. Even if Tilly liked to believe she was a lot of fun.
"Or whatever makes you get through this."
it's not like there was anyone who could be as fun as Amara or Roxanne. Plus this was painful.
@Amara Jordan
Amara couldn't help but laugh at Tilly's statement.
"Your bitch, huh? Maybe I should begin referring to you as my queen?"
She said teasingly, a mischievous grin on her lips. Then she bumped her shoulder playfully against Tilly's.
"Oh come on, it'll be lots of fun!"
Because they would make it fun, of course. Even the most minial of tasks can be made fun if you have the right mindset. At least, that was Amara's thoughts.
"Plus I've got a couple of joints we can find a place to sneak off to smoke too."
She added in a whisper.
@Tilda Raywood
Tilly laughed at those words as she had spoke to Amara,
"I suppose I am a queen. Although I think the title is daunting, when I just call myself the bitchtress"
she joked. Amara was definitely one of her favorites.
"Okay no complaining
." she said as she got up. The word of joints made her grin,
"I do need a fix right now, so come on sweets."
she asked her friend as she was ready to go.
@Amara Jordan
Amara laughed at Tilly's statement. Of course she would come up with such a title for herself! She always did think a little bit out of the box.
"Just don't expect me to kneel at your feet or something."
She said jokingly. Then Tilly finally got up and Amara threw her bag back over her shoulder.
"I never complain!"
She said, even though she knew that she did.
"Lead the way, then!"
She said, Tilly would know better than her where the other prefects would be patrolling, so she could take them to the best place!
@Tilda Raywood
Tilly didn't intend to have her friends kneel at her feet as she wasn't ever that kind of friend, but she had always been one who did enjoy the idea of being in charge,
"I promise to not waste my breath on that. I'll just teach you my corrupt ways."
she smirked.
It's not like it took much.
She had begun walking towards the door and made sure her badge was done.
"Ready?"
she didn't want to be too late. Her mother probably had dogs eyeing them.
@Amara Jordan
It had all been a joke. Amara wasn't the type who was going to kneel at anyone's feet... Well, at least not in this context. And not when there wasn't something in return for her. But that wasn't the situation at hand here. She laughed at Tilly's statement.
"We'll just have to teach each other our corrupt ways."
She said with a cheeky little grin. She was pretty sure she already had plenty of corrupt ways of her own.
"Ready!"
She chirped as she followed Tilly over to the door.
@Tilda Raywood
---
Permissions in this forum:

You cannot reply to topics in this forum