current time
Apr. 2021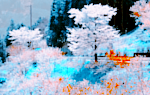 staff
Admin Xaria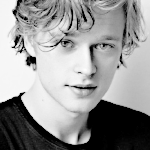 Admin Violet
Who is online?
In total there are
5
users online :: 0 Registered, 0 Hidden and 5 Guests :: 1 Bot
None
Most users ever online was
139
on Wed Jul 03, 2019 9:12 am
Credits
Skin & graphics made by Xaria. The Harry Potter franchise belongs to J.K. Rowling. All original characters belong to the respective user that made them along with their posts. No copyright infringement intended.
Kyler was finally finding some time to get some fresh air. With the new year, she sort of needed of this fresh air and ressurances. Sure it was a bit of a child of her, but she liked to believe that she was very capable of trying to live her life right now. So she decided to go with some friends and play lazer tag, and she was going try to be the Ilvermorny self again.
She entered the place called Atomic Vissit, and she glanced around this place was definitely going to be a fun course of action, and a good place to have. Going over to the stand, she had gotten out some galleons, and she started to put them up, and she said.
"Three rounds for five."
giving her friends a smirk. The reporter watched as the shopkeeper got the stuff, and she said.
"Thank you so much."
going over to her friends, she spotted someone.
"Are you okay?"
@Hades Lestrange
Hades didn't know why he was here but there was just something in his brain telling him to go there and have some fun, let lose and enjoy his freedom. Hades liked being free and he was going to be free if he had anything to say about it.
As he walked in and was shocked at everything around him, the smell the sight it was a lot to take in. Then it came to the famine voice and he turned to look. "Yes I am fine, you?" He asked.
@Kyler Cartwright
Kyler really didn't believe this guy was fine in the slightest. He looked like a guy that came out of some forest and he was alone playing Laser Tag.
"Are you sure about that? You don't look like it."
she said with some concern, because she knew when shit got bad. She looked over at her friends,
"If you will excuse me."
she said as she walked over to him.
She was going to get to the bottom of this right now. This guy wasn't fine.
@Hades Lestrange
He was highly confused when it came to her actually taking time out of her day and away from her friends he was stunned. "Just getting used to things, no need to worry love" he reassured her as he thought about what else he could do there. Not really understanding the game.
@Kyler Cartwright
Kyler knew a stranger would call her super crazy, but this was Kyler. She looked at the guy and shook her head,
"Are you sure? Why else would you come to Laser Tag alone? It's not really a one person thing you know, it's a group thing."
she said giving him a smile.
"I'm Kyler, by the way!"
@Hades Lestrange
Honestly he had never been laser tagging nor did he understand the concept of it, he guessed his two years in Azkaban still had him not fully there yet. "I said I was fine as for laser tag never occurred to me that it was a group effort thing, but if it is I shall take my leave and you can do whatever you do with laser tag" Hades said to the unknown woman.
@Kyler Cartwright
Kyler was hoping she didn't come on a certain way at his reaction. All she wanted to do was try and be friendly with him that was all. She let out a huge sigh,
"No don't leave. It just sucks to see a guy like you standing here all alone."
maybe she was giving too much to a complete stranger. But all she wanted to do was to try and be nice to him,
"Do you got a name?"
she asked.
@Hades Lestrange
Hades heard her comment and he stopped in his tracks as he turned around to look at the attractive but replaceable female in front of him. "So you're pitying me? Is that it?" Hades was not happy about that. "It's Hades" he said to her. Still not happy about the fact she pitied him.
@Kyler Cartwright
"What's wrong with trying to feel better?"
she asked him. She sensed this guy was not used to anything good happening to him, and she asks.
"Where you come from?"
"
@Hades Lestrange
Hades rolled his eyes a bit. "There is nothing with feeling better, I just prefer to use.. arousing methods then whatever this is supposed to be" he gestured to around them, not really having a care. When asked where he came from he sighed. "Here" what kind of question was that?
@Kyler Cartwright
Kyler tried to not get annoyed with him. The guy was just troubled,
"So you grew up here?"
she asked sarcastically, she wasn't stupid. She gave him a huge chuckle,
"Well I am not here to arouse you, but I can be someone you talk too. My job isn't being a hooker, it's a reporter."
she said giving him a smirk. She was here with friends anyway not sleep with a guy.
@Hades Lestrange
Oh she was one of those woman he guessed, since she mentioned the here part like he was born in this place. "Meaning England, not in this place called laser tag, seriously are these real lasers?" What the bloody hell was this? He looked her up and down. "Okay, so you're a reporter and are you really spending your day off in this place?" Not his ideal hang out.
@Kyler Cartwright
---
Permissions in this forum:

You cannot reply to topics in this forum