current time
Apr. 2021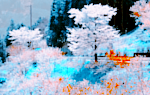 staff
Admin Xaria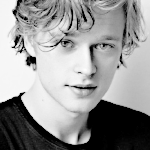 Admin Violet
Who is online?
In total there are
2
users online :: 0 Registered, 0 Hidden and 2 Guests
None
Most users ever online was
139
on Wed Jul 03, 2019 9:12 am
Credits
Skin & graphics made by Xaria. The Harry Potter franchise belongs to J.K. Rowling. All original characters belong to the respective user that made them along with their posts. No copyright infringement intended.
Alayna had been studying her transfiguration notes in the student study area. She had tried the library but a bunch of kids were being loud and annoying and the common room would be no better. So she figured here would be a good place to get some actual studying done.
@Alyn Jordan
Alyn had known Alayna was in the library for quite some time, but he was keeping himself hidden.
Even though the Yule Ball was quite some time ago now, he was still feeling very nervous to approach her. They hadn't really hung out much after that time, and he was afraid that she had been expecting it. Or maybe she wasn't expecting it?
Also, as much as he didn't want to admit it - Alayna's father scared him. He sent his own daughter away for dating
the wrong person
...
Accidentally knocking a pile of books onto the floor, Alyn gave away his position. The sound alerted pretty much everyone.
"Sorry..."
He whispered to others who were glaring at him.
@Alayna Nott
Alayna looked up as she heard a pile of books fall and saw Alyn looking guiltier than a kid with his hand caught in the cookie jar. She frowned a bit and returned to her book. She wanted to go talk to him, but he had made no effort to talk to her since the Yule Ball, so why should she? She actually liked him but obviously the feelings were not returned or he would have made some sort of contact.
@Alyn Jordan
Alyn smiled a little at Alayna. Weakly.
She turned her head back again. Uh-oh.
Although part of him just wanted to head straight out of the library to the art room, he knew that he had to talk to her. He had learnt the hard way about ignoring people and isolating himself. It wasn't healthy.
He slid in the seat opposite her.
"Hey,"
He breathed,
"Erm, how was your christmas?"
@Alayna Nott
Alayna looked beside her when he sat down and sighed, "It was alright. Would have been better if I had even received an owl from the guy I went to the ball with and was starting to maybe have a crush on. But he didnt. So I'm over it." She said, but it was a lie. She still had a crush on him. "How was yours?"
@Alyn Jordan
It was a little hard-hitting, but he supposed he couldn't really blame her. If he'd just made the effort to say hi, they wouldn't be in this scenario.
"It was okay,"
He said, feeling a little awkward and lost for words now.
@Alayna Nott
Alayna realized she couldn't be too mad at him. It wasnt like she had made an effort to reach out to him, either. So he wasnt the only guilty party. She sighed and looked up at him, "I'm sorry. That was bitchy of me. I just dont get it. I thought we had fun. I thought we like... connected. Why didnt you write to me?"
@Alyn Jordan
"Sorry I didn't... I was just busy."
That was a lie. He shouldn't really lie like that, it was the cowardly thing to do. Maybe he should just be as honest as possible.
"I guess I kinda thought if your Dad saw the letter or something. If he didn't approve of Dagger, I doubt he'd approve of me."
@Alayna Nott
Alaynas jaw dropped a bit when she realized why he hadn't written her. She sighed and reached out and placed her hand on top of his, "Alyn. Im almost an adult. He cant control me much longer. I'm also not afraid of him anymore. I really like you. I want to spend more time with you I dont care what he says."
@Alyn jordan
"Yeah, er, I dunno Alayna..."
He looked really uncomfortable.
"I just feel like... I'm not ready for this. I'm sorry."
Standing up, he gave her a small smile.
"I really am sorry."
He quickly walked out of the library, feeling cowardly. It was, kind of. There were probably better ways he could have gone about it.
@Alayna Nott
---
Permissions in this forum:

You cannot reply to topics in this forum