current time
Apr. 2021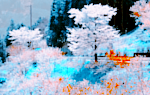 staff
Admin Xaria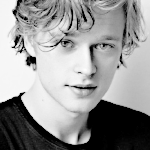 Admin Violet
Who is online?
In total there is
1
user online :: 0 Registered, 0 Hidden and 1 Guest :: 1 Bot
None
Most users ever online was
139
on Wed Jul 03, 2019 9:12 am
Credits
Skin & graphics made by Xaria. The Harry Potter franchise belongs to J.K. Rowling. All original characters belong to the respective user that made them along with their posts. No copyright infringement intended.
Alayna stepped into the shop and was practically vibrating with excitement. After begging and pleading with her mother, she agreed to let her get a pet. Someone to keep her company when she went off to university after graduation. She looked around the shop and stopped in fron of the pen holding a bunch of kittens
Ceph needed an OWL or more like getting his traitor a gift that he was forced to get her and it was that or face another beating. He hated it but he needed to do it. Entering the shop, a girl that made him cringe was there. The male walked over and he asked.
"Are you here to kill another pet?"
sneered Ceph.
@Alayna Nott

Kieran had been walking around Diagon Alley, he was off duty that day for protecting the girl his older brother was going to be married to one day, so when he walked past a pet shop he went inside just for the hell of it to see a Slytherin with a Gryffindor and seemed like he was being an ass. "Is it always a Slytherin's job to be a douche?" Kieran asked.
@Alayna Nott
@Cepheus Carrow
An eye roll came at the sound of approaching footsteps.
"Oh is it someone else here to see just how inferior they truly are to Slytherins. No wonder Salazar wanted a purist school."
he pressed.
@Kieran Count

Kieran couldn't help but roll his eyes at the little boy in front of him. "Keep running your mother little boy and you'll find out who is the superior one in this shop" Kieran didn't have a problem biting an asshole.
@Cepheus Carrow
Cepheus loved when boys tried to act all macho. It truly was attractive and Cepheus gave the guy a flirty look and he smirked.
"Oh are you challenging me? If so its not very attractive."
he teased. Yet he found it but his flirts were always more for his gain.
@Kieran Count
@Alayna Nott

Kieran couldn't help but sigh when it came to the boy's endless flirting. "I don't try to be attractive, I'm just the alpha male" Kieran hissed with his fangs showing before retracting them. The guy in front of him had no chance when it came to him.
@Cepheus Carrow
Alayna was about to make a snide remark when another student approached them she watched the boys banter for a bit before rolling her eyes and turning back around and picking up a tiny black and orange kitten. She held the small creature and turned back around, "If this is some weird type of foreplay, I dont want any part of it."
@"Keiran Count"
@Cepheus Carrow
Pandora was walking by the pet store when she caught a glimpse of her brother, her childhood friend, and someone else. She walked inside and went straight for Alayna, throwing her arm over her shoulder, "Are my brother and his little friend giving you issues, Alayna?"
@Kieran count
@Cepheus carrow
The male shook his head in disguise at everyone talking. He was a little ashamed that Pandora would dare associate with anyone like Alayna. She was too stupid and far inferior, and the only thing she had going was her father in the Ministry.
"Are you really that dimwitted? I wouldn't fuck someone who has the like of him and may I ask did you get your outfit as some mudblood thrift shop."
he asks. Then looking at Pandora he looked at her and rolled his eyes.
"You really should pick your friends more wisely. "
he said looking at Alayna with disgust. She was so annoying,
@Kieran Count
@Alayna Nott
@Pandora Carrow

Alayna let out a small gap in shock and sneered at Cepheus, "As if. You know I only shop designer." She looked at Pandora and put her arm around the Slytherins waist, "When is your brother ever going to learn some manners?"
Pandora raised an eyebrow at her brother, "And you should really choose your words more wisely, Cepheus. That is one of my best friends your speaking about. We wouldnt want to anger me, now would we?" She asked giving him a look that practically dared him to say something.
Rolling his eyes at the Slytherin twit. "You do realize that when you speak no one really gives a damn what you're saying right? Besides, you could be the last person on this planet and I'd rather die of starvation that remotely be associated with the likes of you Carrow" he scoffed at the male.
"I don't care if she is your sister or not and if you like this other young woman, mind your tone they're young women and they deserve to be treated with respect you prick" he stood up for the younlings.
@Cepheus Carrow
@Alayna Nott
@Pandora Carrow
Alayna looked over at the hufflepuff boy and looked hhim up and down. "How very gallant of you." She said,in only a semi mocking tone. It waswasnt often you saw chivalry and boys being actual gentleman around Hogwarts. Just look at Pandoras brother. 
@Kieran count
@Cepheus Carrow
"You also realize I am gay right? I don't desire to be an alpha."
he said with a dark chuckle. Most people who were apart of this group had been straight assholes. So Cepheus took pride in being that gay one and he just let the guys words brush off.
"Now why not go be a good boy, and leave me to deal with my sister and her friend, why don't you."
he said giving him a glare.
"Also you may want to get some sun you are looking a little fleshed."
he said with a sigh.
Cepheus eyed Pandora,
"I don't excuse people who don't know their place. Like Alayna, must you be far too up Medina's ass and not realize he's going to marry Cartwright. I suppose you could always love that kitten and then feed it to the dog that Emerald is."
he said giving her a dark glare.
@Alayna Nott
@Pandora Carrow
@Kieran Count

---
Permissions in this forum:

You cannot reply to topics in this forum