current time
Apr. 2021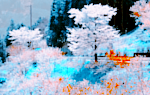 staff
Admin Xaria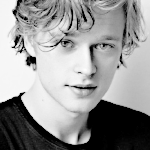 Admin Violet
Who is online?
In total there are
4
users online :: 0 Registered, 0 Hidden and 4 Guests
None
Most users ever online was
139
on Wed Jul 03, 2019 9:12 am
Credits
Skin & graphics made by Xaria. The Harry Potter franchise belongs to J.K. Rowling. All original characters belong to the respective user that made them along with their posts. No copyright infringement intended.
Page 2 of 2 •
1, 2
First topic message reminder :

Hazel wasn't quite sure how this would end up going, because at Ilvermorny everything was different and in her mind a little bit more organized. She hated that she had to start fresh when she was very much accommodated to her house back home. Although she had to make the best of it, plus it not like she was starting way different, she was only a third year.

The girl had waited with the little children who were standing right by her, and she tried her best to not feel like complete hell, minus her love for children. She couldn't judge the history that Hogwarts had because it was a huge one and she knew Ilvermorny was very little compared to that. She gave the little kid smiles, and how weird it was being sorted with her own siblings who were younger, but she knew it would be a story that would never get old.

She felt the nerves cringing, and it didn't take long for her name.

"Cartwright, Hazel"

Words that caused her to walk straight up to the seat, and take a seat trying to not feel the nerves from any of it because it made her nervous. She didn't know where she would go or how different it would be from her other house at Ilvermorny.

Top house pick: Hufflepuff
Second house pick: Gryffindor


set credit goes to
conformity
at sp!
---
"I think you'll succeed in RAVENCLAW!"
Ravenclaw
@Bianca Valenti
"You have a fire in your heart that is suited for GRYFFINDOR!"
Gryffindor
@Tilda Raywood
Being a recent transfer, Anelie found herself intimidated by the number of new, to her, people in this school. How was she going to find her place when nobody knew her?

As she wasn't a first year, her sorting wasn't as public. Instead, they had her come to the headmistress' office to have the hat put on prior to the huge feast.

So nervous, she didn't say anything, but the hat did clock her on one particular thing.

"You're the black sheep of the family, are you?"

Anelie didn't respond as she felt scrutinized.

Top house pick: Hufflepuff
Second house pick: um whatever ends up more fitting
"I think you'll do well in HUFFLEPUFF!"
Hufflepuff
So they had houses, did they? Fine, he supposed. He didn't know anything about them - what they stood for - who these four founders were. He didn't care in the slightest.

Jaromir and his sister were sorted in the Headmistress's office at the beginning of term - in September. Apparently there were a lot of new faces around this year. Made him think: they better not be fucking Vampires.

Top house pick: Slytherin
Second house pick: Errrrrrrrrrrrr
Going Hogwarts was something that he had to do even if it meant leaving some of his friends behind. Some joined with him this year. He didn't really care what house he might end up to be at all. All of these houses were something he barely knew anything about. Then again he was never someone who read history of things. He didn't even like reading.

The boy was waiting among other kids, he just sighed when he saw nervous and excited faces. He was just annoyed and just wanted to get over with this. So he could get sit down and just figure out how to annoy these new people.

When he heard his name then he smirked and walked towards the chair and just sat down. The hat was placed on his head. At that same moment, the boy didn't stop thinking about what kind of pranks and mischief he could do. He looked among the students and hoped he will get some good house, where he would get at least along with some kids.

Top house pick: Slytherin?
Second house pick: Any other house ?
Faolan had known from the time he was a very little kid that he would be attending Hogwarts when he was old enough. Though, that didn't damper his excitement any when he had boarded the train for the first time. It was all a whirlwind of activity and Faolan was soaking it all in. He was a bundle of nerves and energy as he waited for his turn to be called up to sit on that little stool and have the hat placed on his head. He wanted to follow in his father's footsteps, to be in Gryffindor and eventually in the Order. Though, for now he was just an eleven year old child. Things could change over time but he hoped that the hat would put him where he wanted to be.

Top house pick: Gryffindor
Second house pick: Hufflepuff
Page 2 of 2 •
1, 2
---
Permissions in this forum:

You cannot reply to topics in this forum