current time
Apr. 2021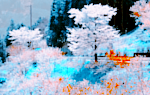 staff
Admin Xaria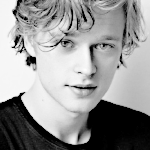 Admin Violet
Who is online?
In total there are
6
users online :: 0 Registered, 0 Hidden and 6 Guests :: 1 Bot
None
Most users ever online was
139
on Wed Jul 03, 2019 9:12 am
Credits
Skin & graphics made by Xaria. The Harry Potter franchise belongs to J.K. Rowling. All original characters belong to the respective user that made them along with their posts. No copyright infringement intended.
Austin had just gotten back to London after a 3 week trip to Germany. It had been fun. He met a wonderful woman who showed him a great time. He sat at the bar with a butterbeer in hand as he messed around on his phone when he felt someone bump into him causing him to spill his drink.
Ksenia had gotten reports of a vampire being by the Leaky Cauldron but apparently she had just missed the thing. Of course! Just her luck! Or someone beat her to it, who knows really. Sighing as she went inside for a decent drink before she headed back home. Not really in the mood to be dealing with those pathetic things, she had missed a great shot.
"Butterbeer" her polish accent on great display.
@Austin Blake
Austin looked over from his spot at the bar as a woman walked in he looked her up and down and smirked before going back to nursing his now half empty drink. The douche bag that bumped into him didnt even apologize. Whatever. He shook his head and tried to focus on his phone but found himself distracted by the raven haired beauty at the other side of the bar, "Drinking alone, then?" He asked. He picked up on her accent, he wondered if she could pick up on his.
@Ksenia Krol
From the corner of her eye she could see someone eyeing her but she really paid no mind to it, she focused on her drink as she sipped it gently. Being a hunter she needed to be on alert at all times. It wasn't until he spoke to her that she looked at him and nodded. "That's what it would look like" she responded. Noting that he was American.
@Austin Blake
"Well wheres the fun in that? Why dont you join me?" He suggested. It would he nice to have someone to talk to. He didnt really have anyone he was close to anymore after Dominique started settling down, "I'm Austin, by the way.
@Ksenia Krol
When he suggested that she come join him she looked at him. "Oh sweetheart this is the twenty first century, why don't you join me instead?" Giving him a pointed look, just because she was a woman doesn't mean she was desperate. "Ksenia" introducing herself.
@Austin Blake
Austin chuckled at her sassy comment and stood up, "Alright then." He downed the rest of his drink and walked over to sit by her before ordering another one, "So what brings you here, Ksenia?" She had a pretty name to match her pretty face
@Ksenia krol
Sena was kind of shocked that he actually got up and walked over to her but she didn't mind, she liked her seat and if he wanted company then he needed to move his seat not her. "Why am I here? Oh right! I am thirsty, that's why I have butterbeer in front of me" Sena responded, not going to tell him her true intentions on why she was there.
@Austin Blake
You've got a bit of attitude to you. I like it. Need more women that have a back bone and some fire in them its refreshing." He said trying to get a read on her, "What do you do?" He asked trying to get sole information on who she was.
@Ksenia Krol
"Oh Mr. Austin, no woman would ever be like me, I am one of a kind and I appreciate not being like the girls who need a night and shinning armor, all I need is my mouth and fist to get what I want" Sena responded. When he asked what she did she smirked. "I hunt" not clarifying.
@Austin Blake
Austin chuckled and chugged down about half his drink, "Your fist, aye? You don't seem like a fighter." But then she said she hunted. He was surprised at that, "Oh really? Nice to meet another fellow hunter, then." He said implying that he was a hunter as well.
@Ksenia Krol
Sena looked at him as she lightly sipped her drink. "Don't let this face fool you honey, I am a lot worse then you give me credit for" Sena responded. Then when he mentioned he was a hunter she looked him over and shrugged a bit. "I never would have guessed" she said.
@Austin Blake
"I've learned that the most angelic of faces can hide the heart of a demon. " he said. When she said she would have never guessed he was a hunter, he laughed a bit, "Do I not look rugged or angry enough to be a hunter?"
@Ksenia Krol
He had a point there, you didn't know if the sweetest of people could be something so rough? "Well I must give you that then" she responded. Then came to himself and she shrugged. "I would picture you either standing in front of a mirror or with a common whore" Sena mentioned.
@Austin Blake
"Never the common whore. Just some ladies I meet on the road. But money's never involved. By the time it's over, most of them feel the need to pay me." Austin said with a chuckle, "Do you travel or are you more stationary in your hunting?"
@Ksenia Krol
Sena couldn't help but think he was joking or just giving himself credit somewhere. "Are you sure they're not just doing that to make you feel good about yourself? Woman tend to lie when it comes to men to see them get a giant head full of ego" she shrugged lightly. "For hunting I go where it takes me, I do stay around here but if I'm needed somewhere I do go" she confessed.
@Austin Blake
---
Permissions in this forum:

You cannot reply to topics in this forum