current time
Apr. 2021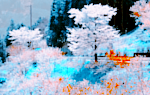 staff
Admin Xaria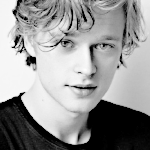 Admin Violet
Who is online?
In total there are
3
users online :: 0 Registered, 0 Hidden and 3 Guests
None
Most users ever online was
139
on Wed Jul 03, 2019 9:12 am
Credits
Skin & graphics made by Xaria. The Harry Potter franchise belongs to J.K. Rowling. All original characters belong to the respective user that made them along with their posts. No copyright infringement intended.
Page 1 of 2 • 1, 2
Javier had made the announcement to his siblings right after the festival had ended that Dominique would be moving in with them. It only made sense now that he knew that she was pregnant with his child. And he had never had a relationship like the one he shared with Dominique. Never before had he told a woman aside from his mother and sisters that he loved them. But he found that he did love Dom. So, on the day she was set to finally meet all of his siblings officially, he had set up to have food delivered so that they could all have a nice dinner despite the fact that he really wasn't much of a cook. At least one of the family's favorite restaurants was able to provide take out. He only hoped that Dominique would enjoy the food as well. He was just finishing setting everything up, hoping that everything would go much better than they had with Dom's family at the festival.
@Adrien Morais
@Eloisa Morais
@Dominique Weasley
Dominique was a little nervous about meeting Javiers family. She already knew Claudia obviously, but she knew next to nothing about his other siblings. And she was still on edge after New years with her family. But she was excited to start a life with Javier at the same time. So she managed to gain the courage to knock on the door and waited for someone to answer.
@Javier Morais
@Adrien Morais
@Eloisa Morais
Last edited by Dominique Weasley on Mon Oct 12, 2020 9:51 pm; edited 2 times in total
Adrien had been invited when it came to meeting up with his family. He of course had found out that he was not only going to be an uncle to one but two. The fact that his brother got ANOTHER girl knocked up made him kind of angry with his big brother. There was also the fact he had to find out from his LITTLE sister! This definitely had to be talked about with his brother before things got worse.
"Javier!"
@Javier Morais
Eloisa found out about Dominique's pregnancy rather quickly thanks to those friend of a friend situations that came as a result of being in the house of the Head Girl who was dating Dominique's brother. Gossip also tended to travel fast in Hogwarts even when classes weren't in session.

She was sitting around on the couch waiting for everyone to be there for this gathering Javier had put together. This was going to be awkward in some form. To her, anyway.
Javier was finishing putting things on the big table that he made sure they had for family dinners when he heard the knock at the door. Almost immediately, Adrien came into the room and he didn't seem at all happy. "El, can you get the door please." He called out to his younger sister before turning his attention to Adrien. "Is there something wrong?" He was a bit confused by his brother's anger.
Adrien watched as his brother looked at him and he couldn't help but scoff. "Oh! You bet your ass there is something wrong! You told me about that one night stand Persephone being pregnant with your son and now I'm finding out from OUR LITTLE SISTER! That you knocked up someone else! Are you kidding me?!" Adrien was pissed.
@Javier Morais
Javier frowned at his brother.
"Claudia told you? That's what this whole dinner was supposed to be about, to make the announcement! I just found out a couple of days ago at the New Years festival and this was the first time I could get everyone together."
Surely it was Claudia who had told him, since she had been in the tent when the announcement had been made.
"She told her parents at New Years and we wanted to make the announcement to you guys today."
Oh, how the gossip seemed to travel!
@Adrien Morais
Eloisa went up to answer the door before she could even get a chance to interject. At the door was Dominique.
"Hi! I hope you enjoy the spoiler alert! The whole school knows."
@Dominique Weasley
Claudia still felt a little bad for being as selfish as she had been back in the Weasley tent when the news had been announced to the Weasleys. All she had thought of was her own career, or soon to be lack thereof. But now she realized she probably should have shown a little more support to her brother and Dom. But she couldn't take it back now. And she had already made peace with Dom over it and told her how happy she was for them.
She walked up to the house just in time to see Eloisa inviting Dominique in and she smiled at them both.
"Hey girls!"
She hugged them both before following them inside as well.
@Eloisa Morais
@Dominique Weasley
Adrien was stunned, Claudia knew?! "Not Claudia you asshat, Eloisa! Are you kidding me?! Claudia knew before me?!" Adrien shook his head, oh here it was, the damn family alright. "That's great! Her family gets to hear it from her but I can't hear it from you?! You tell me everything before everyone else and now I'm hearing about it from our baby sister" Adrien shook his head.
@Javier Morais
Domonique smiled when the door was opened but was a bit taken aback but what was said. The whole school? How did the news travel that fast? She assumed the girl was Javiers other sister. When Claudia arrived, she felt a wave of relief wash over her, "Oh thank merlin you're here." She said hugging her she then turned back to the other girl, "You must be Eloisa. It's nice to meet you." She followed them inside and smiled when she saw Javier but noticed he was talking to someone, his brother she figured. They seemed to be in a pretty heated discussion
@Eloisa Morais
@Claudia Morais
@Javier Morais
How could she nip this budding conflict?

"Well, you see, I heard it from a friend of a friend whose cousin has classes with Louis whose girlfriend happens to be the Head Girl. Apparently the whole part of the campground could hear them."
Well, this wasn't turning out as well as he had hoped for it to.
"Claudia was the only one that I knew who knew and that's only because she was at the Weasley tent hanging out with Dom's cousin."
He rubbed his hands over his face in frustration.
"I was planning on telling you tonight, I was going to tell everyone tonight. How was I supposed to know that the gossip would travel so quickly? I have known for a little over twenty four hours myself."
He hated that his brother had found out from someone else other than him. He told Adrien everything.
"You know I always tell you everything. I just wanted to do this up right this time."
He said with a sigh as he heard the girls talking out in the entryway.
@Adrien Morais
Last edited by Javier Morais on Mon Oct 12, 2020 11:13 pm; edited 1 time in total
The gossip wheel of Hogwarts. Of course. She thought maybe they could make it at least a week before everyone knew. But no. They didnt even make it two days. She figured she may want to try to ease some of the tension between the boys. But she also didnt want to interrupt and make it worse. This must have been how Javier felt when she was arguing with her family. She would have to apologize for making him feel so awkward during that. She stepped into the room they were in and waited for Javier to notice her or for the boys to be done so she could run and hug him.
@Javier Morais
@Eloisa Morais
Adrien didn't want to hear this from his brother, this was getting on his last nerve and he was so irked he knew if he was pushed he would punch the shit out of Javier. "Oh! So you expect me to believe that our darling sister knew before you? If that's true then your baby mom isn't someone that you should keep around" Adrien spat.
"Yeah right, how about we get this pathetic dinner over with so I can leave and you can have fun with whatever you got planned. Also so you don't end up a father of three, maybe you should wear god damn protection next time" Adrien scoffed as he went to where the ladies were. "Claudia, Eloisa" Adrien looked at his brother's other baby mom before going to sit on the sofa.
@Javier Morais
Javier really wasn't sure what had happened, school wasn't even back in session yet. They had literally just told Dominique's family at the festival, he wasn't sure how anyone else would have known before that. He wasn't used to fighting with his brother. They had always been close, they had always talked about everything. Family was one of the most important things to Javier. Hell, he had given up everything he had ever wanted to make sure that his family was taken care of after their parents' deaths.
"Everything happened at the festival, that was when I found out, when Dom's family found out. Which was only not even two days ago. So, I don't know how anyone else could have known before then."
He said.
Dominique had then walked into the room as Adrien walked out. Javier sighed. Adrien wasn't all that unlike Javier himself. He had one hell of a temper and he was stubborn as could be. He only hoped that this would be like all of their other fights they had ever had and it would blow over quickly.
"I'm serious about Dominique, Adrien."
He told him as if that would be answer enough to Adrien's statement that he should wear a condom. He put his arm around Dom, staying in the kitchen for a moment while Adrien went into the other room. He had hoped this would be a nice meeting... Guess his family wasn't going to make this any easier than hers had. But he wasn't used to the anger from his brother.
@Dominique Weasley
@Adrien Morais
Claudia hated to hear her two older brothers arguing in the kitchen. It wasn't like they never argued or anything, but she had also witnessed the chaos that had taken place when the Weasleys had been told. So, she felt bad for Dominique and Javier to have to deal with the same thing here. She had her arms crossed over her chest, chewing on her bottom lip when Adrien entered the room she was in.
"Hey, Adrien."
She said, not sure if he was going to be angry with her as well since she had heard him yell about her knowing before him. She wanted to hug him, but if anything, her brothers were well known for their tempers and she didn't want to take the risk he would shun her away, so she just stood there with her arms crossed.
@Adrien Morais
Ugh, of course, there was some argument going on! Eloisa turned away from the door and frowned before repeating herself, "The whole school found out because the tent was too loud. We're Brazilian, we get loud, but apparently they were on another level!"
Adrien just rolled his eyes. "Whatever Javier, just whatever" like he didn't know before the festival and couldn't just send a quick owl to him telling him, but nope! He was the last one to find out. When his brother talked about his relationship with his girlfriend Adrien looked between the two.
"I think your other baby mom is prettier and if you two get married, I DON'T want an invite" Adrien responded as he left to the living room. When he looked at Claudia he smiled gently. "Hey sis"
@Javier Morais
Domonique couldn't help but smile a bit when he said he was serious about her. She felt a bit of tension leave her body when she hugged Javier, but she still felt bad for causing issues between him and his brother. She knew how important family was to Javier, "I'm so sorry, Javi. I dont want to cause issues between you and your brother. I feel like this is all my fault..." she stepped back and rubbed the arm, nervously, "If this is how you felt when we dealt with my family then I'm a terrible girlfriend for doing that to you. That was so awkward." She said with a tiny pout on her lips. But when she heard his brothers comment about Persephone being prettier and not wanting a wedding invite, she froze, "Who said anything about a wedding?" She looked up at Javier confused, but anger still flashed in her eyes about the comment about his other baby mom being prettier, "Maybe I should just go back to the flat this is obviously causing tension and I'm not about to be the reason you two are fighting like this."
@Javier Morais
"Say whatever you want to me, Adrien. But don't disrespect Dominique like that. What would mom say?"
He knew it was a low card to be playing but he hated seeing the way Dominique looked upset when Adrien spoke like that, like she wasn't even there.
"If that's what you wish then you know I have never forced you into anything. But there has not been any talk of marriage yet."
Whether Adrien liked it or not, he was telling him the truth. He even heard Eloisa telling them as much.
"See, Eloisa heard at the festival, which was when Dominique told me and then we told her family. Her sister caused a scene just like you are now."
He said, his arm still around Dominique.
"No, he'll get over it. He just has it in his head that I was hiding comething from him. He's hurt because I've always told him everything and Eloisa told him this instead."
He explained softly to Dominique.
@Eloisa Morais
@Adrien Morais
@Dominique Weasley
Claudia actually gasped a bit when Adrien spoke so harshly to Dominique. She had never heard him act in such a way. Though, maybe that was because she was one of his baby sisters and she had always been shielded for the most part. She didn't know.
"Adrien!"
She said with a frown. She liked Dominique, had been working with her since soon after they had moved here.
"What's wrong with you today?"
She was trying to understand. She hadn't seen Adrien in so long, it seemed. She had been out of town with work more than she had been home and she hated that there was so much tension the first time she got to see her family all together in so long. She looked to Eloisa as if she might be able to somehow help the situation by explaining or something since she was the one to tell Adrien, apparently.
@Eloisa Morais
@Adrien Morais
When his brother mentioned their mother he scoffed. "She'd wonder why her son was such a disappointment and has two baby mama's!" Adrien knew it was harsh but his brother brought up their deceased mother. When he talked about Eloisa he rolled his eyes. "Still could have written you prick!" he shouted from the other room.
He just wanted to eat and leave at this point. Rolling his eyes at Claudia. "What's wrong? What's wrong is that instead of being told when the prick finds out I find out from our baby sister instead!" he responded.
@Claudia Morais
@Javier Morais
Dominique was a bit shocked that Javier pulled the mom card, "Javier." She said in a warning tone and gave him a look that basically said to tread carefully. She nodded when he said Adrien would get over it, but she had her doubts. She felt the need to stand up for Javier when Adriend said his mother would be disappointed in him. This was all such chaos, "If he says something like that again I cant promise I can hold back, Javi. That was a really low blow on his part." She heard Claudia's voice from the other room and sighed, "And now Claudia's getting on him. Why cant just one of our families accept news without causing a scene?" She said in a playfully whiney voice and looked up at him. She realized she hadn't even given him a proper hello yet. She wrapped her arms around him and kissed his lips gently, "Itll all be ok though, right?
@Javier Morais
"It's not like it's the first time I've been a disappointment. But at least I'm taking care of my responsibilities. I think that would make her pretty proud."
He wasn't sure that was the case. His mother had always gotten onto him because he went through women very quickly. Of course, he was always careful. Or at least he had been until he had been drinking that night with Persephone. And then he hadn't been as careful as he should have been with Dominique. But at least he wasn't going to be like his own father and abandon the mother of either of his children.
"I wanted to tell you in person, ass."
He said in response to the statement about writing.
Then he turned his attention to Dominique, letting himself calm down a bit as she hugged him and he kissed her in return.
"It'll all blow over. I just didn't expect news to spread like it did. If it were him with the news instead of me, I would be pissed to hear it from someone else too."
He said with a sigh, brushing her hair back behind her ear before kissing her forehead.
"It'll be alright, though."
He said, knowing that it might not be alright right now, but he did hope it would be in the future.
@Adrien Morais
@Dominique Weasley
Page 1 of 2 • 1, 2
---
Permissions in this forum:

You cannot reply to topics in this forum