current time
Feb. 2021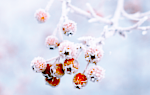 staff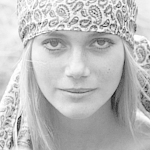 Admin Xaria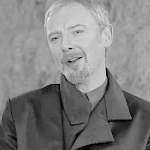 Admin Violet
Who is online?
In total there are
6
users online :: 0 Registered, 0 Hidden and 6 Guests
None
Most users ever online was
139
on Wed Jul 03, 2019 9:12 am
Credits
Skin & graphics made by Xaria. The Harry Potter franchise belongs to J.K. Rowling. All original characters belong to the respective user that made them along with their posts. No copyright infringement intended.
Much to Cherry's surprise, Louis' sister, Dominique, actually wanted to make an effort to get to know her. She was stressed a bit due to various scenarios about it all going wrong. Cherry really needed to learn to just not worry and let what happens happen. She ended up choosing a random restaurant since she figured The Three Broomsticks would get packed, plus she needed the variety. Originally, she and Louis were going to spend most, if not all, of the first Hogsmeade weekend of the remainder of term together, but they both had stuff come up, so they'd just make up for the time loss whenever they could.
Sitting in a booth, Cherry waited for Dominique to arrive. She really hoped she wasn't going to flake or else family gatherings would become even more awkward for her.
@Dominique Weasley
Domonique arrived at the restaraunt that Cherry had suggested. She was a little nervous as they had obviously gotten off on the wrong foot. But she had to at least try for Louis. She sat down across the booth from her and smiled, "Hey. I heard this place was really good."
@Cherry darling
"I just chose somewhere random as I thought The Three Broomsticks was too much of a cliche,"
Cherry admitted with a small laugh.
"How are you?"
@Dominique Weasley
"It does get a little tiring after a while. How many times can you have the same shepherds pie and butter beer surrounded by the same people that go there every day?" Dominique said with a laugh, "I'm doing good. Still a bit worried about Victoire though. With everything she said."
@Cherry Darling
So far, it was going smoothly. Hopefully, that was a good sign.
"Yeah, that didn't seem very like Victoire. I don't become an armchair psychologist very often, but it seems like she bottles up her problems often. I deal with a lot of those cases within my house as Head Girl."
Cherry was apparently maternal enough that it tended to calm her housemates down. She just about forgot to say how she was.
"I'm doing good. I'm hoping to return the favor to Louis after our Christmas date. Since you're one of his sisters, do you have any idea what he might like? He isn't as obvious as I am, and a hospital isn't romantic!"
@Dominique Weasley
"I dont even know anymore, honestly. She obviously holds some resentment towards me hopefully she gets over it soon." When she asked about ideas to surprise Louis, her eyes lit up, "Well. I know he likes simplicity. He isnt one of those guys that likes people to go over the top for him. Honestly, hed be happy with a picnic and some alone time with you. Protected alone time, of course." She said teasingly. maybe this girl was alright. she seemed to care for her brother alot, "What did you have in mind?"
@Cherry Darling
"Yeah, I hope so too. She definitely didn't seem to have anything against you at Christmas. Then again, she's always excited to see people."
Victoire was quite a character; her personality was
out there
.
Cherry smiled and nodded.
"I was thinking dinner and a movie. For his birthday maybe? Or Valentines as there is the movie theater in Hogsmeade now..."
@Dominique Weasley
"That could be alot of fun. He tends to like the movies. He finds them amusing. I only like the ones with lots of fighting." She said with a shrug, "What did you guys do for your first date? Maybe you could recreate it." The idea of recreating a first date sounded simple enough but romantic at the same time.
@Cherry Darling
Cherry grinned. That was good to know; definitely made thinking of a date much easier.
"Well, we went to the bowling alley on a double date around the start of term."
@Dominique Weasley
"Ok. Maybe not bowling. I heard that's what did with carina for their first date. We dont want to be copying and pasting a relationship. What about the beach? I know he loved it as a child. We had to drag him out of the ocean kicking and screaming once when he was like 5." She said laughing at the memory, "I hear BlackRock is nice. And it's not too far from here."
@Cherry Darling
"It was actually my idea as one of my friends is engaged, and I knew it'd be an easy way for her to get to know her, um, fiance better while also being in the company of her friends."
Ah, Blackrock!
"He and I have been thinking of going this summer! I've never been to a beach before honestly."
@Dominique Weasley
Dominique smiled, "Its alot of fun. But beware the sand. It gets everywhere. That's why I dont really go to the beach too much. I also have this thing of not being able to see in the water. Its terrifying." She said with a laugh, "awe should order. Anything look good to you?" She asked as she looked over the menu.
@Cherry Darling
Sand gets everywhere. That is definitely something to take note of.
"Yeah, we should!"
Cherry began looking through the menu. Being mindful of Dominique's pregnancy, she suggested,
"We could try one of those virgin fruit drinks they have. Kiwi-melon sounds delicious."
@Dominique Weasley
"Virgin fruit drinks? What flavors do they have?" She said looking at the section of the menu, "Oh I'm sold. They have a mango pineapple. I have been craving mango like a mad woman. I almost sent Javier out at like 3 am to go find me mangoes."
@Cherry Darling
"My mother once craved pickles and ice cream."
It felt weird to even be mentioning her mother.
"When she was pregnant with me apparently. Yours isn't too bad."
Cherry looked at all of the other flavors.
"Mango pineapple does sound good. Might get that one instead."
@Dominique Weasley
"Oh I've definitely had some weird ones the other day I would have killed someone for a sandwich with mayo, peanutbutter and pickles. Weirdest thing I've ever eaten. This kids gonna have some weird taste buds." She continued to look at the menu for what she might want to eat, "The chicken sandwich looks good. Oh and its spicy! My favorite."
@Cherry Darling
That was definitely weird. Hopefully, once she and Louis reach that point, her cravings would be at least somewhat normal. Cherry probably wouldn't be
that
lucky, but it'd make everything much easier.
"The shoyu chicken sounds nice. Over rice with some steamed vegetables? It isn't soup, but it seems so warming for the weather."
@Dominique Weasley
Domonique looked at the menu item and raised an eyebrow, "That actually sounds fantastic. I may get that instead. We can see what the portions are like and if they're big we could split one."

@"Cherry Darl
"Sounds good to me."
There was no point in paying for two different meals if the portions happened to be outrageous which could easily be as the owner happened to be American.
"Louis is happy that he'll be able to see you more often."
@Dominique Weasley
Domonique smiled a bit at the mention of her little brother, "I'm glad I'll get to spend more him too. Especially after my behavior before. I gotta make it up to him." She did feel bad for all the hell she had put Cherry and Louis through, "I still feel bad for it all. I shouldn't have reacted the way I did and should have just listened to my brother."
@cherry darling
"I think he'd just appreciate an apology. He's always been the type to forgive quite easily,"
she said. Cherry pursed her lips trying to think of what to say.
"You were worried since you didn't really know me. You were just trying to be a good sister."
@Dominique Weasley
"Yeah he is. It's both a gift and a curse though, if you ask me it's great hes a forgiving person. But not everyone deserves forgiveness. Hes eventually going to have to learn that." She nodded and ordered their meal when the waiter came over, "So how did you two end up together?"
@Cherry Darling
Cherry hoped she'd be able to help Louis when it came to those types of people or else he'd have to learn the extremely hard way.
"Well, it started on the train ride as I'm Head Girl, so I looked for the Head Boy. We got, um, cozy, and it progressed from there."
@Dominique Weasley
---
Permissions in this forum:

You cannot reply to topics in this forum