current time
Apr. 2021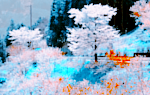 staff
Admin Xaria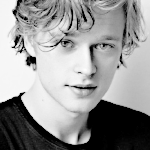 Admin Violet
Who is online?
In total there are
6
users online :: 0 Registered, 0 Hidden and 6 Guests :: 1 Bot
None
Most users ever online was
139
on Wed Jul 03, 2019 9:12 am
Credits
Skin & graphics made by Xaria. The Harry Potter franchise belongs to J.K. Rowling. All original characters belong to the respective user that made them along with their posts. No copyright infringement intended.
Athena wasn't sure what the point of being here was. She could be at home trying to get ahead in her school assignments. Instead, her mother had insisted that she join them at the campgrounds since she knew that there was no chance that she would get any attention from Athena's father if Athena was allowed to just stay home. She had to have her little bargaining chip along to make things look all well and good. It made Athena sick. So, she had left the tent as quickly as she could. Even the chill that went through her as she only wore a simple sweater wasn't enough to drag her back to the tent when she realized she had forgotten her coat. Nothing was going to drag her back to that tent until she was literally ready to either die of hypothermia or pass out. Whichever came first. She moved quickly away from the tent, ending up bumping into someone as she did so.
He had a flask with firewhiskey as he roamed the camp ground. He had recently gotten out of Azkaban and had yet to see his siblings since he had been locked away for two years. He didn't want them to visit him since he didn't like being there but he had the tables turn in his favor after all. Putting his once business partner in Azkaban himself for the crimes Hades had committed. Oh well, Hades Lestrange didn't like being messed with.
As he was walking he spotted his younger half sister and smirked. "Hello Athena" he greeted.
@Athena Lestrange
Athena muttered an apology to the person she had bumped into as she had hurried away from the family tent. Though, before she got more than a step or two from them, she heard a familiar voice call her name. She stopped, freezing for a moment before turning to face her older half brother. A smile slowly came to her lips before she practically flung herself at him, hugging him tightly.
"Hades! I didn't even know you were out!"
Athena didn't really like a lot of her half siblings. Many of them had teased her because their mothers actually cared about them while her own only used her to be able to have a place in their father's life. But she had always gotten along with Hades despite the fact that he was older.
@Hades Lestrange
Hades watched as Athena had stopped in her tracks before turning around to greet him. He smirked as she got excited and he had his arms opened wide. He hugged the little nugget before pulling away and shrugging slightly. "I got out last night but I wanted to have an actual shower, real food and a lot of uninterrupted sleep before I came to see my lovely family. So how have you bee?" He asked.
@Athena Lestrange
Athena didn't get too excited to see most people in her family. She hated being forced to spend time with her mother and father. They didn't usually have time for her so she didn't think she needed to make time for them either. But she did have a couple of older siblings that she enjoyed seeing. Hades was one of them. She had hugged him tightly, it had been two years since she had seen him and in her opinion that had been far too long. She had still been pretty much a child when he had been arrested. Well, she had been 13 but a lot had changed with her in the last two years.
"Lovely family, huh? Did they scramble your brain while you were in there?"
She asked teasingly, raising a brow at him. He knew full well her thoughts on their family, he knew how her own mother regarded her. Most of her siblings did.
"I've been alright, though. Things haven't changed much."
Only they actually had. Just not in ways that wouldn't be expected.
@Hades Lestrange
Hades couldn't help but roll his eyes playfully at his younger sister, of course she would find a way to make some sort of joke out this. "Well who knows my brain could have been jumbled up in there, it was two years afterall, pure hell" Hades rolled his eyes at the thought of prison. "Why does that not surprise me? Our family has their own agendas when it comes to life" he responded.
@Athena Lestrange
Athena knew that it had to have been awful being stuck in Azkaban, it wasn't exactly known for being a fun place to be. But obviously if he was referring to their family as lovely then it had messed him up in the head. Therefore, her statement had only been half-joking. He seemed to take it as a joke, though, and she allowed it.
"That they do. I'm just waiting to see how long it will take this time before anyone tries to kill someone else."
Because it wouldn't be a Lestrange family gathering without death threats or bodily harm.
@Hades Lestrange
Hades couldn't help but roll his eyes at his sister's reply, not really liking it but he had to deal with it. "I never killed anyone, but now when it comes to damage then yes I did do that" he responded to his baby sister. He always tried to look out for her with her being the baby sister.
@Athena Lestrange
Athena smirked a bit at her brother's statement. Of course, in a place like that you had to hold your own or you would get eaten alive. And Athena knew that her brother wasn't one to let himself be at the bottom of the pack.
"I don't doubt that, but I meant during this gathering."
Of course, she didn't mean Hades causing harm in particular.
"You know it isn't a Lestrange family get together without someone being injured or nearly killed. Or at the very least threatened with death."
Though, it was usually much more than threats with their family. It was just the way they were. Others would probably be appalled, but it was just a normal day in the Lestrange family.
@Hades Lestrange
Athena had a point there when it came to their family, it was chaos in the damn Lestrange family every time he turned around and even when he was locked up he knew that. "Believe me dear sister I know that, but honestly we need a better tradition or stop the family gatherings. They give me a damn headache at times. Plus Deimos trying so hard to be like father is an eye roll moment" Hades responded.
@Athena Lestrange
Athena shrugged her shoulders at Hades' statement.
"Deimos isn't even the biggest annoyance in the family. Discordia is always trying to stab someone. If she comes at me with one more sharp object, I'm going to stab her to death myself."
She said it softly enough that no one nearby would hear but Hades would catch every word. Athena was usually one of the more tame of the bunch, but even she had her limits.
@Hades Lestrange
Hades chuckled at her, loving the fact that his beloved sister was keeping him updated on everything that was his family. "Well our sister did have a thing for the dramatics, I don't quite know why but I always saw her landing in Azkaban before me but apparently not" he shrugged simply.
@Athena Lestrange
Athena wasn't quite sure yet whether she was trying to keep Hades updated or whether she was just complaining. Either way, it served the purpose and she found herself nodding.
"I would have thought she would be the first one sent there as well."
She would fit in pretty well there, Athena was sure. Either that or she would at least be too insane to even realize that it wasn't supposed to be a good thing.
@Hades Lestrange
Hades chuckled, loving how Athena was agreeing with him, would be such ashame if she actually thought differently. "I knew you were my sister for a reason, hell you can tell our sister I prefer you over her any day, doesn't matter really, she sucks the fun out of a lot of things anyway" he said as he shrugged, not caring if he hurt his family's feelings, now if it was someone else they were dead.
@Athena Lestrange
"I always knew I was the favorite."
She said, though it was clear that she hadn't really ever thought of herself as the favorite. Sure, she got along well with her older half brothers but it wasn't like she ever actually tried to have a relationship with her mother or all of their father. She was happy enough knowing that there was someone in the family that she could look to.
"Does father know you're out yet?"
Since Athena hadn't known, she found herself wondering if anyone in the family had.
@Hades Lestrange
Rolling his eyes at her child like answer. He honestly didn't mind all that much but he wanted her to stay a kid and not all mighty and all. "Yeah can it pip squeak, you'll ruin my whole attitude if you go blabbing and speaking what you want" he said to her. Not at all caring really. Then their father came up and he rolled his eyes. "You're the only person from the family who knows I got out" he answered.
@Athena Lestrange
Athena couldn't help it. She might be mature for her age but she was still only fifteen and did try to have some fun when she could, but only around certain people. If she had the time for it, that is. She was often far too busy to worry about fun.
"I'm not just some little pip squeak anymore."
She said, not really offended. Though, she probably would be if it were anyone else speaking to her like that. She nodded when he said she was the only one to know.
"I'm sure he'll be pleased."
Athena always thought that their father favored his sons over his daughters like Athena. But that could have been something that her mother had just told her to get her to stay away from her father as much as possible as well. Her mother didn't want to have to struggle for his attention from Athena, after all.
@Hades Lestrange
Hades couldn't help but chuckle as he patted her head like the little pip squeak she was. "Aw it's okay Thena, we all had those days when we were young, you just embrace it more then we did" he chuckled. Hades didn't really care if his father was happy or mad, it just didn't bother him like it should. "Eh, he had Deimos, you and Discordia along with everyone else, so who knows" definitely not Hades.
@Athena Lestrange
Athena glared at Hades as he patted her head. He had to be teasing her, right? She just wasn't used to being teased and was more used to genuinely being underestimated.
"I do not embrace childishness."
She said with a bit of a huff. She raised a brow at her brother then.
"So, he had one of us who was sane left."
She reminded her brother. The rest of their siblings decidedly weren't sane in the least. At least not in Athena's opinion. Though, her father probably wasn't quite sane himself.
@Hades Lestrange
He didn't know whether to laugh or continue on joking and teasing with his little sister. It was always fun to tease his siblings, definitely a treat for him. "Aw! Then why are you pouting?" he fake pouted back. He nodded his head having to agree. "Yes he did, glad its not me" he chuckled.
@Athena Lestrange
---
Permissions in this forum:

You cannot reply to topics in this forum