current time
Apr. 2021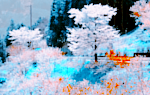 staff
Admin Xaria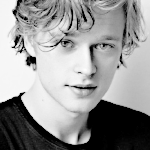 Admin Violet
Who is online?
In total there are
6
users online :: 0 Registered, 0 Hidden and 6 Guests
None
Most users ever online was
139
on Wed Jul 03, 2019 9:12 am
Credits
Skin & graphics made by Xaria. The Harry Potter franchise belongs to J.K. Rowling. All original characters belong to the respective user that made them along with their posts. No copyright infringement intended.
Page 1 of 2 • 1, 2
After the strange encounter with Ophelia, Indigo was beginning to feel a little more at ease with himself. He didn't feel too peculiar about holding onto Harrison's arm for warmth as they made way towards the roller rink. He struggled with the feeling of
happiness
, wondering if he was so deserving of it, because he wasn't working relentlessly to achieve it.
Entering the place, he made way towards the bar with him and sat down.
He released a long, slow breath.
All right. Even if this was a
let's just be friends
drink, at least he had admitted to his feelings. Or had he, really, still? He hadn't entirely said all the words that he wished to say. Did they need to be said? He looked at Harrison like some lost puppy, and took hold of his hand quickly.
@Harrison Jetson
"I know we're attracted to each other. It's the way you look at me..."
Harrison began letting himself take in the atmosphere of the roller rink once they had escaped from the cold. It felt like home in here. The better times. The happy times. It was his own Xanadu.
"I am also married. If we kept things on the down-low..."
There was a lot to think about.
@Indigo Macmillan

Indigo's insides writhed when he admitted to being attracted to him. He swallowed, looking at Harrison in
exactly
the way he was describing.
"You're very handsome."
He said this very quickly, under breath, and could feel his cheeks glowing.
There was the matter of his marriage, of course. Part of him
did
feel as though he was prying Harrison away from his family. But, the longer they spent together, the more unbearable it was. He felt as though he couldn't spend any time with him
just
being friends...
"Am I a burden to you?"
He asked, quietly.
@Harrison Jetson
He shook his head.
"No, not at all. If you were, why would I invite you here anytime you had the chance?"
At his age, it just seemed obvious.
"I do think we both need to relax though."
Grabbing some skates, Harrison immediately headed towards the very tacky neon bar.
"Can you get the both of us a cosmopolitan? It'll be on my tab."
@Indigo Macmillan

He didn't answer that, and merely looked at his knees. His severely pressed and lint-rolled trousers were slightly wet from snow fall, and he didn't appear to mind.
"Y-yes... okay..."
When he turned away, he closed his eyes and tried to breathe steadily. That's right - relax. Think about the music, which was quite upbeat, except being in a language he didn't understand. He felt motivated by it, as he watched the back of Harrison's head.
He really was...
sexy
.
What a ridiculous thing to think! Bring on the drinks, he thought, dully.
@Harrison Jetson
Once the drinks were made, Harrison passed him one of the glasses. He motioned his glass over to clink them.
"Cheers to..."
@Indigo Macmillan

"You."
He said simply, clinking glasses with him.
Indigo crossed his legs over. As he took a sip, he felt a little awkward again.
"Thank you for the drink,"
He said, smiling up at him.
"That woman that I was with... she seemed to know exactly what I was apprehensive about. I had just met her down that alleyway, on my way here. Because, you know, I thought you might be here."
He blushed.
"I came here wanting to see you..."
@Harrison Jetson
"You."
This felt rather suspenseful, yet it was only the start of what was to come. Harrison placed his hand on Indigo's thigh.
"I hadn't noticed a woman. My eyes were all on you."
He smiled.
"I had a feeling. You wouldn't come down here otherwise."
@Indigo Macmillan

Indigo felt his entire body go rigid. Harrison had his hand on him. On his
leg
. Part of him felt absolutely disgusted with himself: he had beckoned this to happen, and it was so unnatural! No - okay - think about what Ophelia had said. There was no reason to feel that way about something that he felt compelled to encourage...
"Harrison..."
He breathed, desperately drinking more of his cocktail. His hands were shaking with adrenaline.
He looked at him. Indigo knew what he wanted. Leaning forward, he kissed his lips very slowly, then fell back slightly. His eyes were gorgeous.
@Harrison Jetson
Harrison paused for a few seconds before kissing Indigo back.
"You don't know how long I've been wanting to do this..."
@Indigo Macmillan

His words were sweet thrums inside of his head. Harrison kissed him: his lips smooth and tasty. Indigo could smell more of his natural scent, and feel the coarseness of stubble against his chin. He moaned without realising he had.
"Harrison - I..."
He wanted to touch more of him.
"I'm feeling a bit... giddy."
@Harrison Jetson

"No,"
He said, clutching onto his hand.
"Let's just..."
He kissed him again. Ung, this was so
good
.
@Harrison Jetson

"We could go somewhere,"
He said breathlessly, looking at his handsome face, feeling himself become all the more impatient to express himself to him. It was like a fire had been lit inside of him, and he was suddenly thinking with a completely different part of his brain.
This
is what it felt like to be attracted to someone, and want them, with every fibre of his being.
@Harrison Jetson
Harrison linked their hands together as he bit his lip with anticipation.
"Anywhere in particular?"
@Indigo Macmillan

It couldn't be either of their homes. Indigo had his parents, and Harrison... well. He had his family.
"Is there somewhere close by?"
He asked, not knowing many places in Knockturn.
@Harrison Jetson

Indigo nodded, and stood up. He looked up at Harrison, and smiled ever to slightly.
This was insane, except it wasn't. It was both very right and very wrong. The combination was extremely thrilling.
@Harrison Jetson
"Let's do a lap around the rink so I didn't get these skates out of vain, and we can go."
@Indigo Macmillan

Indigo nodded again.
He wasn't too bothered about doing a lap at all, but he was willing to follow Harrison anywhere at this point. Adjusting his skates, he made way with Harrison onto the rink. At this point, he was quite good at not stumbling. Perhaps not as graceful as some of the skaters, but he did reasonably well.
This was always a place he would like, because Harrison liked it.
"I can't believe this is happening..."
He murmured, more to himself.
@Harrison Jetson
Harrison began skating around and did some twirls to the beat of the music.
"I wish I remembered all the tricks I used to do back in the day. I may have always looked dress for the Bat Cave, but I always enjoyed a good boogie."
@Indigo Macmillan

Indigo smiled at him.
He thought it was sort of
nice
when he talked about his earlier days. It was difficult to imagine him dressed in all that dark, gothic sort of garb. He was glad that he didn't really wear it anymore, but Indigo supposed he did it for a reason. Indigo liked to express himself with clothing as well.
It was just very, very different from what Harrison used to wear.
"You're still very good at it,"
He said,
"And you still look so young. Not much older than I am."
@Harrison Jetson
"It's all in the genetics,"
he responded laughing. Harrison wasn't really going to elaborate on it.
"It's quite interesting too as I definitely did not take the best care of my body in the 80s..."
@Indigo Macmillan

Despite knowing what he meant, Indigo was thinking something completely different.
Yes, his body.
He zoomed off slightly, trying to hide his expression, which was probably one he would be embarrassed about later. Once doing a loop of the ring, he got back to where Harrison was, and was ready then with a little smile.
"I suppose I'll look quite different when I am your age."
@Harrison Jetson
Page 1 of 2 • 1, 2
---
Permissions in this forum:

You cannot reply to topics in this forum