current time
Apr. 2021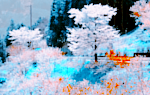 staff
Admin Xaria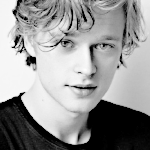 Admin Violet
Who is online?
In total there are
2
users online :: 0 Registered, 0 Hidden and 2 Guests :: 1 Bot
None
Most users ever online was
139
on Wed Jul 03, 2019 9:12 am
Credits
Skin & graphics made by Xaria. The Harry Potter franchise belongs to J.K. Rowling. All original characters belong to the respective user that made them along with their posts. No copyright infringement intended.
Esme had gotten a letter from her father, it was basically the same as all the other letters, if you see your siblings you ignore them and be the good child, blah blah blah. It was hard being the daughter he wanted, yes he would get her whatever she wanted but it was hard! How can she be the daughter he wanted but also want something a lot more then what he was giving her? She loved her siblings, they had done nothing to her but here she was dealing with the mess. Esme had silently let a few tears fall before looking up and seeing herself in the forbidden corridor. Sighing as she took a seat against the wall, not really all that happy right now like her usual self.

Tag: Open
Bianca was trying to send letters home expressing the want to go back severely. She was bored at Hogwarts and just wanted to be home where she knew, but Marco kept telling her that it wasn't safe. And to her there was a lot of things in life that weren't safe, but you didn't run. It was honestly frustrating and she had been on her way to the Owlery.
The Ravenclaw went past one of the classrooms, and saw someone sitting alone.
"Hey are you okay?"
she had asked the other girl. Even if she knew that shouldn't really be talking while on a task, but this girl shouldn't be alone in an Espionage Classroom.
@Esme Ventisette
Esme didn't think she would ever be found here but then again she was wrong. As she looked up and seen that she had been interrupted by a girl about a year older then her, she was just happy to know that she was not a staff member. That would be hell.
"Yes I believe so, just some family drama I guess you can say" Esme wiped her tears.
@Bianca Valenti
Bianca got closer and saw the emotion in the younger girl's eyes. A sigh came from her face, and she walked over and she asked.
"Do you want a hug?"
because she knew that family drama was horrible and that it ruined anyone who had been apart of it. The feeling of your family hurting you and making you pick and leaving everything you grew up knowing. It could make anyone cry.
@Esme Ventisette
Esme looked at the girl shocked, she was going to offer a hug? Really? Esme thought that was really nice of her, she really didn't have too. "You would hug me? Really? We barely even know one another" Esme was still stunned.
@Bianca Valenti
Of course she would the girl was sad. She needed a hug.
"Yeah no one should ever have to deal with family drama and not expect to get a hug. I have my own too, so I understand."
she smiled. Hoping this girl would let her hug, because Bianca wanted too right now.
@Esme Ventisette
Esme smiled through her tears and nodded her head, she was happy to know that someone was willing to be nice to a total stranger. "Yes, that would be lovely" she agreed.
@Bianca Valenti
Bianca gave the girl a huge smiled and hugged her.
"Don't let your family define you. They only care about us following their expectations. Not that we have our dreams."
she said with a huge sigh. She was curious what this mysterious girl name was.
"What's your name?"
@Esme Ventisette
Esme accepted the hug and choked on a sob, she didn't need to be crying right now but it was kind of hard. "It's hard when even your own family expect so much out of someone" her father expected too much from her. "Esme, you?" She asked.
@Bianca Valenti
Yeah Bianca knew that feeling good. Her entire life she was supposed to feel a certain way and she looked at the younger girl, and sighed.
"Yeah I know that story. My parents made me pack up everything and move to England for my own good."
she groaned. She never understood why Marco was always so okay with things compared to her.
"I'm Bianca."
@Esme Ventisette
Esme didn't like knowing that she had to stop talking to her siblings just to please her father but where would she go? She was only eleven years old. "Yeah, I'm the only child left who hasn't disgraced my father's name, its quite horrible how someone could be so mean" Esme pouted. "Nice to meet you Bianca" she smiled softly even if she was still sad.
@Bianca Valenti
Bianca didn't like the sound of Esme father and she asked.
"Hey Esme you know your dad sounds like a jerk right?"
she asked. Like maybe the siblings had a reason, even if disgracing shouldn't come from that.
"Pleasure I just think maybe you should talk to your siblings. Ask them why."
she sighed as she hugged the girl tight.
@Esme Ventisette
Esme wiped some tears from her eyes and giggled at the sound of her father being a jerk, she kind of knew that. "Yes I know" she said. The little red head sighed a bit and shrugged. "I kind of know why he did what he did, but still, he expects them to not be able to be different and it's not fair" Esme responded.
@Bianca Valenti
Bianca sighed as she thought about the struggle this girl must be going through.
"Your mother isn't in the picture right?"
she asked. A nod came from her,
"Also parents don't like to listen you know."
she sighed.
@Esme Ventisette
When it came to her mom she nodded her head. "No my mother is, she just knows when and where to argue with my dad. That is not an argument she wishes to have with him" which Esme didn't really blame her that much.
@Bianca Valenti
---
Permissions in this forum:

You cannot reply to topics in this forum