current time
Apr. 2021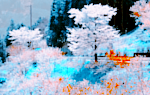 staff
Admin Xaria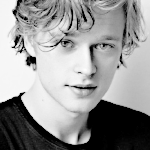 Admin Violet
Who is online?
In total there are
7
users online :: 0 Registered, 0 Hidden and 7 Guests :: 2 Bots
None
Most users ever online was
139
on Wed Jul 03, 2019 9:12 am
Credits
Skin & graphics made by Xaria. The Harry Potter franchise belongs to J.K. Rowling. All original characters belong to the respective user that made them along with their posts. No copyright infringement intended.
Domonique had a craving for anything sweet. If it had sugar she wanted it. So she apparated to Hogsmeade for a quick stop at Honeydukes. She stepped inside and smiled like the Cheshire at all the candy. She grabbed a basket and started filling it.
@Persephone nightshade
Sephy was not at all happy with what news she had found out the other day, of course Javier was dating someone and of course he had another baby on the way! It was pathetic that he literally found someone after he had the best sex with her and now he was going to have another pop up. Her son was going to be absolutely slighted she could see it now and she wanted nothing more then to ring out both of their necks.

Sephy was craving some sweets and being seven months pregnant she had a tendency of giving into her cravings every now and then. As she walked into the shop she grabbed a basket and began to fill up her basket with some sweets.

@"Dominique Wealsey"
As Domonique turned the corner to grab some sugar quills she felt her bump into someone, "Oh my apologies." She then saw that the other woman was also pregnant, "Congratulations, by the way. How far along are you love?" She had heard of Javiers other baby mama but had never met her or seen her before.
@Persephone Nightshade
Sephy knew she was bound to hit into someone since she was a lot bigger now then when she first found out but she didn't think someone would bump her. "It's fine" Sephy was in no mood to argue with anyone right now. "Thanks, I am seven months right now, got about another week or so before I hit eight" Sephy responded as she continued to fill her basket.
@Dominique Weasley
"Wow. I'm only a few weeks along so I dont show yet. My boyfriend may end up sleeping on the couch once I get that big. I already sprawl out in my sleep as it is." She laughed at the idea of Javiers long frame on the couch. "You got the sugar cravings too? I swear this kid has his Aunts taste buds. Claudia could eat this whole store. It's weird though, I'm not sure if Javi has a sweet tooth." Then noticed how she was babbling and blushed, "Sorry to talk your ear off. Im Domonique, by the way."
@Persephone Nightshade
Sephy wouldn't have thought this little girl to be pregnant but it looked like it was opposite day or something. "Enjoy those weeks while you can and your sleep, it gets rough" Sephy responded as she grabbed some cookies. Oh this girl was a damn talker but when she mentioned the name Javi and then introduced herself, of course! It just had to be the bitch herself. "Javi? As is Javier Morais?" She asked looking at her. "Oh yes I know who you are, I'm Persephone" she grinned. But it was not a friendly grin.
@Dominique Weasley
"He says the same thing. Constantly making sure I'm comfy and getting enough to eat or sleep. Its adorable really." She was a bit surprised this girl knew Javier. Unless... no it couldn't be. But it was. The other baby mama. She nodded and shuffled her feet for a bit, "I really had no idea about you until after me and Javi started dating." She felt the need to explain herself


Oh now she knew how to shut up or at least keep her conversation to a minimum when it came to the real truth behind it. "Funny, because he literally waited to tell me about you and your new bundle until a couple days ago when I asked him to paint the nursery for my son" Sephy responded.
"Honestly I don't care if he kept you a secret or told you about me, but let me just make one thing perfectly clear when it comes to him. You will NEVER meet my son, are we clear? He has one mother and that's me, he doesn't need you in his life as well" Sephy clarified. She did NOT want to share her son with the bitch in front of her.
@Dominique Weasley
Domonique was a bit surprised that Javier hadn't told Persephone about her and the disappointment showed on her face. She was a bit shocked by the other females attitude and found herself taking a few steps back. Normally she would have just gone off and started yelling, but she had to be an adult now, "Look. I dont know you and you dont know me. If you have a problem with me being around your kid, take it up with Javier."
Sephy couldn't help but smirk. "Oh believe me he already knows when it comes to my baby" Sephy didn't really like people, but this girl in front of her was no secret either. She didn't like her at all and it had to do with the fact that she just ruined her son's future.
@Dominique Weasley
Domonique could sense the anger and frustration in the girl. She didnt have to be an empath like Carina to pick up on it she crossed her arms over her chest and narrowed her glare at the red head, "Then it seems our conversation is done. You've made your concerns known to Javier. Now if you'll excuse me, I have to get back home to him. He will start to worry if I'm gone too long. And were in the process of moving my stuff in with him."
@Persephone Nightshade
Sephy couldn't help but mentally roll her eyes but never did she do that since she stuck with her sinister smile. "Do you honestly think I care you're moving in together? The only thing Javier was good for was fucking me the entire night and knocking me up. So you can have fun with my leftovers" Sephy responded before she walked away to check out.
@Dominique Weasley
---
Permissions in this forum:

You cannot reply to topics in this forum