current time
Apr. 2021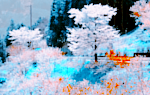 staff
Admin Xaria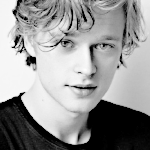 Admin Violet
Who is online?
In total there are
3
users online :: 0 Registered, 0 Hidden and 3 Guests :: 1 Bot
None
Most users ever online was
139
on Wed Jul 03, 2019 9:12 am
Credits
Skin & graphics made by Xaria. The Harry Potter franchise belongs to J.K. Rowling. All original characters belong to the respective user that made them along with their posts. No copyright infringement intended.
Sephy was seven months pregnant with her unborn son, she was scared and angry in the beginning, even thought about giving him away but through the months and the bonding, there was nothing she wouldn't do for the little bundle growing in her belly. He meant the world to her. She was going to do his nursery but of course the paint smell was nasty and made her sick, so of course she needed to contact his father and asked him if he could come paint the nursery since she couldn't.

Sephy was not all that thrilled to be around Javier but she knew that she couldn't deprive her son of something, she didn't want the only person on the planet who she loved more then anything to hate her for taking that chance from him, so it left her wondering and keeping Javier around.

@"Javier Morias"
It wasn't all that often that Javier actually heard from Persephone. Usually, it was him having to reach out to her and check to see how his son was doing. She made it quite clear that she didn't want any type of relationship with him, which was perfectly alright with him. They had just had a single one night stand that had resulted in a child. That didn't mean that he had to actually be in a relationship with her. That and he had Dominique who he had started dating pretty much right after sleeping with Persephone.
But it was a surprise when she had reached out to him to ask him for a favor for their unborn child. It was the least he could do, she didn't ask him for nor accept his help very often. He wasn't even sure what she did with the little gifts he would sometimes send for the child for when he was born. Javier was determined to be a good father, though. He had never known his own father and he would not be like that.
He apparated to her doorstep before knocking on the door, knowing that he probably needed to fill her in that his living situation was going to be changing. And that their unborn child was going to be having a half sibling.
@Persephone Nightshade
Sephy knew that she needed to at least try with Javier, for christ sakes he was going to be the father of her son and even though he sent gifts she made sure to keep those in the nursery but they were mostly on boxes that held the furniture going in his room but she wanted it painted before she began to set it up.
When she heard him on her doorstep she answered and gave a small head nod. "Thanks for coming over to do this, don't worry about putting the furniture together I can do that, I just can't paint the room since it makes me feel sick. Close the door behind you" Sephy said as she made her way up the stairs. The thank you tasted foreign from her mouth.
After waddling up the stairs she made her way to the nursery that had boxes all over and gifts that she had either bought or Javier had bought on the boxes. She bought cans of midnight blue paint and the room was right next to hers. "This will be his" she mentioned as she looked around.
@Javier Morais
Javier had been just about to lift his hand to knock on the door when it opened, Persephone standing on the other side. He attempted a bit of a smile in greeting, though as normal, she was very straight-faced as she just nodded and then walked away, obviously giving him the cue to follow her. He did as he was told and closed the door behind him.
"It's no problem. It's the least I could do."
He said, really he didn't mind helping out. This was something for their child, not just her child. He then followed her up the stairs to the room that she then entered.
He looked around the room at the boxes of furniture and the boxes of baby things on top of them. She definitely had a lot to get done before the baby got here, but he knew that none of that could really get done until the room was painted and dried.
"Shouldn't take me too long to get it finished up."
He said towards her as he moved over to open the window in the room to help get rid of paint fumes when he did start painting so that he wouldn't smell up the whole house.
@Persephone Nightshade
Sephy wasn't used to actually being nice to people, it came with being abandoned by her father when she was just a young girl, the fact that he had the audacity to choose his new family over her was quite pathetic and she was not at all happy about it. She thought he would always be there and he wasn't. Trusting men was probably one of the hardest things to do.
When they had gotten up to the nursery and he had opened the window so the paint smell could leave the window. "So after the nursery did you want to help pick out baby names? I wanted to buy these letters and place them on the wall but I need a name first before I can do that" Sephy needed to at least try here when it came to her son. She could do that for him.
@Javier Morais
Javier has just opened up the window of the nursery when he had been surprised by Persephone's question. He had expected for her to be long gone by that point. She never really seemed to want to be around him. Not after that night they had snuck off from the bar together. She had seemed fine to be around him then but after finding out about their child, it had all changed. He didn't blame her. She probably thought he was going to grow tired of the responsibility of having a kid and that he would leave once their son had grown attached or something. He wasn't that sort of man. He may not be the best of men. But he wasn't a complete deadbeat either.
"That would be great."
he said with a half grin. He wanted to be involved in the child's life, even if he wasn't interested in being in a relationship with Persephone. He thought that they were both mature enough to coparent, or so he hoped.
@Persephone Nightshade
Persephone could tell that she had taken him by surprise and honestly she didn't mind, she was full of surprises obviously. The red head nodded as she heard his response and seen his reaction.
"I have a baby book we can look at when you're done if you are free to do that? I know you work so.. yeah" Sephy had about a month to go before she went out on maternity leave.
@Javier Morais
Javier was surprised, but it was a nice surprise. He did want to be part of his son's life and that included helping to choose a name for him before he had even arrived.
"I'm free. I don't have to be back to the school until tomorrow."
They didn't get nights off all that often through the school year. It had to be all hands on deck most of the time, but they did occasionally get a day off and this was his, he could take the time to help choose a name for his son.
"I'll just get this done and then we can look at the book?"
He did want to make sure that the room got finished, especially since he was pretty sure that Persephone would want to kick him out as soon as she heard what he had to tell her.
@Persephone Nightshade
Sephy was glad to know that her son's room was going to be well finished in time, she was getting to that mark where she needed to have this done before her son had no where to sleep. "Okay great, um so since you're going to be doing this and what not, I am going to go to the room furthest from here so I do not get sick. Yell for me when you're finished" Sephy said before she left the room, not wanting to smell the sickly paint.
@Javier Morais
Javier nodded, waiting until she had hurried out of the room and then a little longer to give her a chance to get wherever she was planning to be before he opened the cans of paint, there was a nice breeze from the window, so hopefully the fumes wouldn't be too strong and would fade quickly. He made sure that he did a good job as he painted the room, not getting any of the color on the ceiling or dripping paint onto the floor. He didn't want to give Persephone anything to hold against him when it came to the room. She would already be plenty pissed as it was once they talked.
The room wasn't huge, so it didn't take him all that long before he had finished painting the room. Once he was finished, he left the room and shut the door, wanting the paint smell to go out the windows rather than into the hall if at all possible.
"Persephone? All done."
He called, unsure where to find her in the house and not really thinking she would enjoy it too much if he went looking for her.
@Persephone Nightshade
Sephy had chilled out in her room eating snacks as she waited god knows how long for Javier to finish their son's room that he would sleep in once being born. The red head heard the voice of her child's father and she nodded her head even though she was not in the presence of him.
She continued the walk to her son's room and looked around the room. "this is perfect" Sephy said as she looked around the room.
@Javier Morais
Javier had called out to Persephone and then waited for her to come out from wherever she was hiding. It didn't take too long before he saw her come out of a door and walk towards the room. Of course, she would have to check to make sure he had done a satisfactory job. Much to his surprise, she said it was perfect. He smiled a bit.
"Only the best for our boy."
He said. Even though he and Dominique were having a child now, the child he had with Persephone would always be his son as well. He wasn't going to think any less of him than he did the child he would be having with Dominique.
@Persephone Nightshade
She was kind of glad to know that he was even caring about their son, hell if he didn't she would have killed him by now because she didn't want their son slighted at all. "I agree, so I was thinking of Phoenyx for a name, whether it's the middle or first name. What do you think?" She asked.
@Javier Morais
He listened to her suggestion for a name, turning it over in his mind and trying it on. Then he nodded, a bit of a grin coming to his lips.
"I like it."
He said, taking up the book she had with baby names in it. He looked through the book for a few moments, trying some names together.
"Phoenyx Maximus?"
He said, a question tinging his words. He kind of liked it but ultimately, it would be up to Persephone what she thought about the two names together.
@Persephone Nightshade
Sephy was glad he liked her name, it was kind of cute really that she had to actually talk about names. Hell she could have just said fuck it and let him be with his life but nope! She refused to have the same upbringing for her beloved son. "I love that name, it will fit such a strong boy, his kicks are quite powerful so I can see him being an athlete of some sort" she was hoping to raise him as a future death eater.
@Javier Morais
Javier smiled a bit. He knew next to nothing about this woman, she had been simply a one night stand before he had even moved here, when he had just been interviewing for the job at Hogwarts, but he was glad that she was giving him the chance to be in his son's life.
"It sounds perfect. I look forward to meeting him."
And he did. Sure, he might have Dominique now and she was pregnant with his child as well... But that did not mean that he would turn his back on Pheonyx.
"I do have something to tell you, though. I know you were very adament that there would be no other woman in our son's life. And at the time I was not seeing anyone. I am seeing someone now and I am quite serious about her. We've moved in together and she is also having a child. This child will not replace Phoenyx, though. I grew up not knowing my father and I don't want that for my son."
He wanted to make sure she knew everything. Maybe he didn't owe her as much, they weren't even really friends or anything. But they were co-parenting and he thought it was only right that she know about the home Phoenyx would be in while he visited him.
@Persephone Nightshade
Sephy could see that he was grateful for the opportunity when it came to their son and Sephy was glad to know that her son would not have the same upbringing and then came the kicker. The same kicker she didn't like to hear but she was hearing it. Looking at him, her eyes piercing into his soul like stare and she nodded. "I'm going to make it clear just this once, if you want to see Pheonyx, you come here, he does not go there! I don't want him ever meeting your little whore okay! I know I was a one night stand but my son better not get slighted because you decided to go fuck and date someone else!" Sephy spat, she was so not happy about this.
@Javier Morais
Javier had known that Persephone would not be happy about the fact that he was dating someone else now. Though, he could not put his entire life on hold and live it alone just because he was having a child with her. They were not together, nor would they ever be, it had been a one night stand. That was all. But he still planned to be in his son's life.
"Phoenyx is my son. It doesn't matter whether we had a one night stand or not, he is still my son. My father left without even knowing my mother was pregnant so I am not going to have my son grow up without his real father. Dominique is not a whore, and while I do want to be in my child's life, if he feels slighted it will be because I am only allowed small visits with him because you are already making it clear you don't want him staying with me."
He was getting a little aggravated himself. He wasn't sure why everyone had to attack Dominique. She was a good girl, truly.
"I want Pheonyx to know me as his father and also to know his brother or sister as well."
He wanted to make it very clear that he wanted to make things work for Pheonyx but the ball was in Persephone's court now.
@Persephone Nightshade
Oh so he wanted to play the father card, oh well two can play at that game. "Well see your father didn't know about you so you can't hold that over him, where as my father was in my life until the age of five and chose his new girl and children over me! So if you want to talk about unfair what about that?! My father cut all fucking ties with me after that since he had his perfect new little family with his new whore! So once again, you want to see OUR son you can come here, he doesn't go there! I don't want OUR son to ever meet your new girl and that's final!" Sephy responded, not tolerating his new precious child.
"Never said your visits had to be small, for all I care you can sleep over or something every other weekend or every weekend, but he does not go to your home as long as that bitch is living there" Phoenyx had one mother and that was Sephy. "Oh he can, but its done here or its done in the back yard, he does not go to your home" Sephy responded, she didn't trust men when it came down to it. Sephy didn't have a father cause his new and better family took him from her and she was not going to have the same thing done to her son. "History will not repeat itself with Phoenyx so you're either going to abide by what I am saying and respect it or you can just leave and I will do this all by myself, my mother did" Sephy clarified.
@Javier Morais
---
Permissions in this forum:

You cannot reply to topics in this forum