current time
Apr. 2021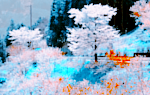 staff
Admin Xaria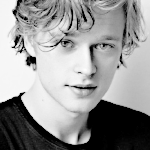 Admin Violet
Who is online?
In total there is
1
user online :: 0 Registered, 0 Hidden and 1 Guest
None
Most users ever online was
139
on Wed Jul 03, 2019 9:12 am
Credits
Skin & graphics made by Xaria. The Harry Potter franchise belongs to J.K. Rowling. All original characters belong to the respective user that made them along with their posts. No copyright infringement intended.
Tilly hated that none of her jobs got her respect due to how it was her mother who got most of those jobs for her and she couldn't be taken seriously. The girl was not prefect material yet she was expected to be that kind of material and she just wanted to escape it.
That meant after she got her stuff together and then made her way to the forbidden corridor where she intended to smoke a joint to get through the night. Once she got there she walked right over and she took a seat and put the stuff in her cart, and began smoking.
Taking a puff she leaned back and relaxed.
@Andrea Ross
Andy wanted to drink from a flask she had gotten, but she needed to do it in a place that wouldn't get her caught. Last thing she wanted to deal with was Narkissos and Faye. They always had huge rods up where the sun doesn't shine.
She entered the corridor where she saw Tilda.
"What are ya doin' here?"
@Tilda Raywood
The sound of a voice made Tilda turn and she saw it was one of her dormmates. A quick grin came minus the little annoyance she felt from this. But who was she to say anything after all and she gave a quick shrug and she took another puff.
"Getting some peace and quiet. I am not prefect material."
But she also knew that she couldn't escape the job.
@Andrea Ross
"Does Voclain know ya mum set ya up?"
Andy got down to take a seat by Tilda.
"Got any more of those?"
@Tilda Raywood
"Who fucking knows."
She looked over at her spare cart and she threw it over.
"Here ya go."
she smirked.
@Andrea Ross
Andy caught it and smirked.
"How's it bein' a prof's daughter? Get any kickbacks?"
@Tilda Raywood
Tilly didn't find any benefit of being Avice daughter.
"Does being the daughter of a narcissistic psycho count?"
@Andrea Ross
"I was thinkin' that despite ya mum bein' a whole cunt, there'd be perks to it. I'd take advantage of the staff lounge."
@Tilda Raywood
Tilda was glad that someone agreed with her because her mother did a good job at keeping an appearance and she hated every minute of it.
"I am glad someone agrees. Yeah the perks are stupid, and if I get caught my mom would have my head."
It made her sigh.
@Andrea Ross
"If ya use some charms to disguise yaself or manage to make a polyjuice potion, ya won't."
Getting in trouble was very thrill-seeking to Andy.
@Tilda Raywood
"My mom would definitely figure it out. She's a bitch, but she also is not stupid."
Tilda spoke with a shrug. Sure she loved the idea, but she liked her own places.
@Andrea Ross
"Do I look someone who fucks around with Potions. Nor would I make someone do it for me."
Tilly sighed there was a lot of others things she rather too. Or more like get high and listen to some muggle rock tunes as a way of calming things down.
"Plus I'd rather play Quidditch."
@Andrea Ross
"I'd like to just stick to smoking pot in the corridors. Plus I'm more party."
Sure she loved to break rules, but right now she wasn't letting someone fall for the psychotic actions that her mother was trying to pull on her daughter right now.
@Andrea Ross
She shrugged.
"Whateva. We only got two years left 'ere. We gotta cause some trouble."
Andy only just realized one thing.
"It ain't lit."
@Tilda Raywood
"I just don't trust people to not snitch. You know how those elite bitches are."
she sighed. They were a whole bunch of troublemakers. An eye roll came,
"Okay I'm sorry if I stroke a nerve."
@Andrea Ross
"I was referrin' to ma joint. Do ya have a lighter or am I gonna have to use my wand?"
@Tilda Raywood
Tilly gave a mockingly look, before handing it over.
"You're still pretty lit."
@Andrea Ross
Andy lit up her joint and took a puff.
"How do ya and James do this every other day?"
She was
not
used to anything smoking. It just looked cool to her.
@Tilda Raywood
---
Permissions in this forum:

You cannot reply to topics in this forum