current time
Feb. 2021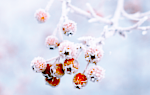 staff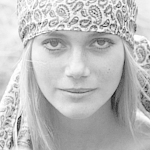 Admin Xaria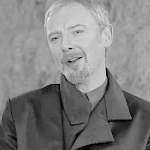 Admin Violet
Who is online?
In total there are
3
users online :: 0 Registered, 0 Hidden and 3 Guests
None
Most users ever online was
139
on Wed Jul 03, 2019 9:12 am
Credits
Skin & graphics made by Xaria. The Harry Potter franchise belongs to J.K. Rowling. All original characters belong to the respective user that made them along with their posts. No copyright infringement intended.
Drogros realised, since spending some time in the wizard world, he hadn't said
hello
to Aezoria. He had a good idea where she was, and that she assumed female identity nowadays, as she had felt a strong demonic presence near the shag hotel in Knockturn. There was no way it couldn't be her: he didn't know any other demon that clawed up to Earth frequently and enjoyed toying with the humans.
When he entered the lobby, he looked around. It was the most lavishly designed place he had ever been to, which was saying something, but he was also all the more confident this was Aezoria's work.
Strolling slowly around the place, he inspected the hanging jewels on a lamp of some kind; letting his fingers tinkle the metal. He also looked over the counter of the front desk, and there appeared to be amortenia bubbling on a low heat. Impressive.
@Aezoria
Aezoria had been flirting with a recent expatriate from Venice when she felt the presence of a certain demon. She purred in the woman's ear before saying,
"Excuse me, I must welcome someone. I'll be back."
She took the elevator down into the lobby when she noticed Drogros.
"I see you've finally paid a visit."
In her hand was a glass filled with pink champagne. Aezoria wasn't subtle with the way she carried herself.
"Isn't the name wonderfully ironic?"
@Drogros

This woman with her tits squashed up inside a brassier - that must be her. Drogros smiled pleasantly at her, and walked over.
"Just a bit,"
He confirmed, still looking around the place. He adjusted the leather around his groin.
"Think my trousers are too tight for this place."
Returning his glance to her, he promptly took the champagne glass out of her hands and said:
"Thanks."
Raising the glass, he downed it in one, then gave her back the empty glass.
"So. Been a bit of a busy bee, have we? I decided to come back and play with the wizards for a bit myself. Just a bit riskier, isn't it?"
@Aezoria
She nodded.
"I've been getting a nice stream of money from this operation. I figured the wizarding world could use more spice, and Knockturn was the best location for such a place."
Aezoria never took Drogros as someone who did planning.
"It is. The vine's been the talk of the town down there."
@Drogros

Yes, he agreed with that.
"Oh really?"
He said, in surprise. Well, at least the word had travelled well.
"Think the Ministry are trying to figure it out. Yeah - good luck with that."
He snorted, turning and looking around for a bar.
"Are there any more of those?"
He asked, pointing at the empty glass with a grin. Let's be realistic, they should both probably drink through her bar. That was another use for this place, he supposed.
@Aezoria
"Puzzling humans have always been your greatest ability."
Aezoria, on the other hand, was more focused on making the world less prudent and more into pleasure.
She nodded.
"Follow me."
Aezoria started heading towards the bar which was just as kitsch looking as the lobby.
@Drogros

Drogros followed her, hands in pockets, still eyeing around at the place and its decor. A couple of men hand-in-hand were checking out his posterior. He waved at them.
"Looking at this place just exhausts me,"
He said, collapsing into a seat by the bar and drumming against its surface.
"Must've taken a lot of effort. Can't say I really understand where you find the energy for all this stuff. Especially sex. I prefer just sitting down and have the magic happen all for me."
Laughing, he pointed at a whiskey.
"I'll have that."
He said.
@Aezoria
"I know you aren't one to plan, but environment matters. I can't spread the agenda without putting in some effort. If you want people to keep returning, you have to keep it memorable."
Aezoria wasn't one to half-ass anything. She wanted to go all-the-way when she had an idea.
"You're a simple man."
@Drogros

"And you're a complicated woman. So we're playing our parts rather well, don't you think?"
Grinning, he rubbed her lightly just above her rear. This form was pretty good. Top notch, he'd say. The curves were very nicely put together.
"Got any posh nosh to go with this booze?"
He asked her, removing his hand oh-so-innocently.
@Aezoria
Aezoria shrugged. Complicated was a way of putting it.
"I prefer extravagant.""We have some appetizers. How about some jalapeno poppers?"
@Drogros

"Yep. Bring 'em on."
Just then there was a crash from behind him. Looking over his shoulder, he saw a young man had staggered into one of the displays and was now making his way out from the place. He seemed to be scratching at his groin area quite a bit. Drogros raised his eyebrow, feeling as though he recognised him. Theimos, wasn't it? Deimos? He hung around Knockturn quite a bit.
Drogros turned back to look at her.
"Looks like you might have to burn whatever sheets he slept in. Think he's picked up the crabs."
Snorting, he grabbed the whiskey and started pouring out a drink.
@Aezoria
As she called for a plate of jalapeno poppers, Aezoria turned and shook her head. He always did something stupid, but he brought them lots of revenue.
"We know how to deal with the rooms he goes in. He's a regular."
Too many one night stands...
@Drogros

"Lovely lot of patrons you got, here."
Maybe the workers were instructed to burn the entire room itself.
He downed a shot of whiskey, then poured another.
"So, you got the hotel. That's nice. What else are you planning?"
He asked her, smirking. He wiggled his finger around the region of her forehead.
"I can see the cogs at work in there, don't you worry."
@Aezoria
"Well, I'm thinking of opening a store with all sorts of fun trinkets."
@Drogros

"Trinkets that you can insert into yourself?"
He ventured, laughing.
He took another shot.
"You'll never guess who's back around,"
He said, in a low voice.
"Can't recall if you were skulking about back then. I know you did a lot around the Renaissance but... anyway. The lady of the lake, as some call her. Typical, eh?"
@Aezoria
Aezoria nodded.
"All sorts of fun ones! I can't wait to see the clientele! There may be some surprising faces..."
Nimue was back? She couldn't help but laugh.
"What caused her to jump out of the lake?"
@Drogros

"That's what gets you off, doesn't it? Seeing those innocent little faces grab a multi-powered rotation stick while wearing their hats down in a trench coat."
He laughed.
Then, taking another drink, he shrugged exaggeratedly at her.
"Dunno. Probably similar to us though. Boredom. I think I pushed her buttons enough to get her riled up, but I doubt she can meddle too much. Fitting in around humans is going to be a bit of a struggle for her. Or, at least, I'm trying to make it a struggle for her."
@Aezoria
"It's especially thrilling when the straps and leathers are brought out! Never know what they may be up to..."
As much as she liked being suspenseful, Aezoria really enjoyed trying to piece puzzles together.
"Interesting. Do you know who she's made contact with?"
@Drogros

---
Permissions in this forum:

You cannot reply to topics in this forum