current time
Apr. 2021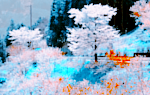 staff
Admin Xaria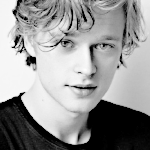 Admin Violet
Who is online?
In total there are
4
users online :: 0 Registered, 0 Hidden and 4 Guests
None
Most users ever online was
139
on Wed Jul 03, 2019 9:12 am
Credits
Skin & graphics made by Xaria. The Harry Potter franchise belongs to J.K. Rowling. All original characters belong to the respective user that made them along with their posts. No copyright infringement intended.
Taking a drag of her cigarette, Aezoria leaned against a building's wall as she watched the bits of snow that fall down swiftly melt. Knockturn was charmed to be perpetually dark; it was quite a nice place to be in. It never got too bright nor did it feel too cheerful. The mood was always just right. Since everyone had been at the New Year's celebration, business at the hotel had declined a bit since the Christmas holidays. That was a shame.

Who could she liberate on this winter day? It would at least have her feel productive. Her impact was monumental, but she couldn't spread her influence as well as some of her contemporaries. That's what happened when you could only bring lust everywhere.

Noticing someone walk by, Aezoria approached them. "You seem lost."

Now that the new year had come in and Christmas was officially over, Indigo was feeling his yearly blues. After a lot of family gatherings and excitement, it was back to reality. As much as he knew that he had to get back on track with things at University, he couldn't help feeling a little lonely, so he found himself in Knockturn Alley heading towards the roller rink. Harrison might not be there, but there was a slim hope that he could be...
He was a bit lost now. The streets looked different in the snow, and he had first used the floo network into one of the pubs first off; thinking Harrison could be there as well.
Indigo stopped in his tracks. Was this the right way? All the buildings looked identical here, and the lack of light was really starting to trouble him.
Just as he thought he'd head back to the pub, however, a voice entered his thoughts. Turning his head quickly, he looked at the woman. She was well-endowed, and liked to emphasise that, apparently. Not that that did anything for him.
"I'm looking for the roller rink,"
He answered, eyeing her wearily.
@Aezoria
"Are you looking for a certain somebody? You have that look in your eyes."
The man appeared to be quite young. To Aezoria, he seemed timid in certain ways.
"You don't seem like somebody who'd lurk these corners."
She walked around him and lightly brushed his shoulder.
"Upper class, are you?"
@Indigo Macmillan

Oh
Merlin
- she wasn't a harlot, was she? Is that what she meant by
looking for someone
?
Indigo clenched his jaw, and held his hands firmly by his side. He couldn't think of a worse
profession
than sex work: this woman was probably some kind of nymphomaniac, or wanted to take all of his money. As she walked over to him in her clicky heels, Indigo stayed very still.
She seemed to be sizing him up. He flinched as her hand brushed his shoulder.
"I'm not looking for someone like you,"
He stated clearly, raising his nose up and looking down past it.
"And I'm not giving you any of my money, either."
That answered the 'upper class' question.
@Aezoria
"That wasn't what I meant, darling,"
said Aezoria as she observed the young man. Very defensive. He definitely appeared to have some hangups.
"You appear to be looking for somebody. Why are you looking for them?"
@Indigo Macmillan

It wasn't? Indigo seemed wary of her still, but his expression relaxed a little. There was something about her voice that put him at ease, like a concerned friend of his Mother's that just wanted him to open up a little. Even though she was young, he got that feeling.
"I am..."
How could she know that? Had she been following him?
"I just... wanted to see him. Them. I wanted to see them. Just to say... hello."
The trouble was, he wanted to do many more things than just say 'hello'. But, more often than not, he only really ended up saying 'hello'.
@Aezoria
Just say hi? Aezoria doubted that.
She placed a hand on his shoulder.
"It's scary to make moves, but maybe he'll appreciate it... The scary things can be what makes you feel good inside. Don't you want that?"
Aezoria was quite good with words. After dealing with humans for centuries, she knew a thing or two about how they operated.
@Indigo Macmillan

Indigo looked into her eyes. Despite the cold, he was actually feeling warmer inside. Like a fluttering. It was the sort of feeling he got sometimes when he went to the hairdresser's, and they played with his hair.
"I don't know,"
He said distantly, his shoulder's loosening a bit.
"What if he doesn't appreciate it? He's married, you know. He's probably not even interested in me. He just likes to meet up with me because I'm aspiring to enter the Ministry, and he's trying to be helpful."
He hadn't actually voiced any of this out loud before.
@Aezoria
"If he only saw you in an apprentice way, why would he meet you at a roller rink in the middle of Knockturn?"
Ah, anxieties. That was always one of her favorites to soothe.
"He may be hesitant to make the move himself due to his position. Seize the opportunity."
Homewreckers were also always fun.
@Indigo Macmillan

Seizing opportunities was something that spoke volumes to Indigo. Although he wasn't a risk taker, he was very work-driven. In order to become somebody worthy in this life, he
had
to say yes to opportunities that were thrown his way. He knew that.
"I don't know... I mean, we're not meeting there tonight. I just thought I would find him there,"
He admitted, eyeing the ground.
"Also it's-- well, you know."
Gay.
Part of him wanted to cry, but that was also ridiculous. Just as he thought that, he started to well up. Taking an embroidered handkerchief from his pocket, he dabbed it lightly in the corners of his eyes.
"What if he isn't...? I'm scared..."
Was this really the extent of January blues? He felt very annoyed with himself right now.
@Aezoria
Aezoria patted him on the back. This clearly meant a lot to him.
"You won't know until you try. You regret the chances you don't take."
@Indigo Macmillan

Or the decisions I make.
He looked up at her. Despite her appearance, she was rather warm and kind. Not in a superficial sort of way, either. He couldn't
stand
people like that.
He felt impulsed to hug her.
"What's your name?"
He asked, out of the blue.
@Aezoria
"I'm Indigo..."
He sort of smiled. It was a peculiar sight. It was like he tried, then forgot how to, and just went back to his usual resting face.
"You really don't think I should just wait for him to make the move?"
He asked her, getting cold feet as usual.
@Aezoria
"He might not realize you're interested in him like that. Be bold to get what you want."
@Indigo Macmillan

"Right... Okay. Be bold."
That wasn't something that really came naturally to him. He kept jumping to the possibility of falling through, and he would just have a very awkward acquaintance in Harrison from that point onwards.
"Well... What do I say?"
he asked, flapping about.
"What do I do? How do you even... Do a thing like that? And it's strange, isn't it? Unnatural, I mean. To want a man. And sometimes I think... Disgusting sorts of things."
@Aezoria
What else could she do to help him?
"There is nothing unnatural about man wanting another. Many animals are homosexual. What isn't natural are those that condemn it."
Ah, yes, she should spread the words of one of her pupils.
"Express yourself, don't repress yourself."
@Indigo Macmillan

Indigo supposed that negativity surrounding homosexuality came from the depiction of it. The
act
, so to speak, seemed unnatural to him. It probably had something to do with being from a regular, nuclear family.
"I just don't know how to begin. It sounds completely ridiculous in my head."
He took her hand then placed his on top.
"See, listen to this."
He sighed and said:
"I really like you, and not just as a friend."
Ridiculous.
@Aezoria
Harrison was finally heading to the roller rink; there was a holdup at the Ministry as one of the unspeakables wanted to know if he had heard more about the vine since then that could help. As expected, na da. They've been stumped for months. Harrison often used the roller rink in general as an escape to his younger years before he had to deal with all of these responsibilities.
He was walking down Knockturn and heard a voice that sounded a lot like Indigo. Was he already waiting for him?
"Indigo? Indigo!"
@Indigo Macmillan

For a bizarre moment, Indigo thought that he had heard Harrison's voice. The area surrounding them was quite quiet, so the sound of anything other than their conversation alerted him. When he heard someone in the mouth of the alleyway where they were standing, Indigo turned his neck sharply to look over his shoulder.
And there he was.
"Harrison?"
No - wait - he wasn't ready! This was too soon! Indigo turned back to face Ophelia and grasped her hand tighter. That was stupid - Harrison had probably seen him by now. What was he going to do? Apparate on the spot and run away? But this woman would probably expect him to do exactly as she'd encouraged.
Argh.
@Harrison Jetson
@Aezoria
She looked at Indigo.
"He clearly wants to see you. Don't be scared. Act natural. Go with the flow. Do what feels right."
@Indigo Macmillan

Indigo breathed steadily.
"Okay."
He was ready. Not really, but he told himself over and over that he was.
Turning from her, he walked over towards Harrison. Looking at his brogues as he walked, he only looked up until both of their shoes swam into view. When he looked at him, his insides positively writhed in desire: he was so very handsome. His dark eyes, and long, wavy hair. Strong, angular jaw.
"Harrison..."
He said, and was glad he didn't say
hello
. Then his mouth locked up. He couldn't say anything. Words all jumbled inside of his head, sounding silly and distasteful. So, instead, he reached out for his arm. First he took hold of his forearm, then moved his hand over his taut, muscular arms. Heart thumping wildly, he put his hand on his face and thumbed over the slight stubble on his cheek.
A slight, flicker of a smile came over his face.
"I can't hide it any more."
He said on exhale, swallowing.
@Harrison Jetson
Harrison looked at Indigo fondly; he hadn't noticed the woman that was standing there with him.
"I didn't expect to see you waiting for me."
Usually, he was already somewhere in the roller rink waiting for the younger man to arrive and find him.
A smile grew on his face as he touched him.
"Why don't we head down and have a few drinks?"
He had restrained from doing much other than small, subtle touches due to his position.
@Indigo Macmillan

Indigo took his hand away, but was smiling. A blush came over his cheeks, and he tried hard not to read too much into Harrison's suggestion. That was a suggestion to continue, wasn't it? Not to just... forget that happened and merely go for drinks?
The worry stung his nerves, but he remembered what Ophelia had said. Just... let it happen. It might not be what you expect.
"Yes, let's..."
He breathed, following after him.
Briefly, he looked over his shoulder at the woman and smiled slightly. That was enough of a thanks, he felt.
@Harrison Jetson
Aezoria watched the two men and smiled. It seemed as if her work here was done. She began heading back to Heartbreak Hotel. Maybe she'd see their faces there later...

---
Permissions in this forum:

You cannot reply to topics in this forum