current time
Apr. 2021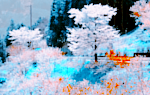 staff
Admin Xaria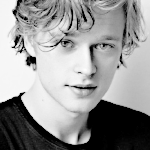 Admin Violet
Who is online?
In total there are
2
users online :: 0 Registered, 0 Hidden and 2 Guests
None
Most users ever online was
139
on Wed Jul 03, 2019 9:12 am
Credits
Skin & graphics made by Xaria. The Harry Potter franchise belongs to J.K. Rowling. All original characters belong to the respective user that made them along with their posts. No copyright infringement intended.
Hazel knew she needed to go into 2021 finding more time for her friends. She was too wrapped up in Jovian and the girl hated how he treated her. Encouraging violence upon her younger sister and she knew that she needed to just try to be better.
Maybe it could start with some lunch with Cherry.
Even if she knew her friend was close to Louis, one of her other friends. The female sat and waited with some hot chocolate In her hands for her friend to show.
@Cherry Darling
After dealing with a gang of unruly first years, Cherry rushed down to the Three Broomsticks to meet with Hazel; it had been a while since they've been able to properly hang out as they both had a lot going on.
She found Hazel and took the seat across from her.
"Sorry for being late. I got held up as one of the younger prefects had a hard time dealing with some first years."
Cherry was hoping a good round of detentions would help with that.
"How are you?"
@Hazel Cartwright
Hazel knew that Cherry had a lot more duties than she did. She was just a prefect, her friend was a head girl and therefore had a lot of head girl duties. When her friend came in she smiled and she said.
"Don't worry about it, and it's good to know you helped that prefect. Getting people to listen especially children are one of the hardest things to do ever."
she chuckled.
It wasn't one of her favorite jobs of being a prefect.
"I got us some hot chocolate, but I just told the waiter you are coming."
she said hoping her friend was okay with what she had gotten for her. She wanted it to be perfect. She felt like she had a lot to make up for when it came to her friends and she wanted to make the best of it.
@Cherry Darling
Cherry smiled in relief. Sure, she should've figured that Hazel would be understanding, but you never knew sometimes.
"That's perfectly fine! I've been wanting to try that new ramen place, Misogood. I was thinking maybe as a date with Louis one weekend..."
@Hazel Cartwright
She needed to think of more ideas for a date night with Jovian. Even if she had a feeling he wouldn't like it, but there was more to life. The Hufflepuff wanted this to be like a normal relationship, in which you do things with your partner, and she looked at Cherry.
"That sounds like a good idea. I think Louis would love to try something like that."
she said with a smile.
Hazel wasn't sure she wanted to bring Jovian name up right now.
@Jovian Medina
"For Christmas, we had a date in Niliton's library! It was a total surprise, and I just love how thoughtful he is. I want to do something in return, but that may wait until his birthday. Or Valentine's. Whenever I get an idea."
Cherry was head over heels for Louis. That was obvious.
"Things are complicated though as one of his sister's doesn't like me, and I've been a bit worried..."
@Hazel Cartwright
Hazel was not going to lie she was very jealous of Louis and Cherry. He treated her so well and the idea for a date sounded boring, but also really spontaneous. Not a stupid dinner party that would end in her getting sly ass remarks on her dreams, and she truly believed that she probably worked ten times harder than Jovian had ever done in his entire life. She only wanted to loving and supportive of him, and part of her wanted to believe he had some good in him.
"That's really romantic you know. Let me guess you guys spent hours and hours reading stories about circle over pie and old ministry laws."
she said with a chuckle. She wished that she had some kind of happy ending with a guy, and she gave Cherry a smile,
"Maybe make that ramen place a date? It's Japanese and I think it could be pretty romantic you know."
she said with a smile. Hazel had so many plans to try and woo over Jovian and she was starting to hate it.
"I wish I can say the same for myself."
she sighed.
Why couldn't Jovian let her in?
Her best friend's next couple words came out about a sister and winning approval,
"That has too fucking suck like who wouldn't like you. You are literally one of the most smartest students Hogwarts has seen since the days of Hermione Granger."
she groaned. If someone said anything about Cherry, Hazel had really wanted to have a word with them about it.
@Cherry Darling
"Actually, we had cake and wine. I tried really hard to resist making out with him there,"
Cherry replied with a giggle.
"So, we got a room afterwards."
Smiling, she nodded.
"That's what I was thinking of doing. I just need to think of when or if it'd just be a Hogsmeade weekend thing."
Obviously, it had to be at a time that'd work for the both of them if it was just a regular Hogsmeade date.
"You weren't around for this, but it all began with my body count and the fact he and I got a bit too steamy during never have I ever once..."
@Hazel Cartwright
That sounded really romantic and it must have been nice to have a guy who cared about you, and didn't judge you for trying to work hard.
"Right now you have no clue how much I envy you! You don't realize how much it would take for me to get Jovian to even consider that. Like I am trying to be supportive, but he is like I need to lower my expectations, and I am like no."
she said with a sigh. She hated the idea of this being her fate, but she wanted to believe things could work.
"It's just hard you know, because I know this is my fate. But why can't he give it all."
she said with a sigh, but she really didn't want to make this about her right now. But she wanted to give it off her self, and there was an easy solution to this, but she didn't want let people down.
"Am I really that of annoying of
a person that it is hard to be supportive just like me?"
she asked putting her head in hands. God she felt so horrible now as she wanted to hear about Cherry plans.
"I'm so sorry, because your date plan sound so fucking cool, and you are such a great girlfriend.
" she said with a sigh.
Body count shouldn't influence any relationship,
"Really? Do his sisters not get the fact that people have a past and getting steamy? Wasn't Carina clingy as hell to him?"
she asked. Like she was fucking sure that Carina had a lot bigger body count than Cherry.
@Cherry Darling
Cherry genuinely felt bad for Hazel; it was insane to her how arranged marriages were still very much a thing in the 2020s. What was the need for such a practice nowadays?
"If nothing else, you can always try to cash in the life insurance."
It probably wasn't the greatest of jokes to make, but at least she'd wind up with
some
freedom.
On the topic of his sisters...
"It was just one of them. Apparently Carina only fucked Louis before she ended up getting with one of the transfer students here. She was extremely clingy though. I don't think he ever got to breathe. Yeah, he and I spend a lot of time together, but it's because we want to."
@Hazel Cartwright
Hazel gave a little chuckle to that word, because she hated the idea of marrying Jovian as he never did anything for her. He just expected her to be compliant and she just gave a shrug,
"Yeah and screw the idea of being happy while he screws Alayna."
she sighs as she looks at her hands.
"My brother is so much happier with Fiona."
Like Jovian was fucking up her relationship with her sister.
"Do you think I'm wrong for hating the fact he literally is putting a grudge between Emerald and I? Like I know Emerald has so many problems, but she's still my younger sister."
she sighed. Sure she wished she'd stop being caring.
She nodded at Cherry's words,
"That Krol guy is a creep anyway."
she laughed. She gave her friend a smile,
"Do you think you found your person?"
she asked Cherry.
@Cherry Darling
"I really can't see why you can't find someone of your own choosing! The concept of arranged marriages is just gross to me. At least y'all don't have to deal with courtships where you can't even hold hands before marriage!"
She genuinely hoped that her siblings would be able to get out of such a fate as she had. Magic was literally her savior.
Cherry shrugged.
"I don't see why he would personally, but since everyone knows everyone, it does become magnified. It makes people totally unrelated to the situation involved in all of the drama when they don't know all the facts."
Yeah, Jaromir seemed
odd
.
"He tried asking for a threesome once. That was something..."
Obviously, she and Louis had declined as the situation was already awkward enough.
"Maybe? Louis and I are on the same page on a lot of stuff, and I wouldn't mind marrying him sometime after Hogwarts."
@Hazel Cartwright
Hazel didn't either maybe because she was always regarded as the perfect child.
"I don't know because everyone except Maverick and I get to choose. It's like I don't get it. Does all my father's work no longer matter?"
she asked Cherry as she looked over the menu. It had killed her as she knew Emerald would probably kill anyone who she was forced to marry.
"I know and she doesn't help either."
she sighed as she thought about her sister. "It just sucks that I worry about her everyday and how she just doesn't learn. That also doesn't make her any less of a person." she sighed as she looked over.
"Ready to order?"
She listened to her talk about Louis,
"I say it could be possible. You guys have been dating since Halloween which is crazy."
she grinned or maybe it was before. Gosh she couldn't keep track of it.
@Cherry Darling
Cherry really didn't know how to help when it came to that as they had such wildly different upbringings and families.
"I hope Emery mellows out soon. She's so self-destructive, and I don't think she even realizes it."
Sometimes, it felt as if she was a surrogate big sister for her.
"We've actually been together since September..."
@Hazel Cartwright
Hazel shook her head as she thought about Emerald and her life.
"Yeah she really is and it freaks me out. I think it all goes back to her traumatic childhood. You know out of all of us she had it the worst?"
she said with a sigh. Her sister had a lot undiagnosed problems and it killed her Jovian tried taking advantage. Sure Quinn was the rebellious one, but Emerald had followed in her path.
"She worships our older sister, who isn't as bad."
They had a fucked up childhood.
She felt horrible now,
"I knew that I just been distracted. You guys have to be hitting six months which is a big milestone."
She said with excitement. If only she could have what they had right now.
@Cherry Darling
Well, Cherry wasn't going to debate about traumatic childhoods as both of theirs were in the shitter.
"Crazy, isn't it?!"
she replied with her mouth slightly open before giggling.
"We both know we want to marry each other, so there's that!"
@Hazel Cartwright
Hazel didn't find anything crazy about it at least they loved each other.
"They do say we sometimes know who we want to marry. Maybe our weddings can be close."
she tried to smile at her words.
"Do you think Louis is waiting to propose?"
she asked.
@Cherry Darling
"How close are you thinking?"
Cherry wondered. She wasn't sure if it would be nice to get married so close to each other though, especially as plans could be totally different.
"I don't know. Maybe? It'd be nice."
@Hazel Cartwright
Hazel knew around this time next year she would be married and
expecting. "Well maybe a year. I think my wedding is going to be over the summer which sucks. I shouldn't have to worry about making wedding plans."
she sighed before looking.
"Have you guys talked about possible marriage?"
this was definitely a weird conversation.
@Cherry Darling
"I guess it depends on how fast or slow Louis and I decide to be with it, assuming we do get engaged at some point."
Cherry didn't want everything to stick to a set schedule.
"Yes."
@Hazel Cartwright
"Don't rush it okay."
she sighed as she didn't want her friends feeling forced. There was truly no couple as perfect as Louis and Cherry.
"Maybe wait until college ends. Or until our second year.
" she shrugged, god she wasn't one for giving advice.
@Cherry Darling
"Well, Louis is supposed to ask me first!"
Though, she
could
take matters into her own hands at some point and propose herself if she really wanted to. Okay, whichever came first!
@Hazel Cartwright
---
Permissions in this forum:

You cannot reply to topics in this forum