current time
Apr. 2021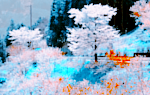 staff
Admin Xaria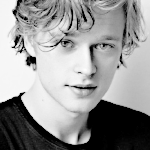 Admin Violet
Who is online?
In total there are
3
users online :: 0 Registered, 0 Hidden and 3 Guests :: 2 Bots
None
Most users ever online was
139
on Wed Jul 03, 2019 9:12 am
Credits
Skin & graphics made by Xaria. The Harry Potter franchise belongs to J.K. Rowling. All original characters belong to the respective user that made them along with their posts. No copyright infringement intended.
It was a very disappointing track record for Faye this week: she had only caught one person out of bed after hours so far in the new school term. Breaking curfew instantly meant receiving detention, and sometimes the prefects themselves had to run them for the Professors. She didn't really want to run a detention for
one
student, particularly
this
student, so she had tried to pass it off to Professor Riddle
and
Professor Maddox.
They were both too busy.
So now she was sat there in an empty classroom, waiting for the American boy to show up.
@Ethan Layton
Ethan walked in wearing his normal attire: white tshirt, ripped Jean's, and his bands hoodie with a pair of Van's. He looked around and saw that besides him, Faye was the only one there, "Dont tell me you got detention just to hang out with me. You could just ask me out ya know?"
@Faye Phiera
When he entered, Faye closed her eyes in annoyance briefly.
"Where is your uniform?"
She shook her head. Usually she would ask students who weren't wearing uniform to change, but seeing as it was just them two and she didn't want to delay any further...
"Nevermind. Just make sure that you wear it next time,"
She sighed.
"No teachers are available to give detentions at the moment, so I'll have to do yours."
She explained, sitting behind the desk.
"You're going to write lines. Sit down over there."
She nodded to the empty seat with the parchment, ink, quill and 'line' written by her:
"I must not sneak out after curfew, at 9pm."
@Ethan Layton
"I ain't really one for uniforms, sweetheart. Never have been. Feels to controlling." He chuckled when she said she would be in charge of the detention, "Oh well that just caught my interest. Anything I can do for extra credit?" He sat where she told him to and picked up the quill, twirling it between his fingers like it was a drum stick before he began to copy the line she gave him
@Faye Phiera
"Well you're at Hogwarts now, so you have to wear one for anything school-related."
She said firmly, pursing her lips at him.
Watching him twirl the quill, she asked exasperatedly:
"What do you mean 'extra credit'?"
She had a feeling it was going to be something seedy.
@Ethan Layton
"Hogwarts ain't gonna change who I am. Sorry to burst ya bubble, there, Princess." He looked up at her with his signature smirk before going back to the paper and chuckling, "Well now that would be up to you. What do you think I mean by it?"
@Faye Phiera
"Well, if you don't want more detentions, then you'll wear it."
This boy! He was exhausting. Faye rolled her eyes.
"I have no idea what you mean by it, honestly,"
She sighed, and took out an Arithmancy book. She was planning on doing her homework while she sat in this detention.
"Be quiet now. You've spoken enough."
@Ethan Layton
Ethan laughed and shook his head, "I ain't scared of alot of things, Princess. Detention is a laughing matter for me." He got up from the desk and walked over to where she was. He hopped up on the table, sat cross legged on top of it and looked down at her, "arithmancy? You actually take that class?" He asked as he picked up the book and flipped through the pages, "You must be wicked smart to be able to understand all that nonsense."
@Faye Phiera
Faye watched him over the top of her book, not believing the
nerve
of this boy. When he sat up on the table, it didn't take her long to scrape back her chair and stand in clear annoyance.
"You can't sit on the desk! Go back to your seat, at once!"
She raged, pointing behind her at the empty chair he had abandoned.
@Ethan Layton
Ethan liked the spark he was seeing in her. A challenge. Authority. The bear you're not supposed to poke. But being Ethan, he was gonna poke the shit outta that bear, "Wheres the fun in that? I like being close to you. Do ya not like being close to me?" He asked giving her a smile that showed off his dimples, "I wont bite, Faye."
@Faye Phiera
Faye could feel a mixture of feelings boiling up inside of her: the first was annoyance verging on anger, as he was teasing her and refusing to do what she said. The second was a sort of embarrassment, as he was good-looking, but it meant very little as his character was so very unlikeable to her.
"Do you want me to get the Head Boy in here?!"
She flared.
Actually, she had never used that sentence before. Last year, the Head Boy wasn't Louis. Now that it
was
Louis, she could scarcely imagine him controlling the situation. He was too soft.
"Or a Professor, perhaps?"
@Ethan Layton
"Oh the head boy? That's Louis, right? Oh well now hes just too cute. And rumor has it you got yourself a crush on him." He had spent a bit of time getting caught up on all the Hogwarts scandal. She was getting more flustered and it only seemed to cheer Ethan on. But when she threatened him with a professor, he deflated a bit, "Awww come on. Theres no need to make threats."
@Faye Phiera
"I haven't got a crush on him,"
She said defensively,
"Lots of people like him. He's a very nice boy - unlike you."
She smiled playfully at him.
"Who would you prefer I call? Professor Maddox, or Professor Riddle?"
@Ethan Layton
"Pretty defensive of a crush that doesnt exist." He said reaching out and booping her nose with a laugh. "I'm nice. I'm really nice if you give me a chance instead of rejecting every move I make." He frowned and shook his head hopping off the desk, "No worries. Wont be necessary." He said walking back to the desk he was at before and started silently writing on the paper. But he wasnt writing down lines. He was writing new lyrics for a song he had been working on for his band back home.
@Faye Phiera
She couldn't help but feel he was a little bit hurt by what she'd said. She supposed it was a little bit harsh: they hardly knew one another, so it was a bit soon to be making judgements. Then again, Faye always
did
make quick judgements of others.
"Thank you,"
She said, looking at him go back to the desk. Sitting down again, she picked up her Arithmancy book. Where was she? Professor Samuels might be impressed with her if she learnt some of the stuff in here by heart. He was handsome. Ethan was more... hmm. Boyish.
She peered around the side of her text book, looking at him.
@Ethan Layton
Ethan had been tapping his pencil to the desk trying to think of some new lyrics. He looked up and caught Faye looking at him. He smirked and gave her a teasing wave before he continued to write down more words. He looked up again and couldn't look away. She was really cute. And she wasnt a push over, he liked that. She seemed like someone who could put him in his place.
@Faye Phiera
She made a small gasp when he'd clocked her. Quickly hiding back behind her book again, she tried very hard to read another sentence. She was looking again. This time, she wasn't even aware that she was doing it. Blushing lightly, she tipped her book down and asked him:
"How many lines have you written so far?"
@Ethan Layton
"Lines? Only 2. But I've also written a great chorus and possibly even a first verse for a new song. Its gonna be great." He said his excitement almost bubbling over at the idea of a new song. Too bad he didnt have his band anymore, though.
@Faye Phiera
"Er..."
She put her book down, and raised her eyebrow at him.
"Yeah. You can't write bloody song lyrics in this detention. I've told you what you should be doing!"
She flared, annoyed.
"You're not leaving here until you've done four pages' worth. Do you really want to be spending all night here?"
She asked him pointedly.
@Ethan Layton
Ethan shrugged and slipped the lyrics into his pocket, "Fine whatever. Take the fun out of everything then." He started copying down the lines again and shrugged, "Doesnt matter to me. Ain't like I got friends to go see around here."
@Faye Phiera
---
Permissions in this forum:

You cannot reply to topics in this forum