current time
Apr. 2021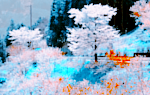 staff
Admin Xaria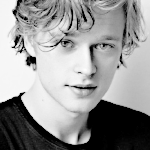 Admin Violet
Who is online?
In total there are
6
users online :: 0 Registered, 0 Hidden and 6 Guests :: 1 Bot
None
Most users ever online was
139
on Wed Jul 03, 2019 9:12 am
Credits
Skin & graphics made by Xaria. The Harry Potter franchise belongs to J.K. Rowling. All original characters belong to the respective user that made them along with their posts. No copyright infringement intended.
Page 4 of 14 •
1, 2, 3, 4, 5 ... 9 ... 14
First topic message reminder :

One of the tents at the festival housed an enormous ground-set jacuzzi that could hold a lot of people. Faye knew that this was one thing she and Narks could enjoy together. It was like a prefect's bathroom away from home! She was sitting in there alone at the moment, but knew he would come by eventually.

((OOC: Rapid fire thread, one or two liners encouraged, just a bit of fun. Can throw anyone and everyone in that you want XD))
---
Lakelyn grinned brightly at Indigo.
"I am! Quidditch is my favorite, of course. But my grandparents live in California and I spend most of my summers there surfing!"
@Indigo Macmillan
Carina kissed Jaromir back and smiled, "No. I havent seen him before. I guess hes new."
Ethan chuckled and leaned forward a bit, "who blondie? She ain't really my type. I have a thing for brunettes."
This was NOT Athena's thing. But it had seemed to be the most bearable of all of the suggestions her mother had made to try to get her out of her family's tent. So, she had walked in, a little annoyed that there were so many people there. Maybe if she was lucky no one would even notice she had come in. They did all seem occupied with their own conversations already.
Victoire finally got in the jacuzzi and decided to go over to her sister.
"What's the big issue, sissy?"
@Dominique Weasley

So I'm a little left of center
I'm a little out of tune
Some say I'm paranormal
So I just bend their spoon
Domonique rolled her eyes and looked at her sister, "I'm still not speaking to Louis."
"Why? He's likely sad about it, he is! Baby brother is happy! We care for baby brother, don't we?!"
@Dominique Weasley

So I'm a little left of center
I'm a little out of tune
Some say I'm paranormal
So I just bend their spoon
Faye felt a little giddy from all the attention she was getting off him, but disguised it fairly well. She raised her eyebrow at him. "Lucky me."

Cherry started whispering into Louis' ear as she decided to play some footsie with him. They really couldn't do much else with his sisters and some professors around them.
@Louis Weasley
Ethan looked over the new girl that arrived at the tub and smirked before turning back to Faye, "Oh yeah. Fiery attitude too. I like it. You're jersey tough."
Luckily, no one seemed to notice her when she had come into the jacuzzi, which made her feel a little more comfortable as she let herself relax in her own little space of the jacuzzi.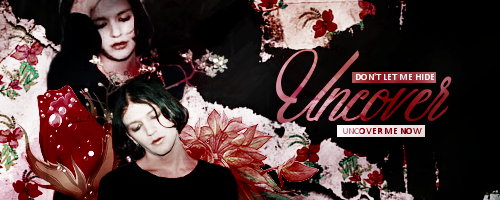 "Well then I guess I'll just have to teach her a little bit, wont I?"
@Narkissos Jetson
Indigo looked her over distastefully, and sat up inside of the tub.
"That explains why my brother has taken an interest in such a derelict career choice, then. Your influence."
@Lakelyn Munroe
"I'm okay with learning about where you come from, but I don't want anything weird coming out of it..."
She said, looking at Ethan.
@Ethan Layton
"Toss us it here, mate!"
He put his hands up to catch the beach ball.
@Reed Jackson

Louis wriggled a little and chuckled as Cherry played footsie with him.
"Wouldn't it be nice to have a tub like this in your garden, but... maybe just a smaller one."
For two people. He smiled at her playfully.
@Cherry Darling
Carina raised an eyebrow at Faye, "Yeah. If anything normal were to come from it you may end up with a boyfriend. But then that would signal the end of the world."
Niall slipped into the water near Abeline, released a sigh of comfort, and put his arm around her.
"Ye got clothes on this time?"
He teased, tickling her.
@Abeline Steele
Faye narrowed her eyes at Carina.
"What are you babbling about?"
@Carina Malfoy
"It would... Maybe an in-ground pool? With a waterfall?"
How romantic.
@Louis Weasley
"I think she means if we keep spending time together, you'll fall for me. Shes exposing my plan." Ethan said with a fake pout
@Faye Phiera
Abeline giggled as he tickled her, "If a bikini qualifies as clothes."
@Niall Maguire
"Is it one of those that goes up between your arse cheeks?"
He asked.
"'Cause then I don't know if it's any better than being naked."
@Abeline Steele
Page 4 of 14 •
1, 2, 3, 4, 5 ... 9 ... 14
---
Permissions in this forum:

You cannot reply to topics in this forum