current time
Apr. 2021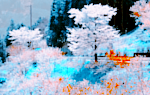 staff
Admin Xaria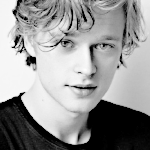 Admin Violet
Who is online?
In total there are
4
users online :: 0 Registered, 0 Hidden and 4 Guests
None
Most users ever online was
139
on Wed Jul 03, 2019 9:12 am
Credits
Skin & graphics made by Xaria. The Harry Potter franchise belongs to J.K. Rowling. All original characters belong to the respective user that made them along with their posts. No copyright infringement intended.
Page 3 of 14 •
1, 2, 3, 4 ... 8 ... 14
First topic message reminder :

One of the tents at the festival housed an enormous ground-set jacuzzi that could hold a lot of people. Faye knew that this was one thing she and Narks could enjoy together. It was like a prefect's bathroom away from home! She was sitting in there alone at the moment, but knew he would come by eventually.

((OOC: Rapid fire thread, one or two liners encouraged, just a bit of fun. Can throw anyone and everyone in that you want XD))
---
"Er... yeah. I don't know." She turned away from his direct glance, and instead eyed over Cherry. She gave her a little sour look, then looked up at the Headmistress entering. "Hello Headmistress Voclain!" She chirped suddenly.
Ethan smirked and threw an arm around Faye, "You're a little tightly strung ain't you? Maybe I can help with that."
Holding onto a beach ball, Reed entered the jacuzzi.

"How about we have some fun?"
"Hallo, beautiful." He stroked her hair to the side, then slightly down her body. That's when the Headmistress entered, however, and he stopped, grumbling irritably. Then he caught another boy winking at Carina. He gave him a warning look, tightening his jaw.




Carina felt her eyes flutter shut at Jaromirs touch, "I've missed you." She noticed the glare and chuckled softly
Faye flushed deeply. Was he trying to show her up in front of the Headmistress? As much as his voice and looks were making her melt, she had a feeling that he was just teasing her. "I'm not. Please take your arm off me." She muttered quietly.
"What did ya have in mind, Proffy?"
He asked Reed.
"Whoa, look at you Headmistress! Stunner, aren' ya?"
He winked at her.
@Reed Jackson
@Camille Voclain

Hearing of a jacuzzi, Victoire was definitely going to join it. She spotted Louis and gave him a hug from behind the jacuzzi's walls.
"Baby brotherrrrrrrrrrr!"
@Louis Weasley

So I'm a little left of center
I'm a little out of tune
Some say I'm paranormal
So I just bend their spoon
Ethan removed his arm, "My bad I just figured a day out with a friend would help. Plus I'm trying to make some friends here. My apologies." He said scoring away from her.
"It's okay,"
She said quickly, now looking at Narks.
"Is that how Americans usually make friends?"
She whispered to him.
@Narkissos Jetson
Louis held Cherry's hand under the water, smiling at her. He was surprised when Vic showed up behind him, though. "Hello, Victoire. How are Mum and Dad doing now?" He asked her.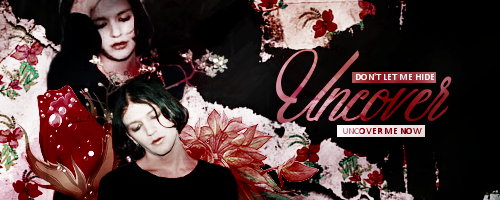 "I think they're okaaaaaaaaay! Dinner was good, it was! There's plenty left!"
She then noticed Cherry.
"Hiiiiiiiiiiiiiiiii!"
@Louis Weasley
@Cherry Darling

So I'm a little left of center
I'm a little out of tune
Some say I'm paranormal
So I just bend their spoon
"I'm a little forward at times and overly friendly. Always got made fun of for it back home." Ethan said with a shrug
Domonique entered the hot tub and looked over at her brother before looking away
Jaromir tilted Carina's chin, and kissed her wetly on the lips. "Do you know him?" He asked her, nodding to the American boy.



"Hmm. There's nothing wrong with being friendly, but there could be a few things to work on. Other girls might be interested in those sorts of advances," She said, eyeing over Carina pointedly. "But not me."

Louis looked over at Dominique and smiled at her.
Amara had heard of the jacuzzi and she knew that was where she was going to spend a good bit of her time. She'd never pass up the chance to show off in her bikini! She walked in and dropped the robe she had been wearing. She stepped into the steamy water, there were a lot of adults and such here, she wasn't quite sure she was all that comfortable being herself with them around.
She smiled when Louis held her hand. It felt quite nice, especially as she happened to sit in front of a jet.
Lakelyn entered the tent where the jacuzzi was. A big grin was on her face as she jumped in. She was glad she had thought to bring her bikini! She never left home without it! "Hey everyone!" She chirped happily.
Fred winked at her in an exaggerated way. "I definitely feel sexier," He told her, grinning.



He looked at Hyacinth, then at this girl, Lakelyn, who had come into their tent earlier.
"Hello,"
He greeted her,
"So. Are you into surfing as well, Lakelyn?"
He asked pleasantly, but his intentions were quite different.
@Lakelyn Munroe
Page 3 of 14 •
1, 2, 3, 4 ... 8 ... 14
---
Permissions in this forum:

You cannot reply to topics in this forum